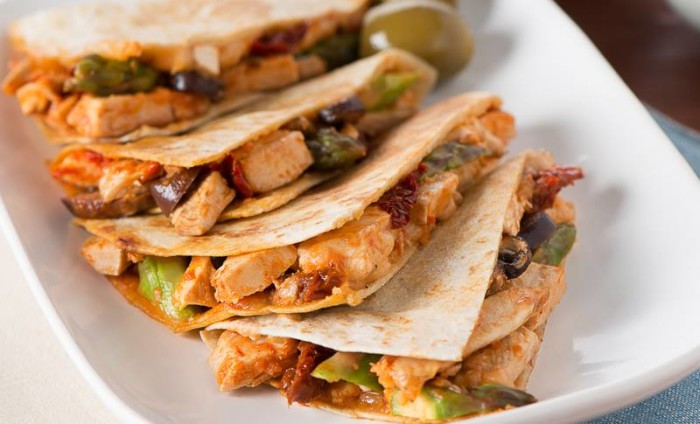 Perdue Farms is trying to make good on its slogan, "We believe in a better chicken." Better, in this case, seems to mean no antibiotics. For the most part, anyway.
After a decade of experimenting with decreased use of antibiotics in its poultry, the nation's third-largest chicken supplier announced that it has completely eliminated antibiotics from the majority of its birds, which will be labeled "no antibiotics ever" on grocery store shelves — a move that The New York Times describes as "a first for a major poultry company."
Perdue's reach is massive: The company hatches some 1.5 million chickens from eggs every week, and its low-cost products are available across the United States.
Antibiotics are used in livestock animals for a few reasons: partly to encourage growth, and also to prevent or treat sickness. Animals kept in close confines, at large volume, are particularly susceptible to disease. However, antibiotics can't always prevent it. Consider the recent outbreaks of the avian flu across the Midwest, resulting in a nationwide egg shortage. The main concern, for consumers as well as federal regulators, is that consuming antibiotics leads to resistance, therefore compromising their efficacy — a consequence documented by several scientific studies. In response to these concerns, McDonald's recently pledged to stop using meat that contains antibiotics used to treat infections in humans.
Perdue's measured decrease in antibiotics has posed a significant learning curve for the company. When Perdue first attempted to scale back on the medications, mortality rates for its chickens increased, and so did costs. Over time, by focusing on strict cleanliness in the poultry supply, starting with eggs that go through a 21-day incubation-and-hatching cycle, the company gradually improved its antibiotic-free operations. Perdue's move now to cut its antibiotic use is linked to the discovery that the more "natural," antibiotic-free brand it launched in 2007, called Harvestland, fared better in taste tests among consumers, according to the Times. Perdue's main competitors, Tyson and Foster Farms, have also been decreasing their use of antibiotics, the Times notes. But those companies still use an important strain known as ionophores, which legally disqualifies them from labeling their birds "antibiotic-free."
Opinions on the use of antibiotics in livestock, and how the medications affect humans who consume them, are highly polarized, and the usage and long-term effects of antibiotics in meat remain largely understudied. But the gravitation toward antibiotic-free poultry by Perdue and other suppliers shows that with serious effort, large companies can innovate to use less or no antibiotics. And this can actually be profitable for them, too: Purdue's Harvestland product line, for one, is now a $200 million business. Sure, Purdue might not be the picture of ethical and sustainable chicken farming in the way that your regional small farmer might be. But it's important to note that large-scale industry leaders are blazing a path toward less chemical-laden food for the masses.