Vegan Chef Chloe Coscarelli Is Taking Over Our Instagram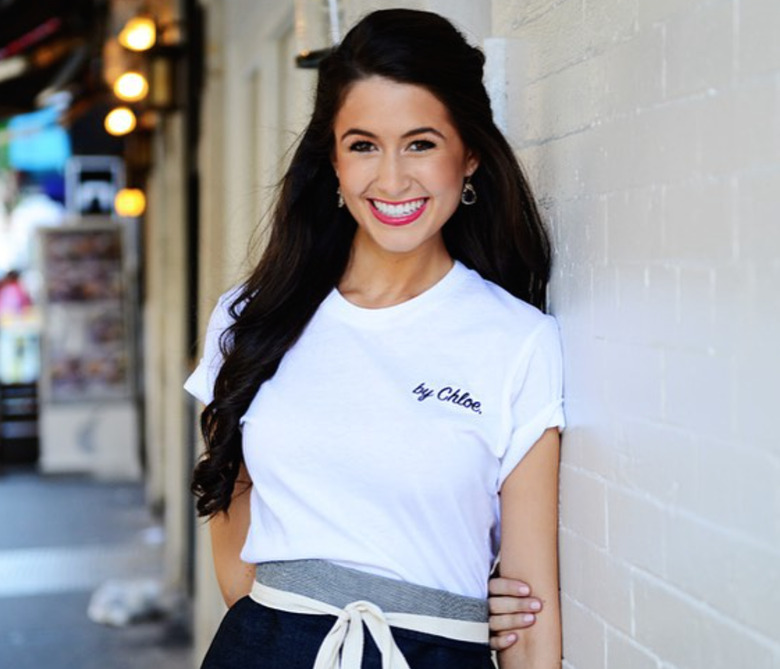 We may receive a commission on purchases made from links.
You might remember chef Chloe Coscarelli from Food Network's Cupcake Wars, where she became the first vegan chef to win a culinary competition on national television. Or perhaps you've spent weeknights at home crafting recipes from one of her three cookbooks, all currently featured on Amazon's list of best-sellers in the category.
Either way, you'll be excited to know that Coscarelli is close to opening her first restaurant, by CHLOE, tomorrow on 185 Bleecker Street in New York City's Greenwich Village. She is the latest in a long line of chefs and personalities — including Tom Colicchio, Andrew Carmellini and comic Andy Milonakis — to take over our Instagram account. Through Wednesday, Coscarelli will be giving our followers a special behind-the-scenes peek as she puts the final touches on the restaurant. Look out for her posts this week as part of the #FRTakeover and be sure to follow @chefchloe and @bychefchloe on Instagram, too.