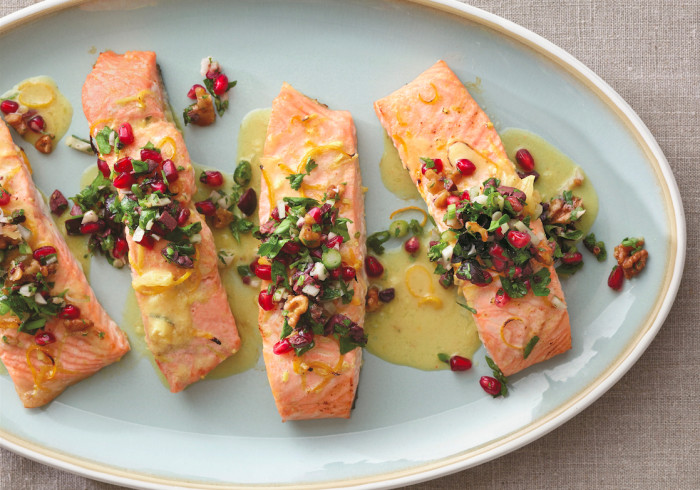 Nothing livens up dinner like the spicy zing of fresh ginger root. Whether you're going vegetarian or whipping up fish, pork or chicken, a few slices of ginger, a tablespoon of freshly extracted juice or a pinch of crunchy fried bits will add the kind of zip that keeps people coming back to your kitchen.
All I can say is get out your camera, because when you make this dish, you're going to want to take a picture before you serve it. It's just that pretty, with the peach of the salmon, the ruby-red jewels of the pomegranate seeds, the vibrant green of the parsley. The taste is no less sensational, with the citrus and herbs playing wonderfully off of the salmon's healthy blend of omega-3-rich fats. This one will energize all your senses.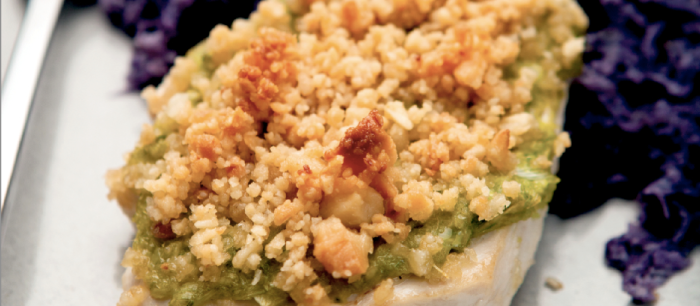 Back in 1997 or so, when I was waiting tables at the Druid Hills Golf Club in Atlanta, my friend Jonn "Nish" Nishiyama won best seafood chef in Georgia for his ginger-garlic-scallion-crusted halibut. It was the one dish that we could not remove from the formal dining-room menu at the golf club — everyone absolutely loved this dish (myself included). Ever since then, coating things in a ginger, garlic and scallion paste has been a go-to technique of mine, and I have Nish to thank for the inspiration. Not only does the crust taste great, but it also adds some great color to the dish.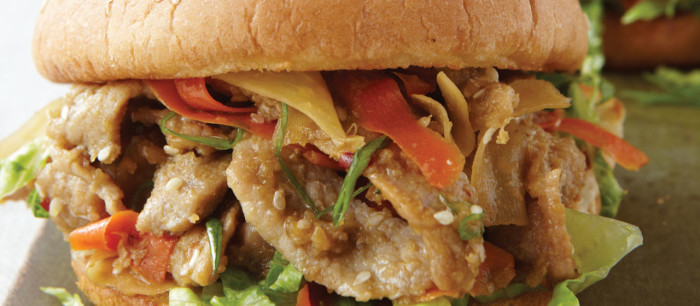 Buta no shoga-yaki, gingered sautéed pork, is one of our most popular lunch items at home and in restaurants across Japan. Thinly sliced, lightly marinated pork is cooked in a skillet until golden and flavored with ginger and Japanese staples such as shoyu (soy sauce), mirin (sweet cooking wine) and sugar.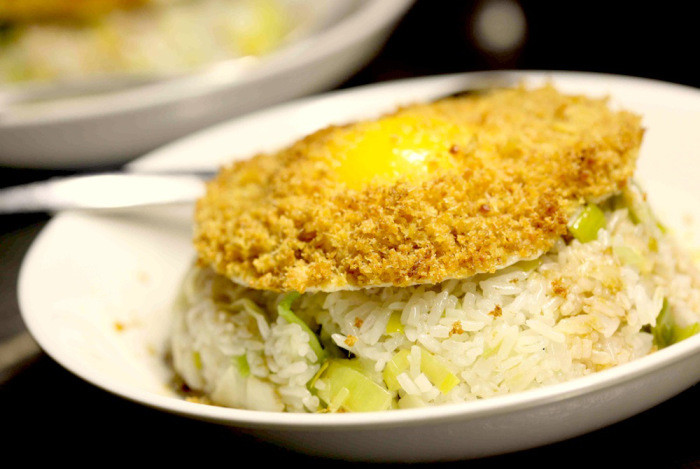 Get familiar with this easy yet sophisticated ginger fried-rice recipe from Anthony Ricco, chef de cuisine at Jean-Georges Vongerichten's Spice Market. Topped with garlic and ginger-crusted fried (dragon) eggs, fried rice has never looked so fierce.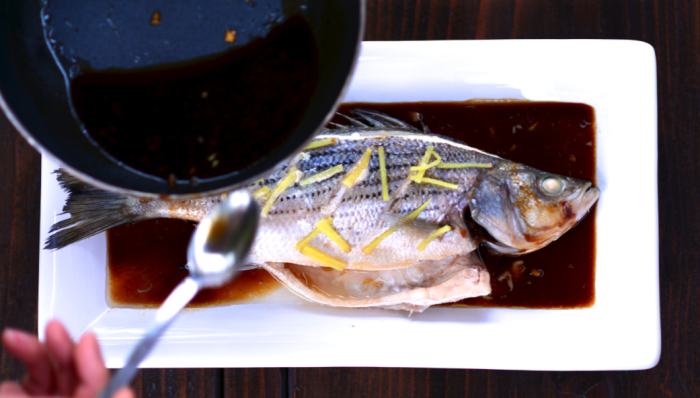 There are rules to preparing whole fish. Always keep the fish intact while cooking, and never turn it over. To serve, filet the upper portion of the fish, cutting horizontally along the bone. Cut the bone at the neck, and then peel it back to remove it and reach the bottom portion of the fish.