Photos From Last Night's Food Republic + Finger On The Pulse Brooklyn BBQ Blowout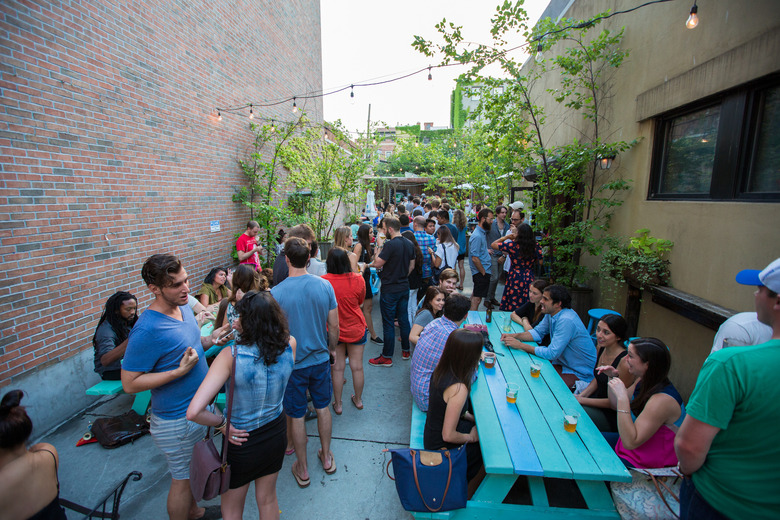 The popular Brooklyn BBQ Blowout is back for another season, and Food Republic is happy to partner with the team for a fourth year. As a refresher, the series is hosted by our dudes at Finger on the Pulse and features guest chefs, guest DJs and quality beer (in various quantities). Last night's event featured grilled lamb and veal hearts from the chefs of New York City hot spots Contra and Wildair. All of that happens to go down perfectly with beer from Brooklyn Brewery and Jameson Irish Whiskey, if we do say so ourselves. If you missed last night's Blowout, fret not! We've got one last one coming up on Tuesday, August 11. A plate of food with a beer and a Jameson is just a $10 ticket in advance and $15 at the door — it's the best dining-out deal in NYC, so get your tickets now! We're psyched for Andrew Tarlow and Reynard to join us next month, and you should be, too. Stay tuned for more updates on these events throughout the summer and check out these photos from last night.
Photos courtesy of NickyDigital.com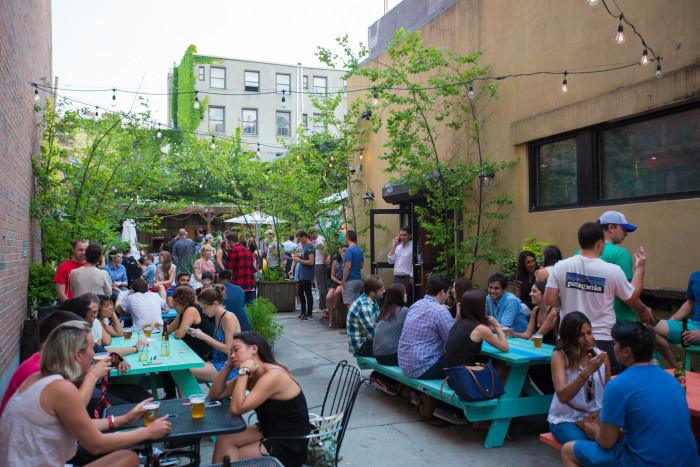 Atmosphere.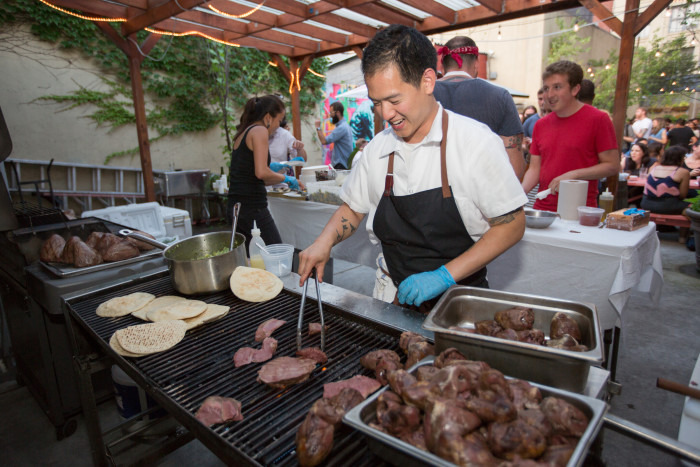 Chef Jeremiah Stone grilling hearts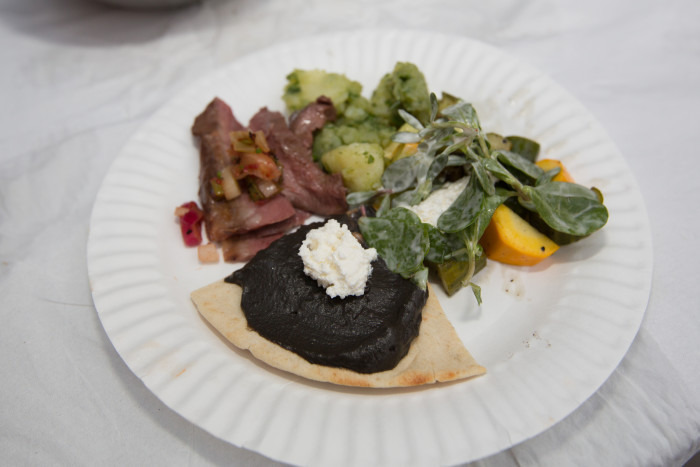 Grilled lamb and veal hearts, potatoes with herbs, cucumber, squash and ricotta salad, and eggplant puree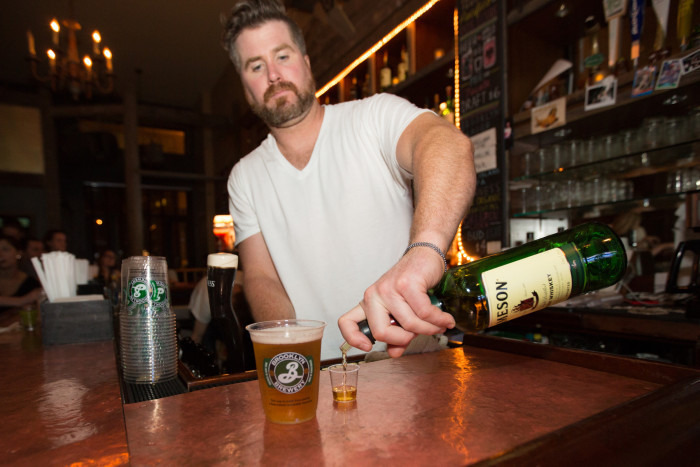 Bartender Ben Ward pouring Brooklyn Brewery and Jameson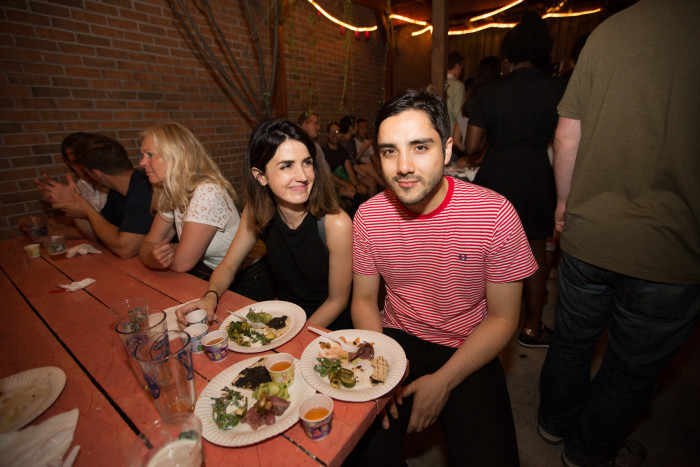 Emily Labonte and Juan Pablo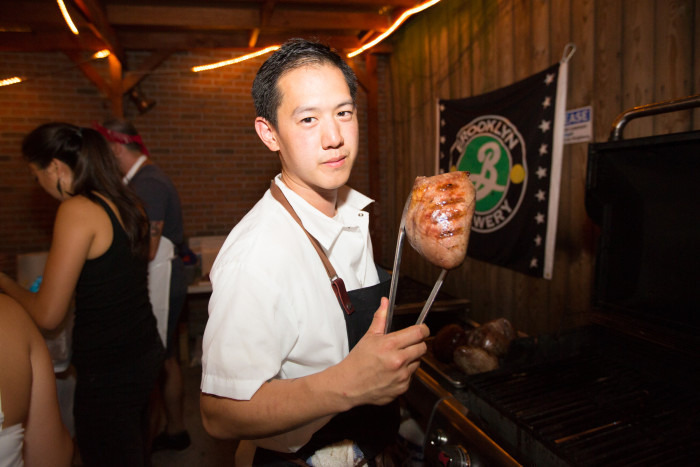 Chef Jeremiah Stone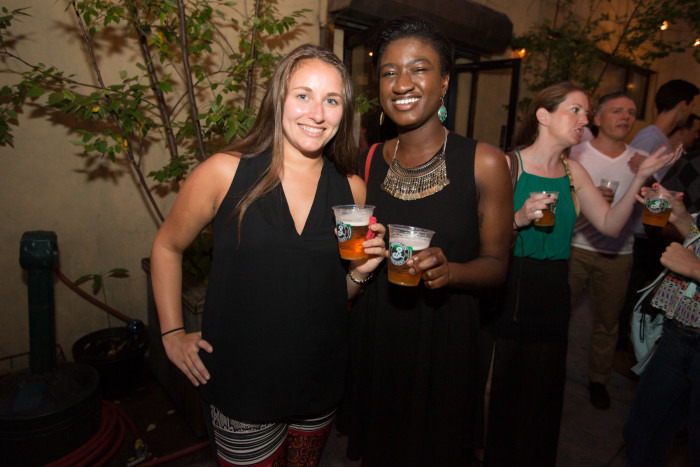 Alexa Disney and Nadia Baenzigr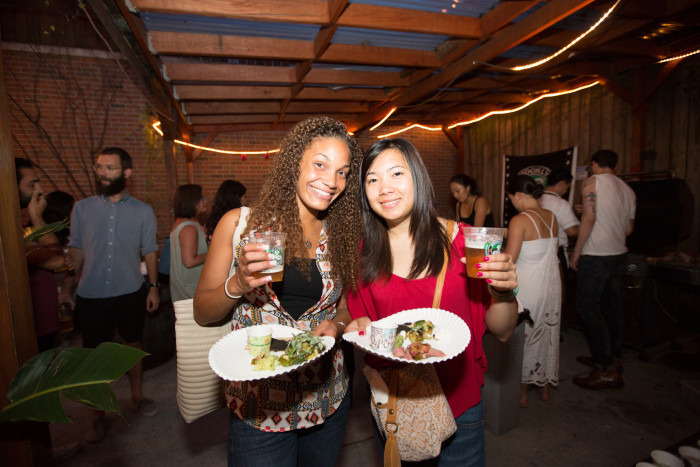 Stephanie Brookman and Tuyet Nguyen