Some jerks and a digital publication have joined forces in the meat-curing world to bring you burgers and churros in jerky form.
On Wednesday, Thrillist and Three Jerks Jerky will release two filet mignon beef jerkies to the world: Maple Bourbon Churro and I Can't Believe It's Not Hamburger, available for purchase on thrillist.com.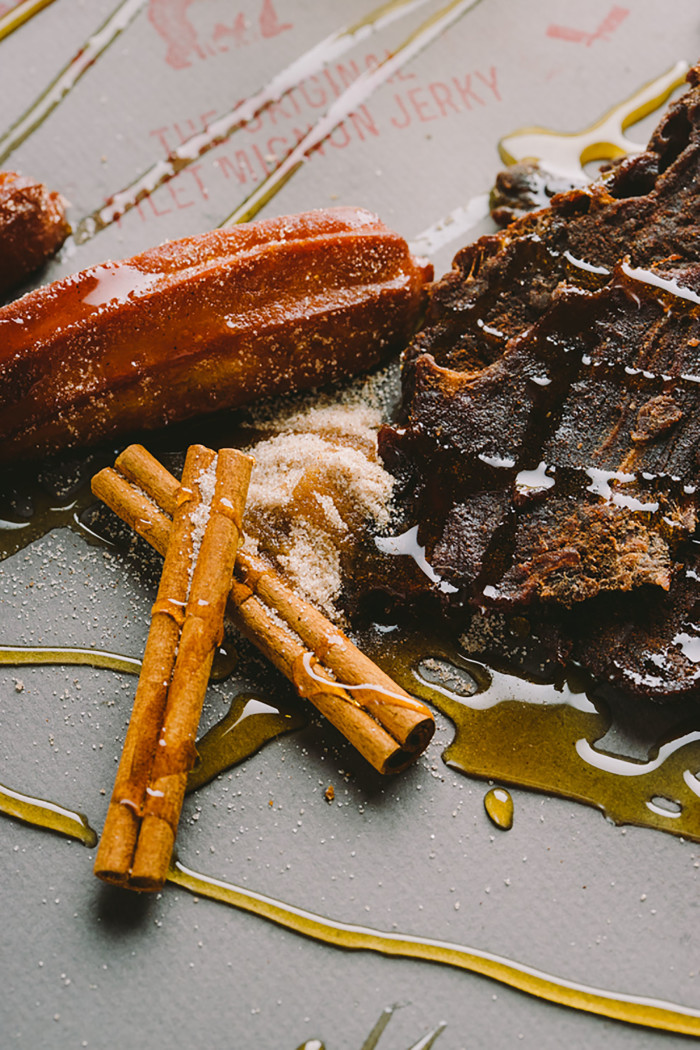 Thrillist first brought the Jerks into the scene in 2013 when they wrote about the brand's Kickstarter. The birth of these jerkies came naturally.
"Thrillist has made a name for itself reporting on the best in food and drink, and so it was only a matter of time before we took it upon ourselves to actually create the great snacks we wish existed," says Ben Robinson, editorial director of Thrillist. "No one does jerky better than Three Jerks, and we know our fans are going to go completely insane for these wonderful new flavors the world never knew it needed until now."
The jerkies, which are 100 percent made of filet mignon, are free of gluten and MSG. They're currently slated for a limited-time release.