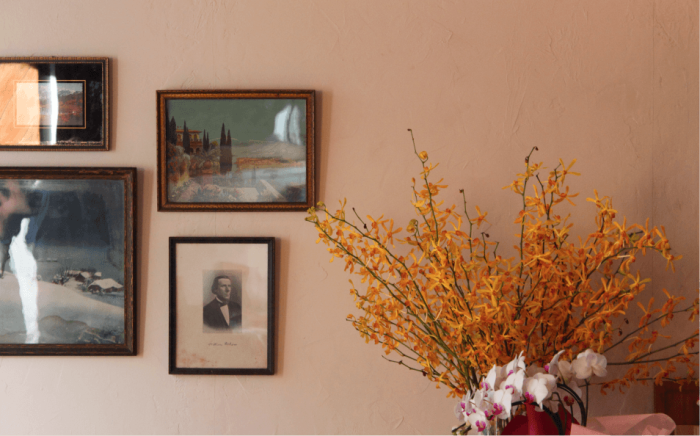 Most people know that the annual World's Best Restaurants list was just announced last month in London. Curated by Restaurant magazine and sponsored by San Pellegrino and Acqua Panna, the list has served as an authority in the restaurant world for years — but not without some controversy. Just this year, a movement called Occupy 50 Best circulated a petition calling for increased transparency in the awards, labeling them "opaque, sexist and complacent" and arguing that the selection process is unexplained, biased, male-dominated and leaves many regions underrepresented. Similar sentiments have been expressed for some time by other skeptics.
Enter Monocle. Launched in 2007, the magazine aims to provide a global perspective on international affairs, business, culture, design and fashion. The publication sought to recognize venues that have been consistently good for decades, as well as those that have the makings of becoming such stalwarts. Why the need for such a list? "We felt that the current restaurant awards and lists are missing something: the real feeling of honesty, not just big chefs but authenticity and provenance," says editor in chief Tyler Brûlé. "We want to cut out the hype and PR about so many restaurant awards. So no foams here and probably no square plates or slates, either." Judged by Monocle's editorial teams in London, New York, Toronto, Hong Kong, Zürich, Istanbul, Tokyo and Singapore, plus more than 30 correspondents in cities from Bogotá to Beirut, the first annual Monocle Restaurant Awards reflect the magazine's uniquely global viewpoint.
So, on to the list itself. According to the magazine, Japan is the world's leading gastronomic nation, with six restaurants in the top 50. London and Italy follow, each placing four establishments. The U.S. features just two selections — New York City's Russ & Daughters and San Francisco's Bar Tartine. Check out the full list below and be sure to listen to the podcast discussing the selections at the bottom of the page. The segment kicks in at around the tenth minute.
Beard, Tokyo, Japan
The River Café, London, UK
Pa&Co, Stockholm, Sweden
Le Pavillon, Pontresina, Switzerland
Cho Cho San, Sydney, Australia
Din Tai Fung, Taipei, Taiwan
Zum Schwarzen Kameel, Vienna, Austria
Tawlet, Beirut, Lebanon
Maru Aoyama, Tokyo, Japan
Kronenhalle, Zürich, Switzerland
Ett Hem, Stockholm, Sweden
Sea Horse, Helsinki, Finland
Appia, Bangkok, Thailand
Ortolana, Auckland, New Zealand
Chasellas, St Moritz, Switzerland
San Angel Inn, Mexico City, Mexico
Orlando, Forte dei Marmi, Italy
Marinehof, Hamburg, Germany
Fook Lam Moon, Hong Kong
Wirtshaus zum Rehkitz‎, Kitzbühel, Austria
Villa d'Este, Cernobbio, Italy
The Federal, Toronto, Canada
Golden Brown, Tokyo, Japan
Dinings, London, UK
Bagno Bruno, Forte dei Marmi, Italy
Appia Alta, Tokyo, Japan
Fokos Taverna, Mykonos, Greece
Restaurant Roberto, Geneva, Switzerland
Royal China Club, London, UK
Kallmünz, Merano, Italy
Gauge, Brisbane, Australia
Bagni Sillo, Sori, Italy
Dizengoff, Auckland, New Zealand
Nora Gray, Montréal, Canada
Koya Bar, London, UK
Celso y Manolo, Madrid, Spain
Yakumo Saryo, Tokyo, Japan
Russ & Daughters, New York, US
Santa Lucia, Milan, Italy
Els Pescadors, Barcelona, Spain
Sternen Grill, Zürich, Switzerland
Gambrinus, Lisbon, Portugal
Hafuu (Honten), Tokyo, Japan
Au Vieux Saint Martin, Brussels, Belgium
Karakoy Lokantasi, Istanbul, Turkey
DOC Carlton, Melbourne, Australia
Bar Tartine, San Francisco, US
Aprazível, Rio de Janeiro, Brazil
Mercearia Gadanha, Estremoz, Portugal
Dry Bar, Milan, Italy
[soundcloud url="https://api.soundcloud.com/tracks/214146620″ params="auto_play=false&hide_related=false&show_comments=true&show_user=true&show_reposts=false&visual=true" width="100%" height="450″ iframe="true" /]