Dinner Tonight: Bastille Day Five Ways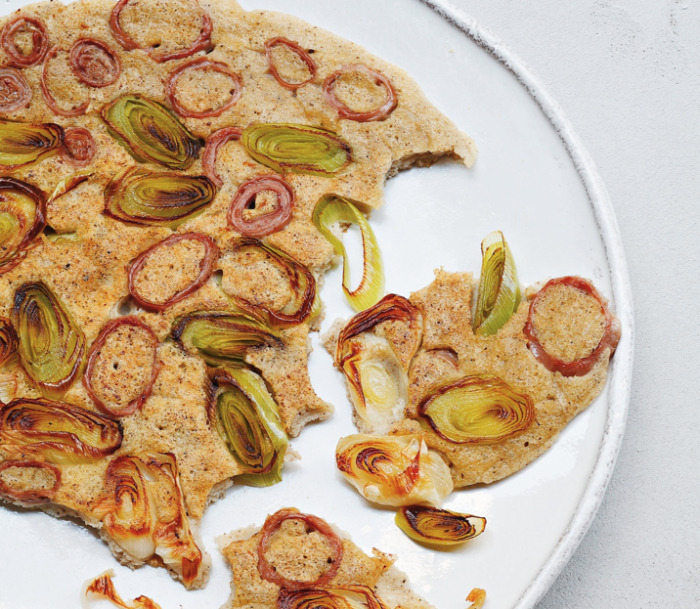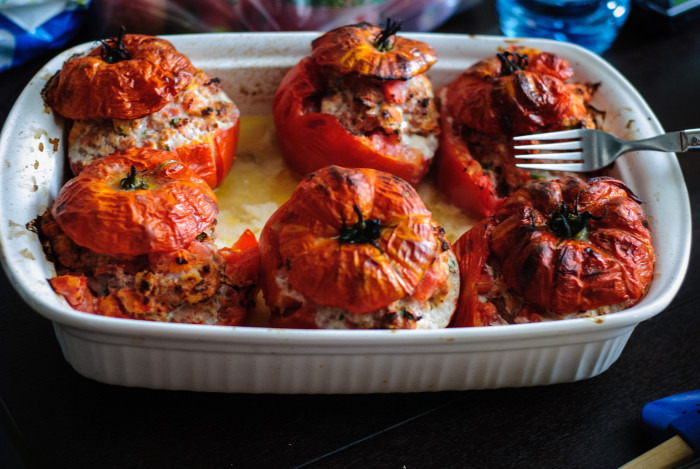 Bastille Day is here again! Where to even begin? Well, first open a bottle of wine, relax, maybe put on a little Django. Then work up an appetite for French onion and olive pizza and perfect tarte Tatin and celebrate the storming of the Bastille. It's a long story. Let's have a glass of wine first.
Recipe: Tomates Farcies
This recipe is perfect to serve at a party on a balmy evening with super-ripe summer tomatoes and is much more impressive than it is complicated. Your guests will never guess how easy it was to whip up.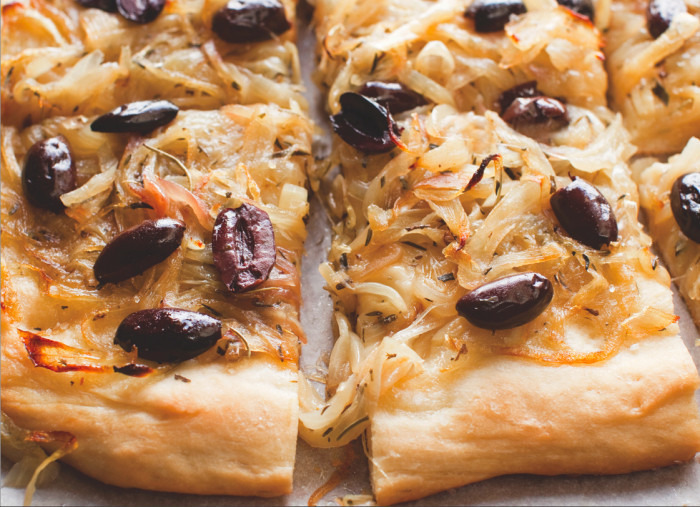 Recipe: Pissaladière
This savory caramelized-onion tart hails from Nice in the Provence region of France. Known for its thick dough and lusty topping of flavorful onion confit and luscious Caillette or Niçoise olives, this sophisticated pizza can be enjoyed as an appetizer or a main dish.
Recipe: Camembert Fondue
Probably the easiest (and definitely one of the tastiest) cheese fondues ever! Use the wooden box that the Camembert comes in as a cooking and serving container. Simply eat with chunks of fruit or crusty bread threaded onto skewers to dip into the hot, melted cheese.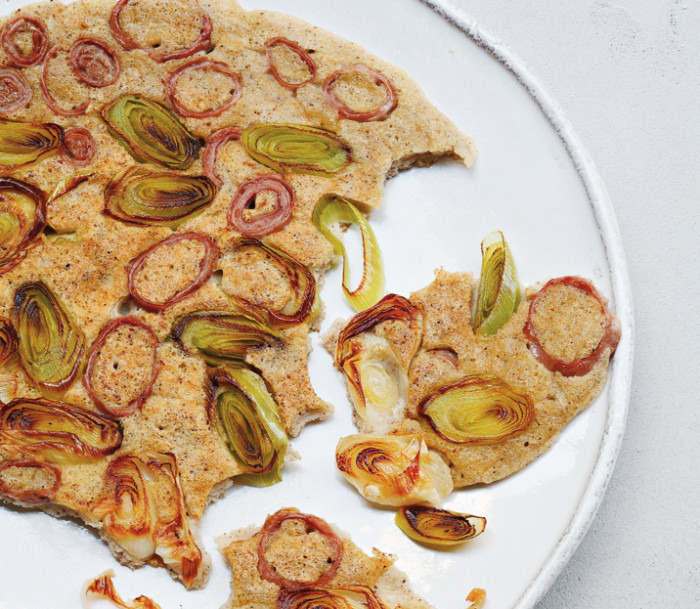 Recipe: Buckwheat Crêpes With Andouille Sausage
With a salad and a nice dessert, this makes a perfect Sunday-evening dinner. If you add the stiff egg whites at the end, the batter will be lighter and the crêpes will also be thicker.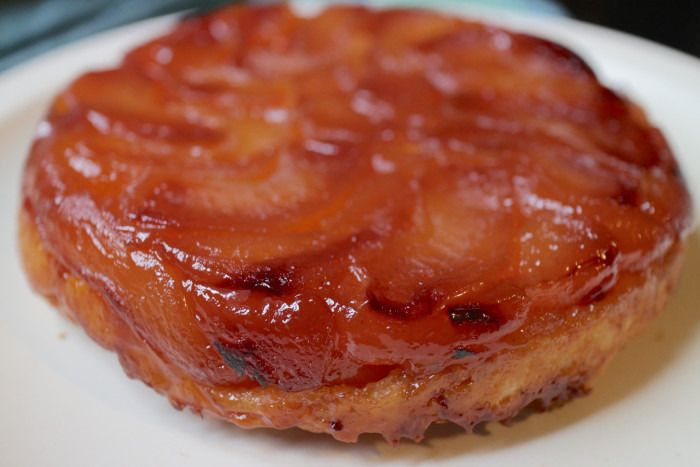 Recipe: Classic Tarte Tatin
Classic tarte Tatin — or upside-down apple tart — may look like an intimidating baking project, but our foolproof recipe breaks the steps down so any home cook can make a special dessert to end a great meal. Take your time when making the caramel and browning the apples, and keep in mind that well-browned food develops richer flavors!