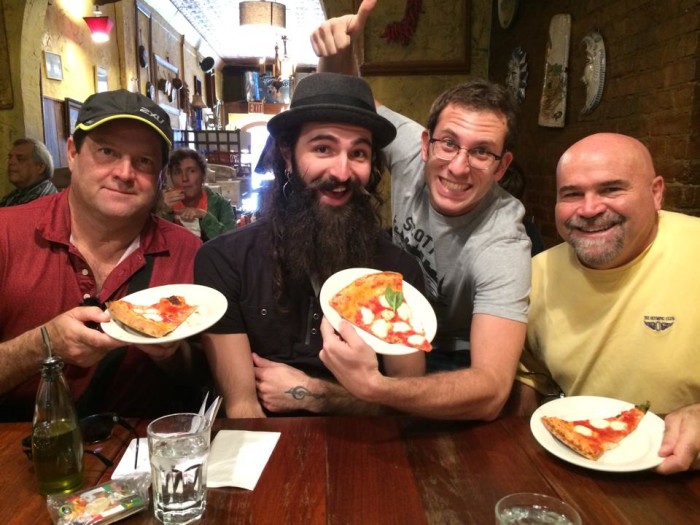 The Kickstarter page says it all: "Experience the story of the world's most beloved food, through the eyes of the man who loves it most."
Ryan Jones and Shawn Willis from Notice Pictures want to share the life and legend that is Scott Wiener, pizza aficionado.
Wiener has made a profession out of his love of pizza. Actually, we're not even sure if "love" is a strong enough word for what this guy feels for the pie. Wiener, who runs a pizza tour in America's pizza capital, New York City, is the Guinness World Record holder for the largest collection of cardboard pizza boxes and has a system in which he limits himself to 15 slices a week. If he devours a slice too many one week, he'll subtract one from his allowance the following week.
Jones and Willis have been working on a documentary about Wiener's pizza-loving life, interviewing friends, family and colleagues for six months, but they need help to further the project and follow Wiener to the UK, where he's setting up his next pizza-box gallery, and to Italy, naturally.
Rewards for pledges include journals, T-shirts, tours, a dinner with Wiener (we're going to throw in a wild guess here and say it's pizza) and more. By the looks of it, Jones and Willis need a few helping hands to reach their $35,000 goal in less than a month.