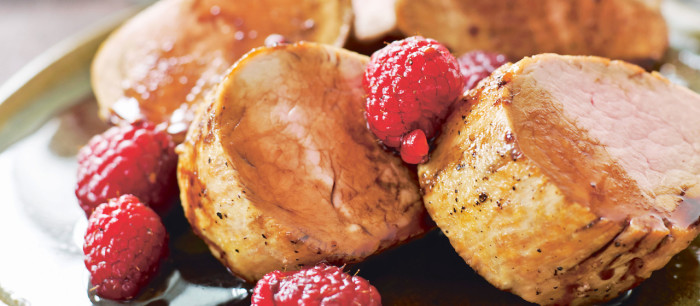 A little vinegar spike is exactly what we need to cool down, as is proven by science. The cooling effects of these light, tart dishes featuring balsamic vinegar are sure to bring the temperature down to a tolerable simmer. In the case of desserts, which we have two of this evening (make one or both, at your discretion), vinegar's sourness brings out the sweet attributes of ripe fruit. Pick up a bottle of balsamic and prepare to pucker up.
Simmer shallots and inexpensive balsamic vinegar until syrupy, add some raspberries, and the result is a sauce at once sweet and tart. Pair it with pork tenderloin and you have an elegant entrée in 20 minutes.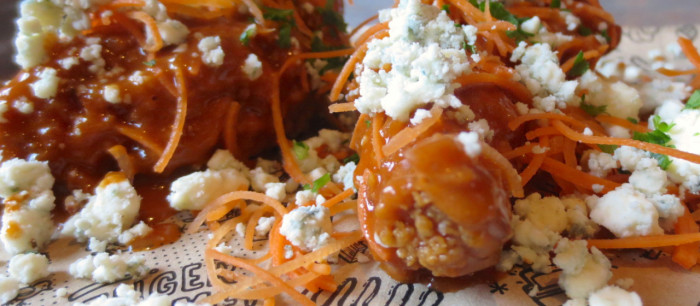 We have a special homemade buffalo sauce that we cut with aged balsamic and maple syrup. We use aged balsamic and maple syrup because it tempers the spice of the sauce by the tartness of the aged balsamic and the sweetness of the maple syrup. It also creates a beautiful, dark maroon-red coloring.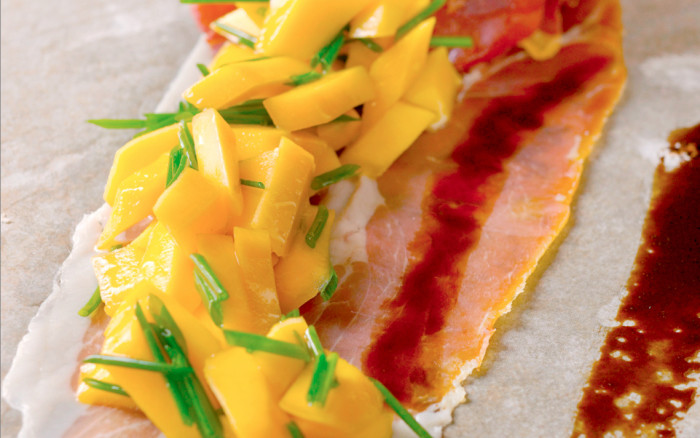 Of course the classic combination is melon and prosciutto, but peaches are my favorite fruit. In the middle of peach season, this fresh approach to an old standard will blow you away.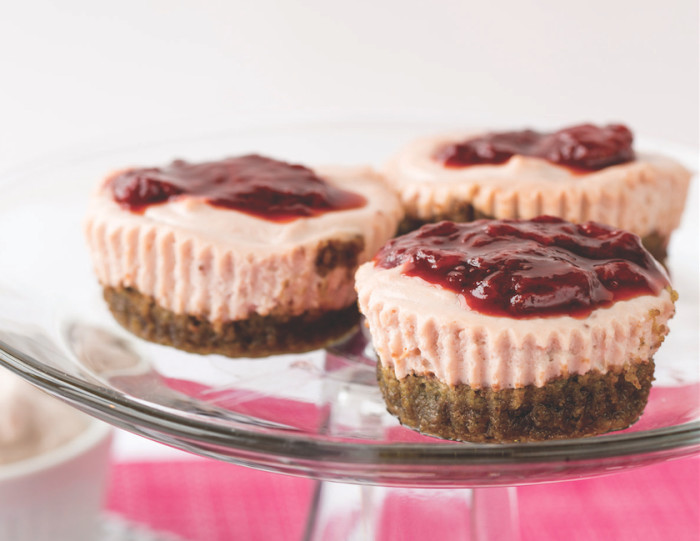 I refuse to eat lunch. The thought of tomato soup at noon or pepperoni pizza at 1 p.m. sends my anxiety soaring. That's why this strawberry balsamic goat cheese frosting is so revolutionary! It's like cheese and fruit — in frosting form.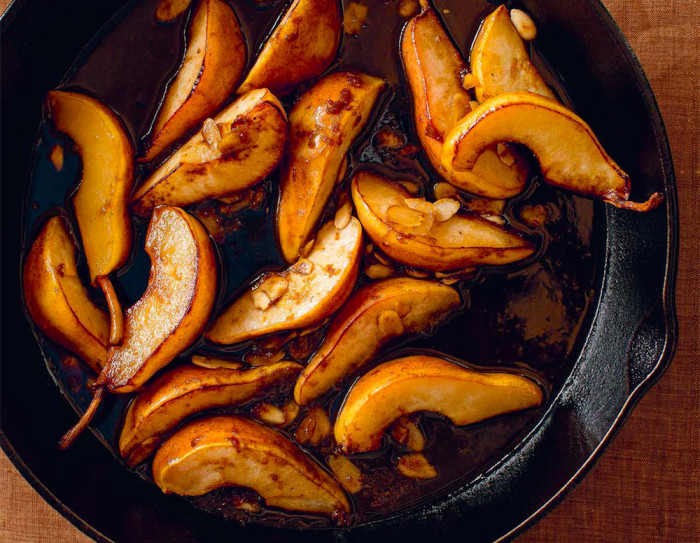 We like these served over coconut non-dairy ice cream, and I always make extra to enjoy over steel-cut oats in the morning.