Unagi-Flavored Soda To Pop Up On Japanese Store Shelves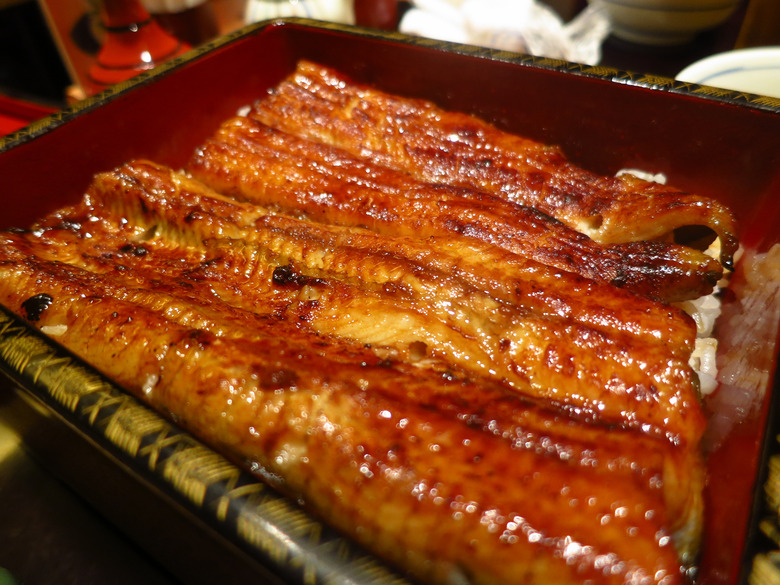 Photo: Leon Brocard on Flickr.
Japan: home of instant ramen, PlayStation, emojis and other delightful things. How about a little unagi-flavored soda to go with that?
Kimura Inryou — a company that also makes ramune, those superfun sodas with marbles in the bottle — will release the carbonated tribute to grilled eel in Shizuoka Prefecture, south of Tokyo and home to Mount Fuji, on July 21.
The cola, made with eel extract (because that's a thing), will go for 200 yen (roughly $2 USD) via the company's online store, according to Rocket News 24. You can also buy a 20-bottle case for 4,000 yen ($40 USD).
僕の故郷が暴走している...。 【「うなぎコーラ」、後味はかば焼き風 静岡の会社が開発:朝日新聞】 http://t.co/NDHKNayxdf pic.twitter.com/k5L6FNvCCX
— 吉永龍樹(ヨシナガ@僕秩) (@dfnt) July 3, 2015
How's it going to taste? Our prediction: similar to sipping on a bottle of fishy, smoky, slightly sweet soy sauce. Pair with a chirashi dinner.