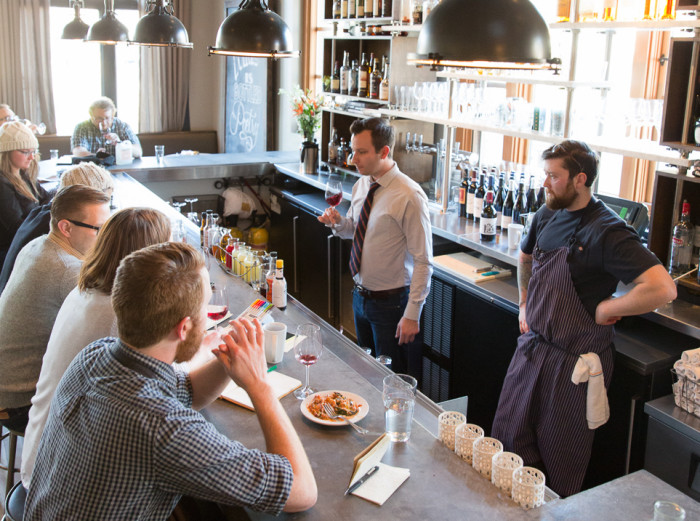 Jordan Smelt is the beverage director and sommelier at Decatur, Georgia, restaurant Cakes & Ale, where he curates the wine list for chef-owner Billy Allin's New American cuisine. A veteran of the Atlanta area's fine-dining scene, Smelt encourages wine enthusiasts to join and host wine clubs at home — call it "DIY enlightenment." Interested in broadening your palate and having a rollicking good time while you're at it? Take the somm's advice and hit the wine shop with a greater purpose. 
In the episode of Seinfeld titled "The Rye," George takes his folks to meet the parents of his doomed, envelope-licking fiancée Susan. During dinner, Susan asks George's mother, Estelle, if she'd like some more Merlot. "Merlot?" she replies. "I've never heard of it. Did they just invent it?"
We can all have a chuckle at Estelle's expense now, but whether you're a seasoned wine professional or an enthusiastic consumer, we all started somewhere. Craft-cocktail culture exploded in my home city of Atlanta in 2008, and I was fortunate to spend four years working at the local epicenter, Holeman & Finch Public House. I observed curiously as the vast majority of diners steamrolled through their dinner, sucking down cocktail after cocktail without the slightest thought of diverting to wine. Fast-forward seven years and cocktails are still the biggest force in the Atlanta beverage scene, but the tide is slowly receding. Millennials are drinking more wine than Gen X. And whether I'm working the floor in my restaurant or assisting a guest in selecting a bottle at our small adjacent wine shop, the question I'm asked with an ever-increasing frequency is: "How can I get more into wine?"
There have been countless books that tackle the subject of Wine 101, but to me, the answer is so simple that it almost sounds dismissive at first: Taste as much and as often as you can. And sure, that's easy for me to say, right? My position both requires and enables me to taste dozens of wines every week. But if you're not a sommelier at a restaurant or the buyer for a retail shop, what's the best way to get started? You could just head to your local wine shop and pull some random bottles off the shelf, but I'd like to suggest a different option: Join a wine club. Most wine retailers nowadays offer wine clubs, in which the shop preselects bottles each month for you to take home.
Now, a quick word of caution: Like anything else, not all wine clubs are good. Unfortunately, some retailers will package together a few high-margin wines and put little to no thought into it. Before jumping in feet first, do your research, find the best club for you, and go with a retailer you trust. If you have a great local shop in your city, I would start there. If not, Chambers Street Wines or Astor Wines & Spirits in New York City or K&L Wine Merchants in San Francisco are phenomenal options, and they will all ship to you directly (provided that you live in a state that allows home wine shipments). At Cakes & Ale, our two clubs attempt each month to offer three carefully curated bottles that are first and foremost fun, offer tremendous value, and keep a sharp seasonal focus. If you find yourself in Atlanta, come on by!
Here are some additional reasons why I would encourage you to join a wine club: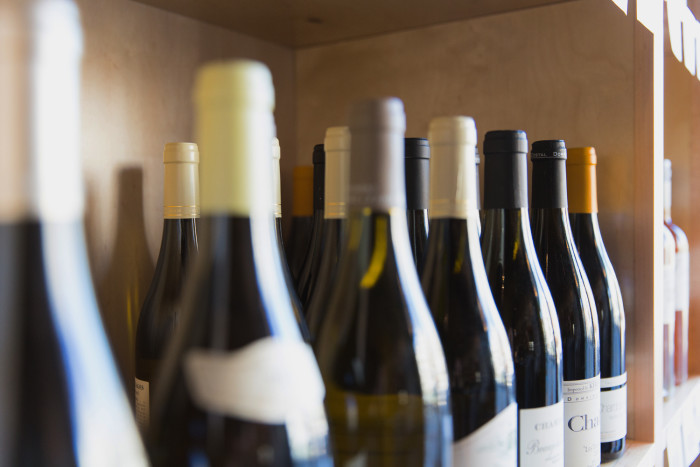 Drinking outside the box
Chances are, the bottles you take home from your club will not be ones you would have picked off the shelf for yourself, but if you want to learn wine, the best thing you can do is start drinking outside of your comfort zone.
A better-prepared customer
Scanning through a restaurant wine list or surveying endless retail shelves looking for the right bottle can be a pretty intimidating experience if you don't know your way around. And like the universe, the world of wine is continually expanding. Joining a wine club is yet another way to expand your knowledge and make you a better-prepared customer.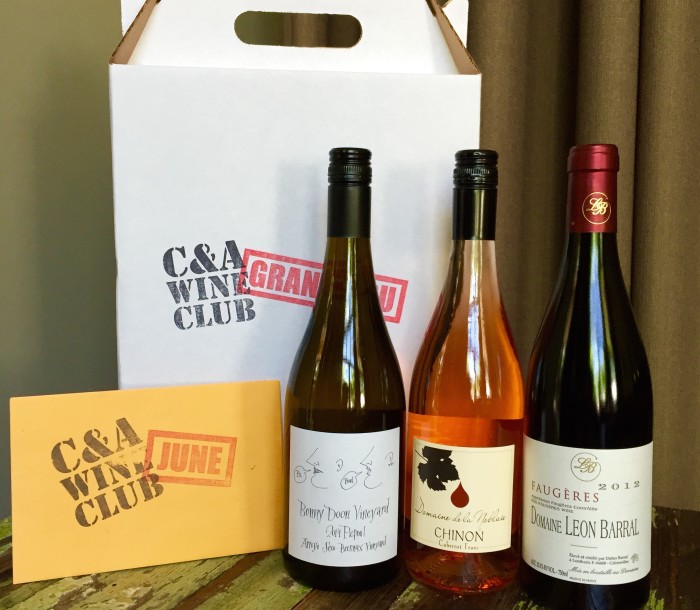 Flexible pricing
We all know that wine can easily put a dent in your checking account, but most retailers offer several pricing levels to fit your budget. At Cakes & Ale, our entry-level wine club is $45 per month for three bottles. You could also split the cost of joining with a friend or two. Pop all the bottles together and make a night of it!
Incentives
Many shops offer a variety of incentives for being a member of one of their wine clubs. These can include discounts on additional purchases and invitations to exclusive tasting events.