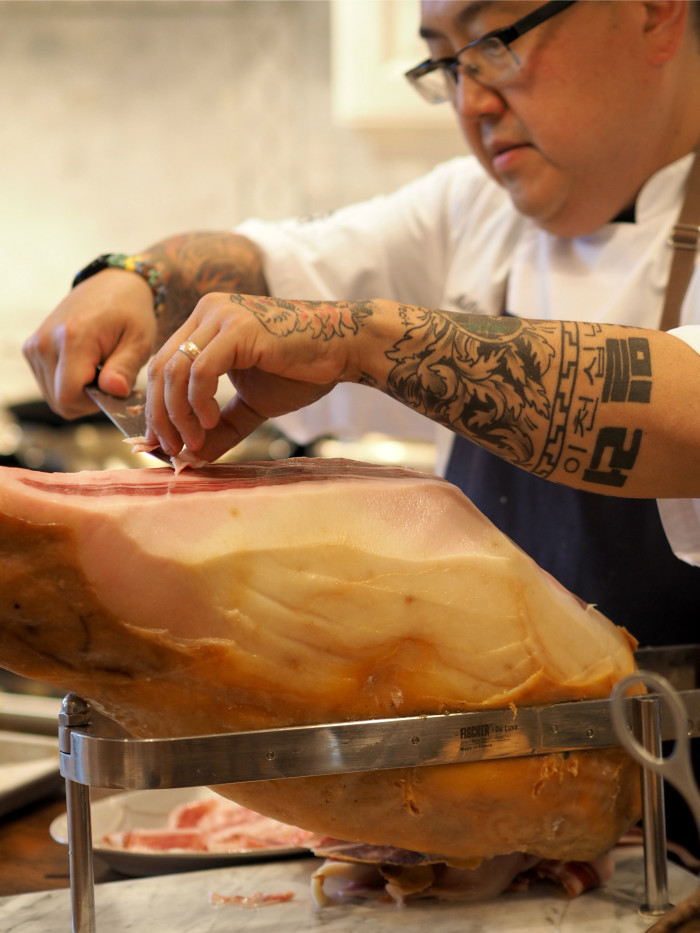 Few chefs in the country have done as much for their home city as Tory Miller has done for Madison, Wisconsin (he grew up in nearby Racine). It's been over a decade since Miller rolled back into town — following a stint in the kitchen of New York City's highly acclaimed Eleven Madison Park — and took over longtime French fine-dining institution L'Etoile. In 2010, he opened Graze next door, a more casual gastropub that showcases his steadfast passion for working with local produce and farmers. The Korean-American chef also employs this philosophy at his third restaurant, Sujeo, which dishes out inventive Pan-Asian fare at an accessible price point.
You could certainly say that Miller has assembled quite the diverse portfolio of restaurants, an accomplishment that was rewarded with a well-deserved James Beard Award for Best Chef: Midwest in 2012. So what's the plan for his fourth act? Spanish food! Following several trips to Spain and citing a lack of existing local options, Miller has decided to try his hand at simple preparations of classical Spanish tapas, pintxos and paellas…with a local flair, naturally. Here's what to look for when Estrellón opens in Madison later this summer.
Expect a late July opening.
It's no secret that restaurant openings are often delayed many times over. Miller sees the end of July or the beginning of August as a "realistic goal," though.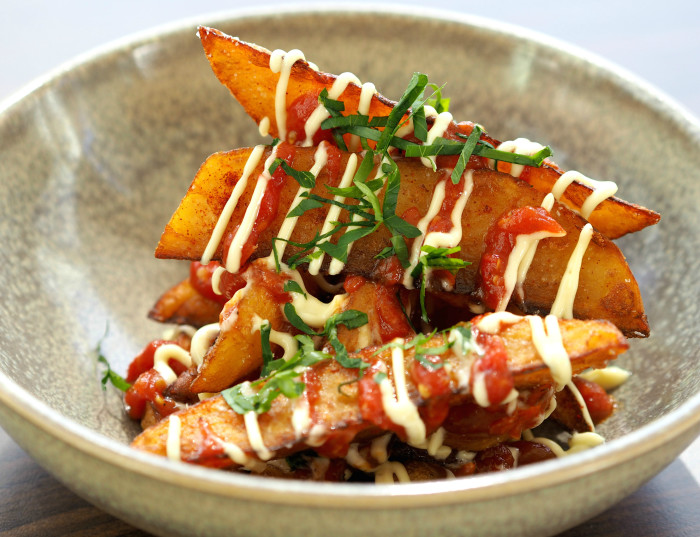 The menu has 20 different tapas/pintxos.
A current version of the menu has around 20 tapas and pintxos selections, ranging from traditional (pan con tomate, tortilla Española) to unexpected (smoked trout with Greek yogurt, caviar and truffle honey). There is also a section with larger plates and three types of paella.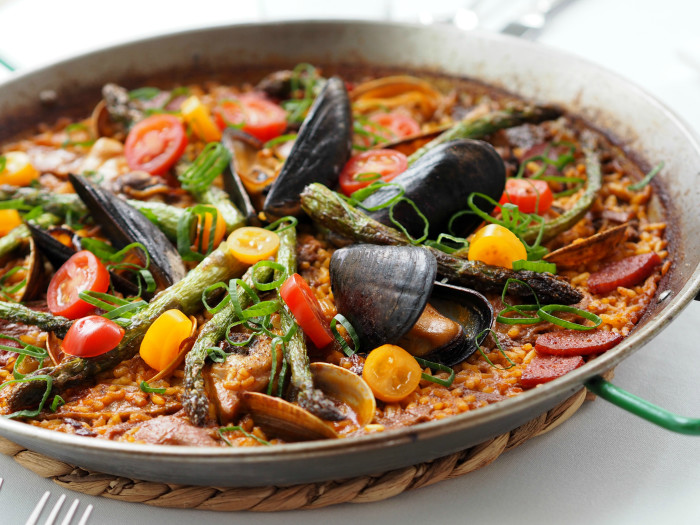 There will be five types of ham on the menu.
A large focus will be hams. In addition to importing jamón ibérico from Spain, Miller will cure ham in house and offer a rotating selection of three other hams from local farms.
Rabbit!
Miller was greatly influenced by how rabbit was served during his research trip to Spain. He has enlisted a farmer at Stack Farm and Food Co. in nearby Waunakee to raise and pasture rabbits specifically for him. Miller plans to serve stewed rabbit alongside mushrooms and peas at Estrellón.
There will be Spanish-influenced breakfast.
In addition to dinner, Estrellón will be open for both breakfast and lunch. Miller was impressed by the continental-type breakfasts he encountered in Spain, many of which he says included French pastries "done with their own styles," like xuixos: butter croissants deep-fried and piped with pastry cream and a bit of sugar. There will also be savory crepes for breakfast, served in the 55-seat bar and lounge area that will function as a café and bakery during the day.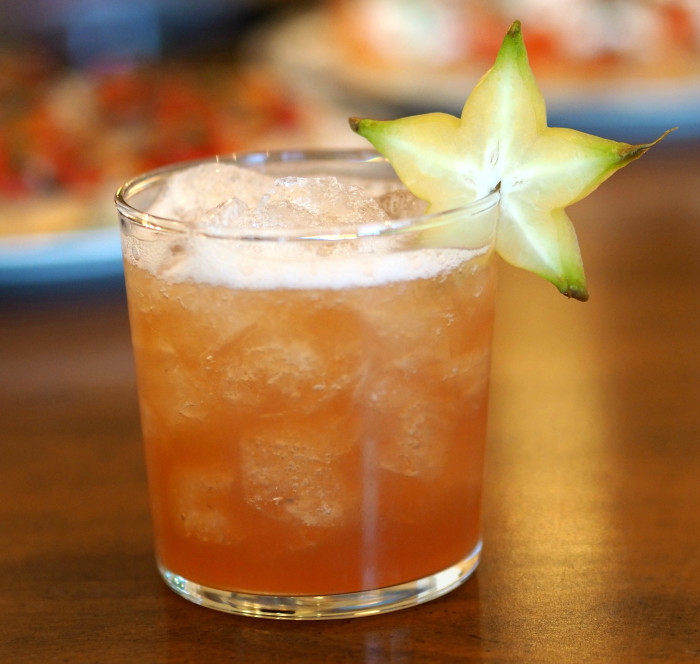 The bar will focus on lower-ABV cocktails.
A large part of the bar program will revolve around lower-ABV cocktails. "I don't want people to come in and have a bunch of cocktails and get wasted. You want to enjoy the food," says Miller. Cocktails will focus more on flavor and ingredients, incorporating bases like sherries and wine in lieu of stronger spirits such as whiskey and bourbon. There will also be a wine list and — yes — pitchers of sangria.
This has been planned for over a year.
Miller reveals that plans for the restaurant, which features a 100-seat dining room in addition to the large bar area, have sneakily been in the works since last June, before he even opened his third establishment, Sujeo. He and his partners kept it under wraps in order to focus on Sujeo with as few distractions as possible. Mission accomplished: two restaurants, one year!
Don't expect a restaurant number five…yet.
"I would say no," replies the chef when asked about the possibility of his opening yet another restaurant. "I'm really proud of the restaurants that we have in Madison, and I want to focus on all the cuisines we have here." Hmmm. We'll stay tuned.