Oh, soba! Of course that's what you want to make for dinner tonight: chewy, nutty, utterly delicious soba noodles, prepared in a way you've never had before. A tall order, we understand, but we're here to inspire you with five recipes for soba, from modified sushi rolls to a modern tuna noodle casserole. Grab a pack or two at your local Asian market, put a pot of water on to boil and get cooking!
This fun roll is for those who have graduated from inside-out roll preparation and want to extend their sushi repertoire. To keep the soba noodles from becoming tangled, bind one end of the dry noodles together with a rubber band. After cooking, pull the bound end of the noodles from the hot water and you should find a bundle of straight, cooked soba. Drain the noodles well, and dry them with a paper towel to remove excess water before laying them on top of the nori sheet.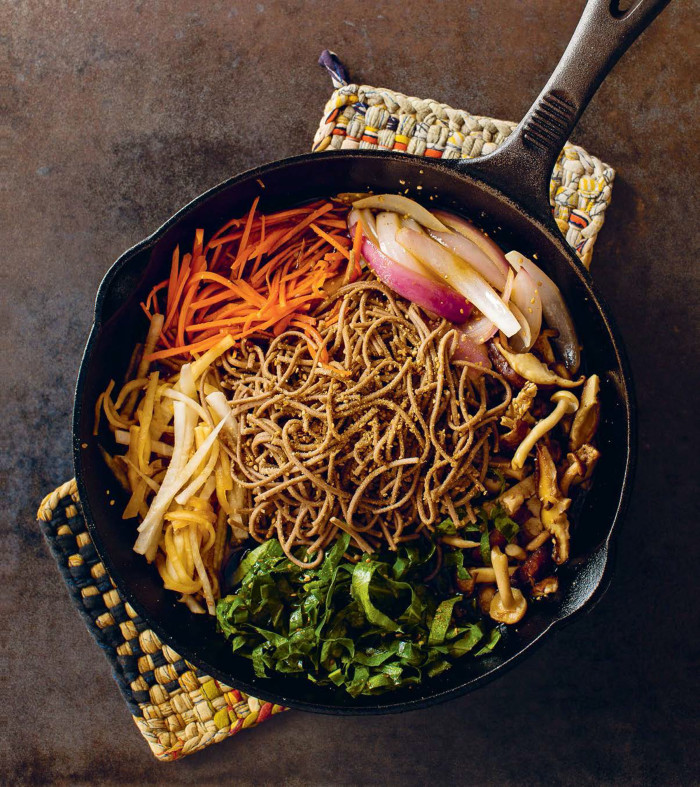 The first time I made this sukiyaki, it barely made it off the stove. Ever since, I've served it in the skillet and let everyone fill a bowl with their favorite combination of veggies and noodles. There's never even a noodle left behind.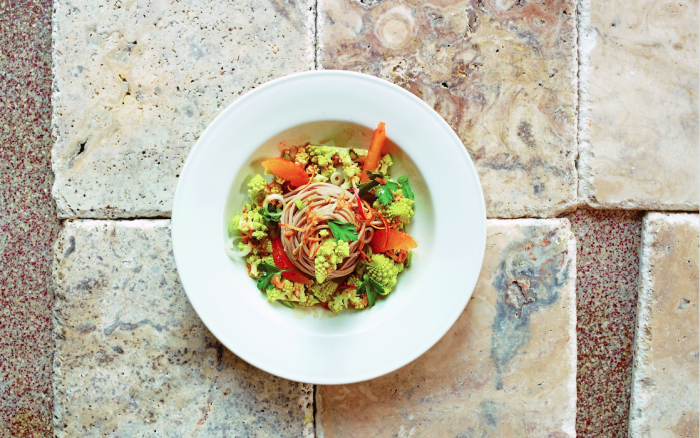 The creamy ginger sauce gives this salad a real lift. This dressing works just as well with other dishes, like roasted vegetables.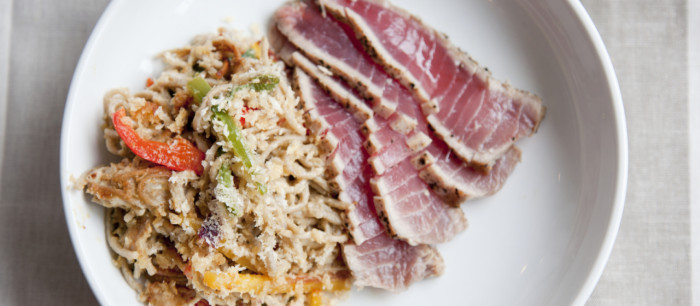 When I was a kid, one of my favorite things in the world was tuna noodle casserole. Don't laugh at me! There was just something about the creamy noodles made with a few veggies scattered in, then more creamy cheese. I don't know, I just loved it. That's why I decided to revive the old favorite and completely revamp it. This is a Japanese-influenced version with soba noodles and miso cream.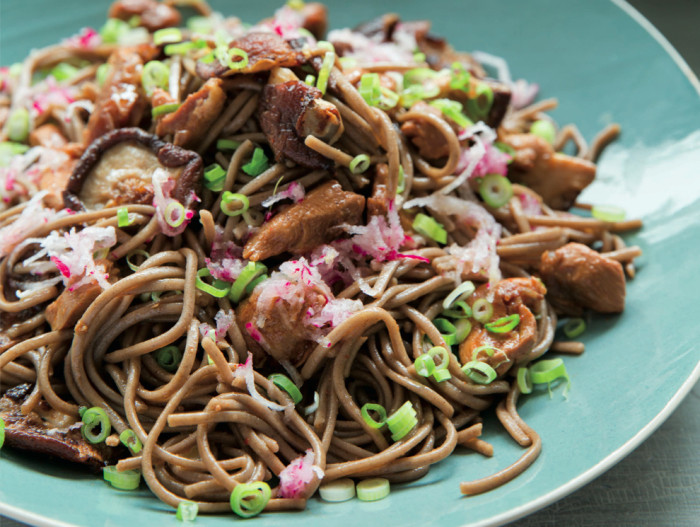 As much as everyone loves the occasional so-so Chinese food delivered right to the door, often it's much more fulfilling and significantly less gross to make dinner yourself. If it's Sunday and you're about to binge out on food (and AMC), we understand. Put on your pj's, earmark this recipe, and move on. But if you've got plans later and don't want to be weighed down, this recipe is light and quick and the poaching liquid doubles as your sauce, so that's one less pan to clean up.