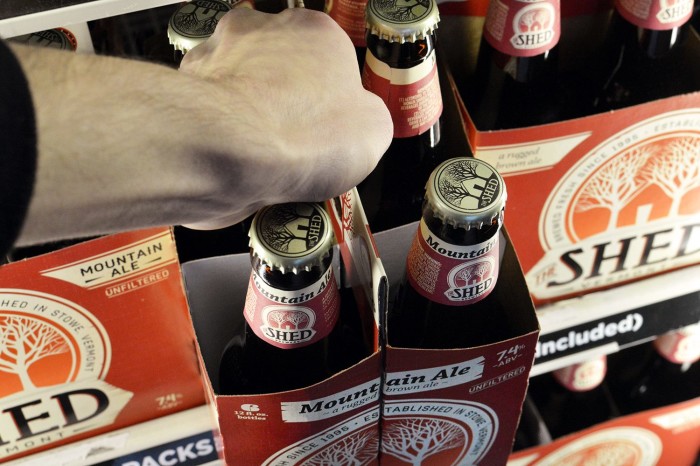 On June 18, the American Homebrewers Association, out of Boulder, Colorado, released its annual list of top American beers and breweries. Association members cast more than 19,000 votes for nearly 6,000 different beers from 1,763 breweries — and the results were utterly predictable.
For the seventh consecutive year, the Russian River Brewing Co.'s ultra-hoppy, highly potent Pliny the Elder double India pale ale took the top spot. Homebrewers association members also ranked the Santa Rosa, California-based operation the best brewery in America.
Similar hop bombs, the sorts that association members adore for their strength and complexity, filled out the top 10 behind ol' Pliny, which was devised by Russian River co-owner and brewmaster Vinnie Cilurzo, the same guy who also developed the first double IPA in the mid-1990s. The second-biggest vote-getter was Bell's Two-Hearted Ale, a double IPA from Bell's Brewery in Kalamazoo, Michigan; the number-three spot went to Sculpin IPA from craft-brewery du jour Ballast Point, out of San Diego.
There were no simple concoctions among the top 10 that the homebrewers association members picked, nor are any of the top 10 breweries particularly noted for milder-tasting beers. Stone, Lagunitas, and Dogfish Head — each a Pied Piper of strong, hoppy styles — are all on the list.
It didn't have to be like this. It could just as likely have been brown ales topping the charts.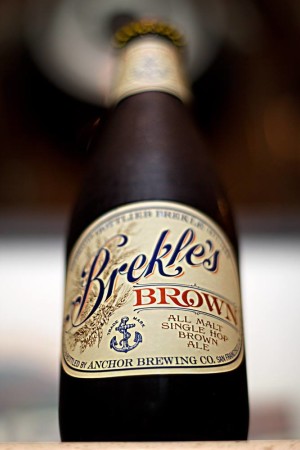 Brown ales were developed in England and tend to be less hoppy and more malty. They generally have, as the late, great beer critic Michael Jackson once put it, "a warm sweetness." This is due to that emphasis on malts — usually caramel, maybe chocolate — and the de-emphasis on hops, the bittering agent in beer. Brown ales are the near-antithesis of IPAs.
For a time, brown ales shined like a comet across the burgeoning American craft-beer marketplace. That was due almost entirely to a single brand: Pete's Wicked Ale. Remember that? The beer was the flagship of Pete's Brewing Company, which launched in 1986 when there were fewer than 30 craft operations in the U.S. Co-founder and namesake Pete Slosberg was an avid homebrewer who wanted to imitate Samuel Smith's Nut Brown Ale, from the oldest brewery in Yorkshire, England. His fourth attempt produced a suitable homage that Slosberg then turned over to commercial brewers that he and his partners had contracted with to make what they called Pete's Wicked Ale.
By the 1990s, Pete's Wicked Ale was one of the two best-selling craft brands in the U.S., along with Samuel Adams Boston Lager, which itself tasted more malty than hoppy. Pete's and Sam Adams together probably accounted for one in four craft-beer sales during that decade — the gateway beers for drinkers jumping into the sector.
Gambrinus, one of the nation's biggest beer importers (its Corona was a particular bugbear of Michael Jackson's), acquired Pete's Brewing in 1998. The San Antonio outfit discontinued the line in early 2011 because of "rapidly declining sales volume." By then, IPAs reigned supreme. Who wanted a mild, lower-alcohol, slightly sweet brown ale?
We did. And we still do. Every now and then. And perhaps you as well? Here are some options for a beer style we sincerely hope mounts a roaring comeback in the U.S.
Serving suggestions: Near room temperature, in a pint glass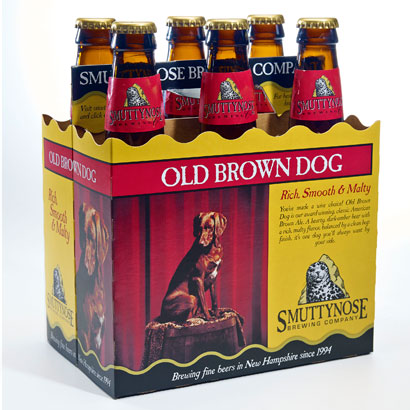 Brooklyn Brown Ale
Brooklyn Brewery, Brooklyn, NY
The nuttiness is all up front in this one, and it has a bone-dry finish. Serve it colder than the others, come to think of it. It's the least malty-tasting of the bunch.
Mountain Ale
The Shed Brewery, Stowe, VT
This one poured and tasted like soda pop at first (root beer?) but regained its footing nicely the longer we spent with it. The amber-colored brew offered a rich caramel finish and barely any bitterness.
Brekle's Brown
Anchor Brewing Co., San Francisco, CA
A supersweet treat from the nation's oldest craft brewery. All nutty, toasted malt up front and at the finish. Only one hop variety used (the citrusy Citra) — almost like insurance against bitterness.
Old Brown Dog
Smuttynose Brewing Co., Hampton, NH
Another supersweet offering (by beer standards, anyway), with a deep malt character that Smuttynose offsets a bit with a noticeable hoppiness. This was the bitterest brown ale of the bunch.
Sierra Nevada Tumbler Autumn Brown Ale
Sierra Nevada Brewing Co., Chico, CA
This brown ale from one of America's oldest and biggest craft breweries is also pretty hoppy for the style. But the toffee, toasty malt taste more than holds its own.
Geary's Autumn Ale
D.L. Geary Brewing Co., Portland, ME
We would drink this from a trough through a sawed-off garden hose if it were socially acceptable — and if we could find enough. It always seems to sell out really fast during its namesake season. Perfectly proportioned; a classic.
Tom Acitelli is the author of  The Audacity of Hops: The History of America's Craft Beer Revolution. His new book, American Wine: A Coming-of-Age Story, is available for preorder.