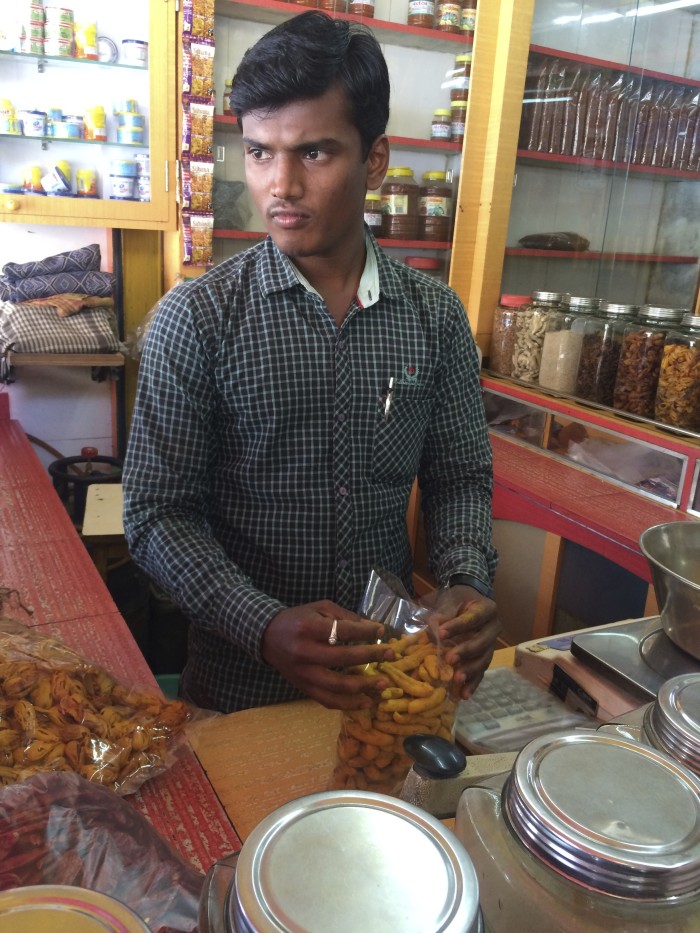 In June, Food Republic is counting the many reasons to love Asian food in America right now. Here's one of them.
Greg Boehm, just back in New York from China, is already plotting his return to Asia for a Japanese adventure. The guru of New York barware haven and book publisher Cocktail Kingdom is a bona fide globetrotter, and it was this very wanderlust that inspired his newest venture, the East Village bar Mace. A collaboration with Experimental Cocktail Club vet Nico de Soto and Zach Sharaga of the late, great jazz bar Louis 649, which once occupied the space, Mace was originally hatched as an ode to travel.
"It was a good idea, but vague," says Boehm. "Instead we decided on spices, which are intrinsically international, and the notion of a modern spice shop — not a dusty old one. Once we decided to open Mace, every meal became a meaningful spice hunt."
At the bar, de Soto has dreamed up a dozen intriguing spice-laden cocktails. There's the namesake concoction, for example, with Aperol, aquavit, beet juice, orange acid and young Thai coconut cordial capped off with a mace mist. There are also drinks flaunting cinnamon-infused Pisco and brown butter and hay fat-washed Cognac laced with chamomile syrup. But the shelves of spices lining Mace's walls are most certainly not filled with an array of McCormick-branded ones plucked from the supermarket. "Commercial spices pale in comparison to the real thing. They are allowed to remove 30 percent of flavors and still sell them," says Boehm.
In search of quality, Boehm traveled to India (along with Seychelles and Madagascar) to source Mace's initial stash of spices from the wholesale markets of Mumbai. Finding the good stuff proved challenging. "They wanted to take us to the tourist spots, so I said, 'If your uncle owned a restaurant, where would he go to get cardamom?'" Boehm recalls. "I had to convince them that yes, I really wanted to go there. There were just a few stalls, and it was incredibly loud as they smashed and pulverized spices. They were cooking them in giant things that looked like woks and all the hot peppers and smoke in the air made us cough while we negotiated giant jars of mace." Here, peppers dried in the sun on dirt roads. There were coriander seeds, cardamom and rose petals aplenty. Nutmeg, notes Boehm, was "two or three times the size of the ones bought in the States."
Naturally, Boehm can't run a business based solely on random purchases abroad. In the midst of the always-unpredictable spice trade, he has numerous sources from which to obtain fresh batches of goods on the regular — although "the prices of licorice are really fluctuating right now." Still, he's "most excited to bring spices back in my suitcase. You'd be surprised how much you can fit in there."