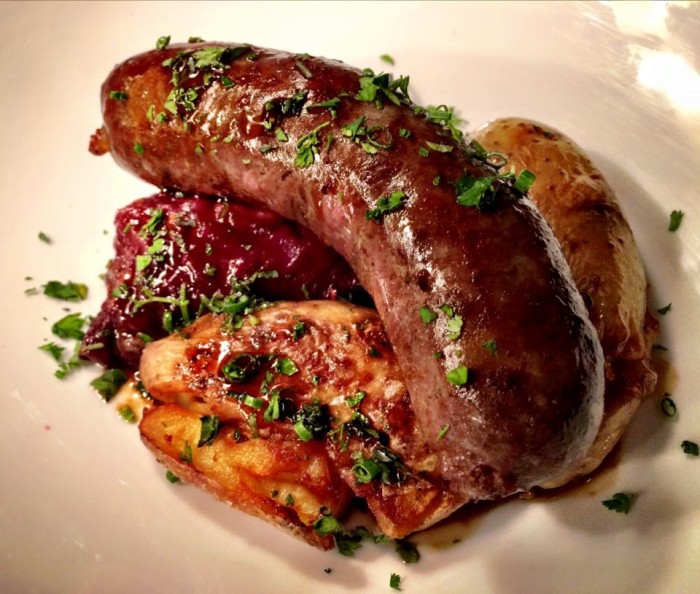 Threes Brewing is amping summer up with buzzworthy new additions to its residency program. Previously the temporary home to the likes of the Sussman Brothers, Buttermilk Channel and Delaney BBQ, the upstart brewery is adding Daniel Boulud's DBGB Kitchen and Bar to its list of summer pop-ups, as well as Francine Stephens and Andrew Feinberg's Franny's.
Returning to Threes are Dover/Battersby and Roberta's. Until July 12, Dover/Battersby celebrates the warm summer season with dishes like watermelon salad and grilled asparagus with pecorino and lemon. Roberta's graces Threes Brewery for the third time with pizzas and salads from July 13 to August 2.
DBGB will bring its well-known house-made sausages and burgers to the Brooklyn kitchen from August 3 to August 16.
Franny's will round out the summer with Italian dishes made with sustainable, locally grown ingredients from August 17 to August 30. Threes is also working with Franny's on an "intimate event… of dining and beer." More on that soon.
Complete Schedule
June 15 – July 12
Dover/Battersby
July 13 – August 2
Roberta's
August 3 – August 16
DBGB