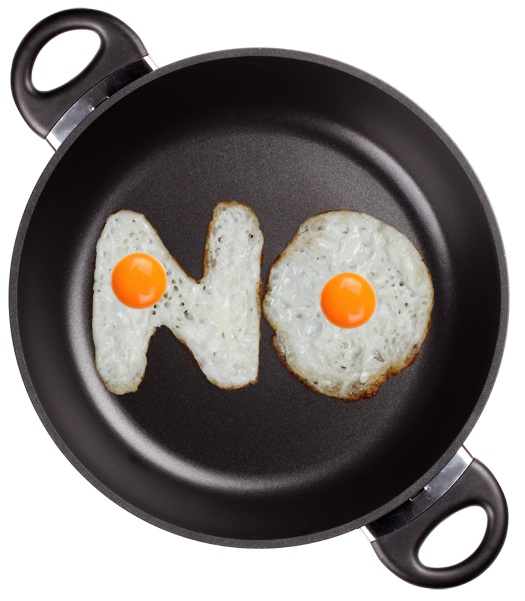 Breakfast is said — and proven by new studies from time to time — to be the most important meal of the day. For a whole lot of people, eggs are a huge part of that meal. However, with price hikes and a shortage caused by the avian flu that has affected over 47 million chickens and turkeys since December, according to The New York Times, we may need to be on the lookout for other sources of morning protein.
In response to the egg shortage, the U.S. has gone as far as importing powdered whites and yolks from Germany and the Netherlands. An analyst from the Department of Agriculture, Shayle Shagam, tells the Times that the price of large shell eggs in New York reached its peak in late May at $2.49 per dozen, over a dollar more than where it stood in January.
On the bright side, Shagam says egg prices declined 13.25 percent in June and predicts further dips as time goes on. "We do expect to see prices come down from this high but still be at record highs for the year," he says.
As if the bird flu hasn't taken enough already, Reuters reports that there may also be a turkey shortage come Thanksgiving. But please, for the love of poultry, do not resort to Tofurkey. As you venture into eggless lands, try a tofu scramble or sneak a banana in your muffins or flaxseed in your pancakes. If you're looking for something light and sweet, start your day with this recipe straight from the kitchen of Ivan Orkin's Slurp Shop in New York City.
Sweet Silken Tofu
Servings: 2
This is the home version of the dish served for breakfast at the Slurp Shop. When shopping for silken tofu, look for extra-soft (the softest you can find). This is the type of tofu used in smoothies and sauces. If you can find freshly made tofu in Chinatown, even better. It should have a "custard-y" quality.
Ingredients
1 pound soft silken tofu
4 ounces sweetened condensed milk
2 ripe medium bananas, sliced thinly
3/4 cup high-quality granola
1/4 cup pecan pieces
1 tablespoon butter
1/4 cup plus 1 tablespoon turbinado sugar
3 tablespoons water
2 tablespoons shredded fresh ginger
Directions:
Mix together the granola, pecans and 1 tablespoon sugar.
Heat the butter in a small sauté pan and toast this mixture in the butter for 2 minutes over medium heat. Reserve.
Mix together the 1/4 cup sugar and water with fresh ginger and simmer together gently for 2 minutes. (This can be done days ahead if needed.) Cool and reserve.
Mix the cooled syrup with the sweetened condensed milk.
Assembly:
Gently "cut" the tofu into little irregular bite-sized chunks with a spoon and divide into two shallow bowls.
Scatter with the sliced bananas.
Pour the ginger condensed milk over the bananas and tofu.
Scatter the crumble over the top and enjoy!