Pappardelle — long, wide, flat egg noodles — is the "steak" of pastas — hearty, toothsome, satisfying and a willing host for a vast array of fresh ingredients. Looking for the perfect way to combine pasta and fish? Pappardelle is the way to go. And if you'd rather hitch your wagon to a master (we understand), Italian chef extraordinaire Andrew Carmellini has a white Bolognese sauce that'll send spaghetti running to the corner of the pantry to hide.
Pappardelle and salmon look beautiful together. This dish is tempting even for those who don't like fish. I like to garnish it with grated Parmigiano-Reggiano as well as with chopped walnuts, but you might prefer a simpler flavor.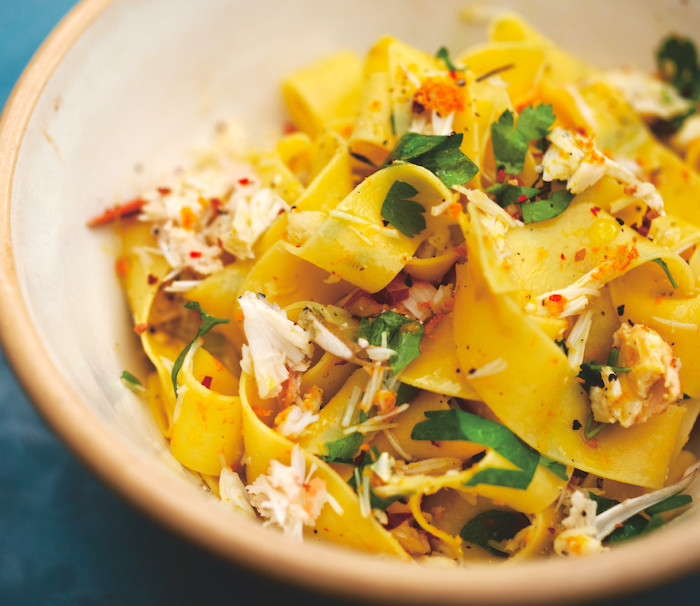 Cookbook author Belinda Harley is an authority when it comes to the food of the Ionian Islands off Greece's eastern coast. Her latest book, Roast Lamb in the Olive Groves, is a contender for our favorite cookbook of the year, with stunning photographs of fresh Greek dishes we'll definitely be adding to our repertoire. You'll never look at a can of jumbo lump crabmeat again.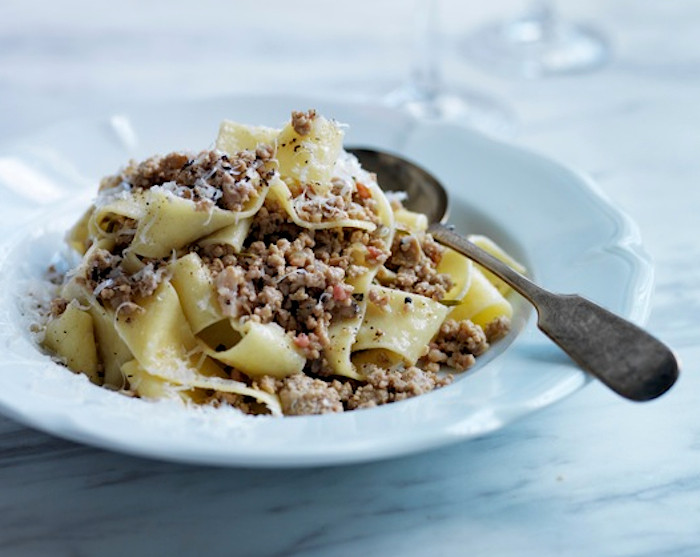 Andrew Carmellini serves this tomato-free take on the classic Bolognese pasta sauce at Locanda Verde, his modern Italian taverna inside Robert De Niro's Greenwich Hotel. He simmers ground veal and pork in white wine and half-and-half, creating a velvety cream sauce to toss with pappardelle.