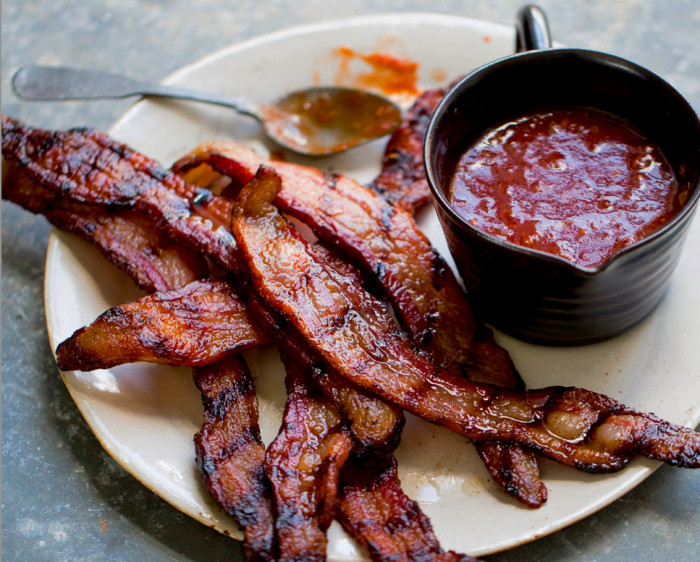 There's a time and place for a recipe that requires 6 hours on a nice low grill. It is neither now nor here, because you want to fire up that grill and get dinner on the table soon. As soon as possible, in fact. We're here to help. Start preheating a blazing-hot grill now while you check out five recipes that need 15 minutes on the grates and a little prep beforehand. When that smoky pork T-bone hits the table, you may feel a little guilty about accepting all that applause.
Yes, you can throw bacon on a grill, just like they do at the famed Peter Luger Steakhouse in Brooklyn. The key is to use slab bacon. Have your butcher cut quarter-inch-thick slices for you, or buy a hunk and slice it yourself. Then grill till crisp and serve it with sweet horseradish sauce.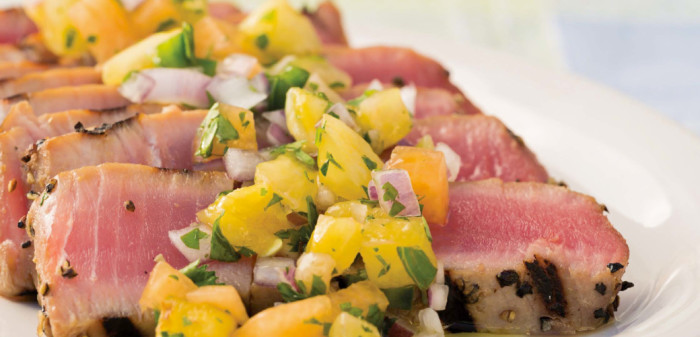 A trick I often use for fish is to turn a simple dry-rub blend into an oil-based seasoning paste, since the added oil helps keep the fish from drying out. The sweet cantaloupe and pineapple in the salsa nicely offset the high ratio of black pepper on the tuna.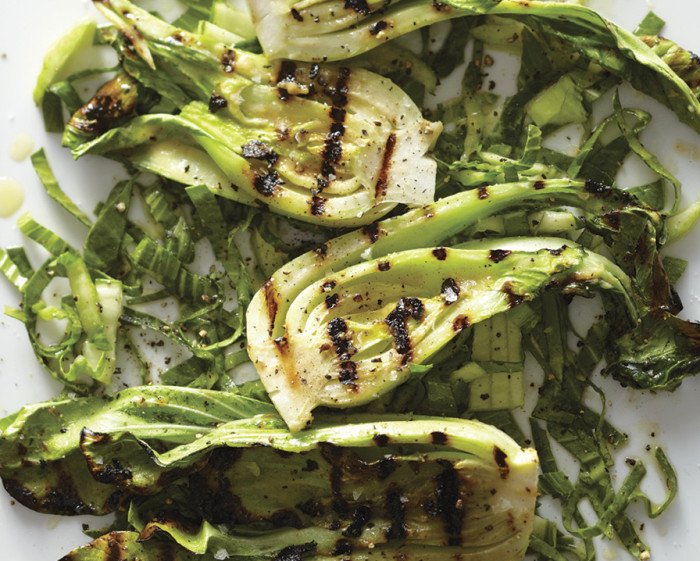 Boiling or steaming bok choy often results in a watery, stringy vegetable. But grilling halved heads of bok choy slathered with miso butter leads to pure flavor. Be sure to keep the heat at medium so the paste can caramelize without burning. My first few attempts at grilling bok choy (I used Shanghai bok choy) resulted in charred leaves that were too crisp to enjoy. Now I separate the leaves from the stalks and use them raw in a salad that wilts under the heat of the grilled vegetable.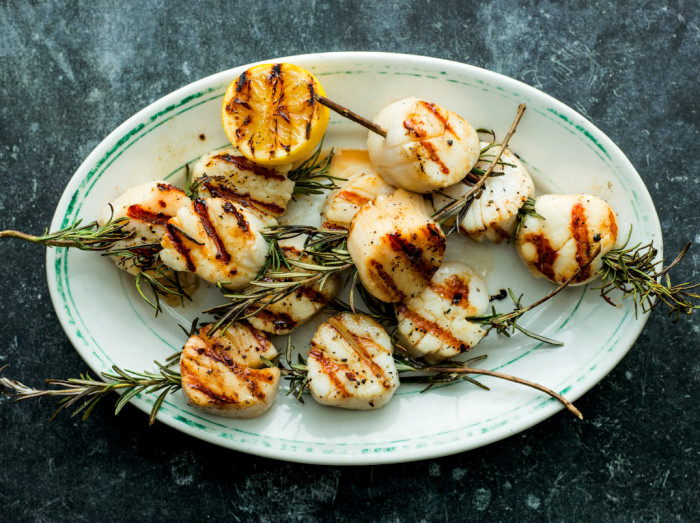 In this rustic dish, sturdy fresh rosemary sprigs serve as the skewers. First, trim the sprigs to roughly six inches in length, then use a small knife to carefully whittle the thicker ends to a point. Thread the scallops onto the rosemary skewers. It's easier than it sounds, and it will give you loads of flavor with only six ingredients.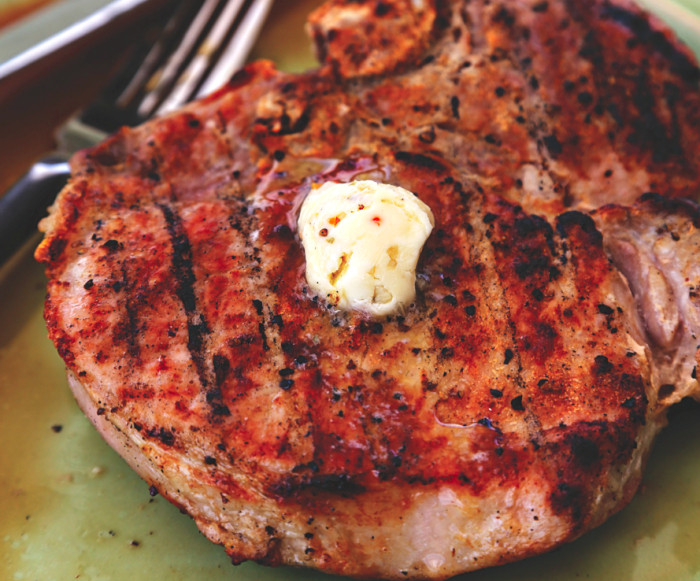 Just like beef T-bones, pork T-bones contain a lower piece of the loin (the strip loin section of a beef T-bone) and a section of the tenderloin (the filet of the pig). I treat this simply: well seasoned, grilled to medium, and then topped with a thick pat of my BBQ butter. Delish! The BBQ butter can be made ahead and frozen. Just pull out a portion a couple of hours before needed.