Our new feature asks celebrities what's on their mind and between their bread.
Keith Stanfield is a name you should know. He made his feature film debut in 2013's Short Term 12, a role that earned him an Independent Spirit Award nomination for Best Supporting Male. Since then, he hasn't slowed down. Earlier this year, he portrayed young civil-rights activist Jimmie Lee Jackson in Selma, and he's landed roles in three upcoming biopics: Miles Ahead, about jazz musician Miles Davis; Straight Outta Compton (as Snoop Dogg!), about legendary hip-hop group N.W.A.; and Snowden, a film about former CIA employee and NSA whistleblower Edward Snowden. This summer, Stanfield can be seen in Dope, a teenage comedy that drew rave reviews at Sundance and hits theaters tomorrow.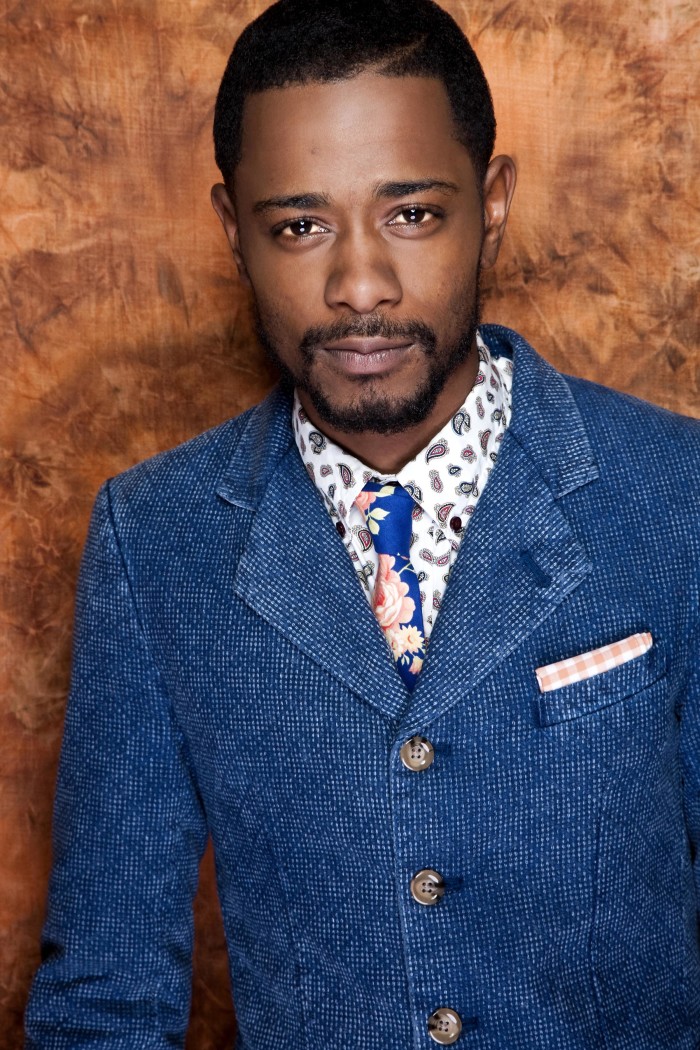 The characters in Dope are obsessed with '90s culture. Who are your favorite '90s musicians?
Tupac, Nirvana, Sade, Marilyn Manson, EPMD, Sublime.
What is your favorite fashion trend from the '90s?
Overalls.
On the opposite side, what fashion trend should never come back?
Jean jackets. That's already come back, but still, it needs to die.
What is the best song to jam out to?
"Hustle Bones" by Death Grips.
What TV show are you currently binge-watching?
Naked and Afraid. 
If you could go anywhere in the world, where would you go?
Inside the Great Pyramid of Giza, at the top. Even if you can't get to the top from the inside, climb the pyramid to the top from the outside.
If you could have any superpower, what would it be?
Mind manipulation of casting directors.
What fictional character would you bring to life?
The Joker.
If you could attend any event in history, what event would you go to?
The discovery of fire.
Who or what is your biggest inspiration?
Myself.
And the sandwich. What is your signature move between two slices of bread?
Wheat bread, mayonnaise, bologna and a drop of mustard. So disgusting, but when you're hungry….