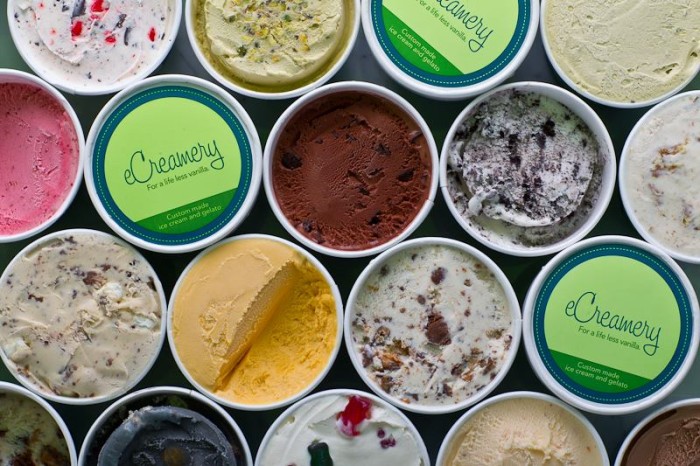 Upstart company eCreamery is the first online ice cream parlor that gives you total reign over what goes into your pint. With over 40 flavors, 30 toppings and three bases, the combinations aren't endless — we're too lazy to do the math — but they may as well be. Dairy-free options are also offered, so there really is something for everyone.
How about a scoop of rosewater gelato with butter brickle? You could also beat the heat with a mango sorbet topped with candied ginger. For extreme flavor hunters, the combination of bubble gum ice cream and chocolate-covered bacon is plausible…maybe if you were double-dog-dared. You can even name your Mr. Potato Head of a pint.
Online purchases ship in four- and eight-pint sizes for $65 and $120, respectively.
The Omaha-based shop offers 16 flavors that rotate daily in-store, and the brick-and-mortar choices go beyond the online selections. They will even create a flavor upon request, according to Food and Wine — thus came the conception of the rosewater flavor.
In a day and age where customization is key, eCreamery really takes the bizarre flavor game to a whole new level. Your move, Ben and Jerry's.