New Chefs Rising, Episode 4: Esther Choi Of Mŏkbar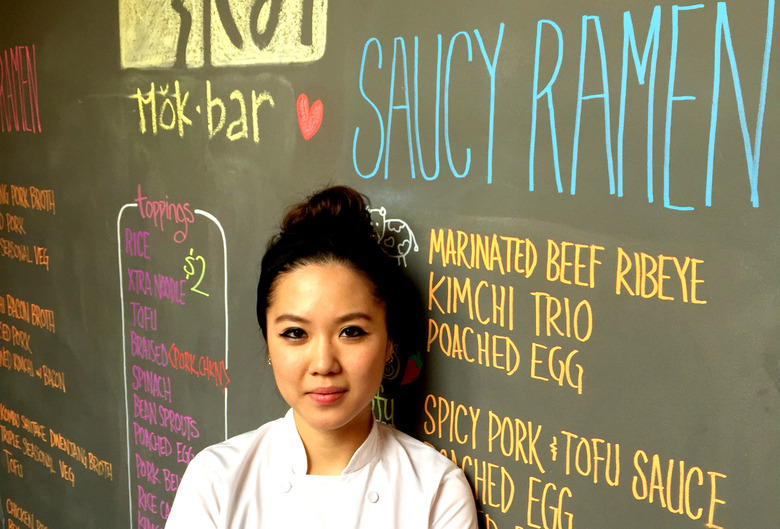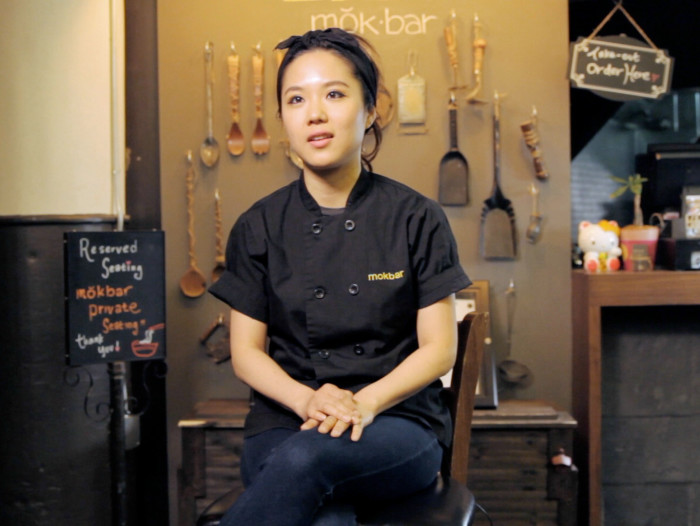 You hear it all the time: A chef's gotta pay his or her dues, toil for years or even decades in kitchens learning technique and craft. Not necessarily. In New Chefs Rising, Food Republic finds young cooks who are making moves, running their own kitchens in successful restaurants, in many cases before their 30th birthday.
Up next is Esther Choi, a white-hot talent working in the highly competitive New York City ramen game. She is chef-owner of mŏkbar, a busy noodle bar located in Chelsea Market that serves a unique version of the Japanese bowl of noodles. First up, it's not Japanese! It's Korean, with many of the noodle-based dishes riffing on classic Korean soups and stews, like kimchi jjigae (bacon and kimchi), ssamgyetang (roasted ginger chicken) and miyeokguk. The latter is a very classic seaweed soup that is traditionally served on one's birthday. Choi's inventive version is made with green-tea ramen noodles placed atop a kombu and anchovy broth laced with garlic shrimp, pickled shiitake and bands of emerald-shaded seaweed called wakame. Watch as Choi explains the dish and the childhood memories it evokes.
Mŏkbar, Chelsea Market, 75 9th Ave., New York, NY 10011 mokbar.comMore New Chefs Rising videos from Food Republic: