Sustainable Seafood Week NYC is returning for a third year, from Monday, June 22, to Sunday, June 28. Expect to celebrate with a number of events featuring chefs — including Sam Talbot, Dave Pasternack and Rick Moonen — restaurants, fishermen, environmentalists and more. The week is dedicated to promoting responsibly sourced seafood and efficient and renewable fishing methods, as well as to teaching cooking techniques. So you'll learn how to do the earth a favor while dining on fish from our local waters — not such a bad deal. Many of the events' proceeds will go toward sustainable fisheries in the industry. Here's what the week has in store:
Sustainable Seafood Week Dines Out With Open Table
Monday, June 22 – Sunday, June 28
In celebration of the week, select restaurants will be serving an especially sustainable dish. Head out to Oceana, Print, Crave Fishbar and other restaurants to support the cause. opentable.com
Widow's Hole Oyster Farm Tour
Sunday, June 21
$75
Learn where your oysters come from while touring a family-run oyster farm on Long Island. The tour will be led by Julie Qiu of In a Half Shell and chef Emily Peterson of Heritage Radio Network. A ticket includes lunch, which consists of freshly harvested oysters and pork sausages paired with local wines. eventbrite.com
NY vs. Maine at Luke's Lobster (Manhattan)
Sunday, June 21
$50
New York and Maine go head-to-head, armed with chowders, oysters, scallops and more, to see which state does seafood better. Join Luke Holden and Ben Conniff of Luke's Lobster and wash the friendly competition down with Maine beers and New York wines. Proceeds will go to a sustainable seafood charity. lukeslobster.com
Sustainable Seafood Week NYC Gala presented by Blue Water Grill
Tuesday, June 23
$85
Dine on five dishes with chefs, fishermen and farmers at the week's kickoff event. Talk seafood with chefs including Rick Moonen, Dave Pasternack, Sam Talbot and Luis Jaramillo and BR Guest Hospitality's culinary director, Sam Hazen. New York Times best-selling author Paul Greenberg will also be there to discuss the history of the region's seafood. eventbrite.com
Oyster Trivia Night at Grey Lady (Manhattan)
Tuesday, June 23
$36
If you're loaded with oyster factoids, cash 'em in for oyster-themed prizes. If you're not, head to trivia night to learn and treat yourself to half a dozen of the shuckers and a cheese/nut/vegetable board. oystertrivia.bpt.me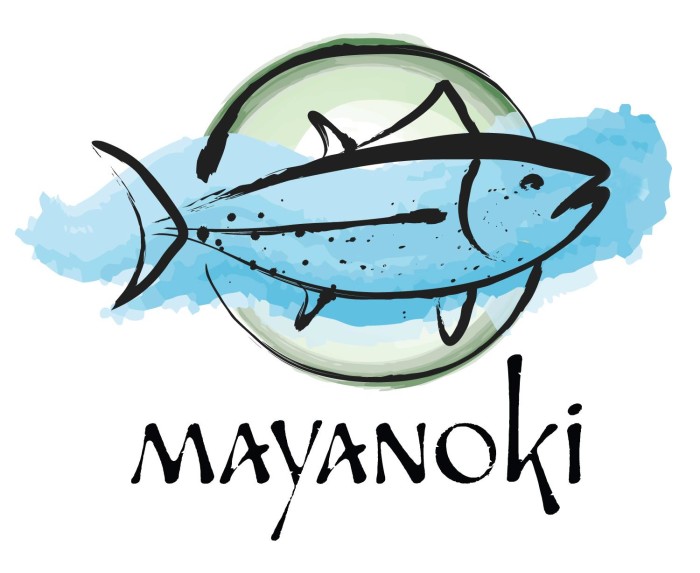 Sustainable Seafood Omakase With Mayanoki Sushi Pop-Up
Wednesday, June 24
$75
Continuing the theme of learning where your fish once swam is this omakase sushi dinner. Mayanoki makes this limited-time appearance to offer 10 to 12 pieces of nigiri, prepared in front of you and paired with a local wine. brownpapertickets.com
New Fulton Fish Market Guided Tour
Wednesday, June 24
Free
Find out what the world's second-largest fish market is like on this tour. Who knows, you might also meet your next dinner there, considering that nearly one third of New York's seafood comes through this Bronx warehouse! The building is kept at 40 degrees to ensure the seafood's freshness, so dress in layers. Email wweisman@fliplabs.com for more information.
"Bait to Plate" Tasting and Talk at Grand Banks
Wednesday, June 24
$65 through June 17; $85 after
There are other species of fish in the sea. Chef Kerry Heffernan and author Paul Greenberg serve and discuss fish that are often overlooked in terms of dining options, while also featuring local ingredients. Tickets include a signed copy of Greenberg's American Catch. grandbanks.org
Cooking Local Seafood Class at Natural Gourmet Institute
Wednesday, June 24
$85
Learn how to make the best and most sustainable decisions when shopping for your seafood dinner from Sea to Table's director of operations, Camilla Abder. Then follow that knowledge up with a cooking demonstration by Crave Fishbar chef Todd Mitgang. naturalgourmetinstitute.com
Sustainable Seafood Fest: The Greenmarket Goes Blue at Union Square with GrowNYC
Friday, June 26
Free
Your regular farmers' market, but with a serious upgrade. Get some tips on cooking shellfish from chef Emily Peterson at 11 a.m., and hang out with wine, beer, dinner and live music at night. Seafood vendors, local farmers and restaurants will also be there throughout the day.
Local Shellfish Cooking Demo
Saturday, June 27
Free
Chef Emily Peterson dishes out another shellfish cooking demonstration at the Greenmarket in Brooklyn's Grand Army Plaza, just in case you can't make it to Friday's party.