6 Cask-Finished American Whiskies To Put In Your #DadBod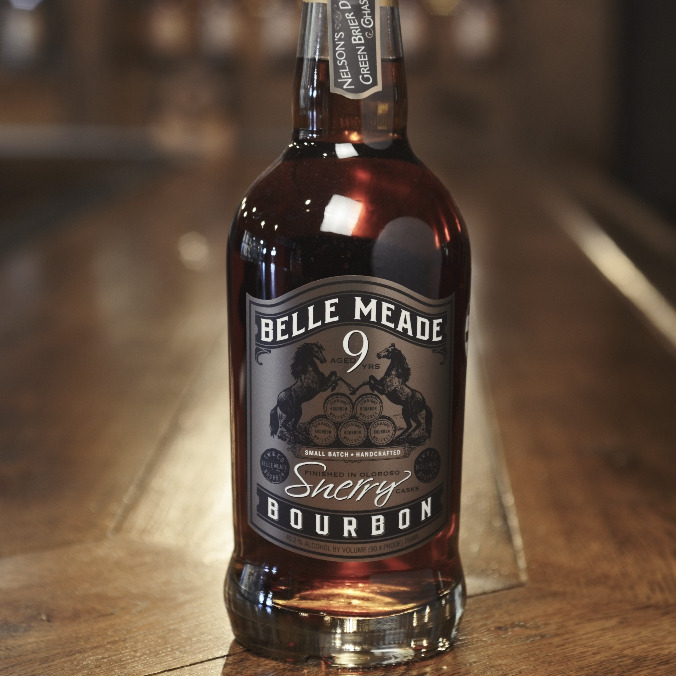 Photo: Belle Meade
For whiskey to be called whiskey in this country, it usually has to be aged in charred new oak barrels. But the story doesn't have to end there. A growing number of craft distillers are upping their game by finishing their spirits in specialty casks. Barrels that once held sherry, port or even stout not only mellow out a spirit, but can also impart complex flavors and aromas that are otherwise impossible to achieve. With Father's Day around the corner, we've scouted out the coolest cask-finished craft whiskies to buy your old man — or to treat yourself to, Daddy-o.
Hillrock Port-Finished Rye
Nestled in New York's Hudson Valley, Hillrock Estate Distillery is no newbie to daring oak treatments. Its solera-aged bourbon was the first of its kind. Just in time for Father's Day, it's introducing a new port-finished rye whiskey. Rye can be a wild beast to tame. The port barrels, imported from the Douro in Portugal, help mold this intensely spicy spirit into a round and nuanced one. The spice is still there, but it's layered with notes of dried fruit, dark chocolate and burnt caramel with a slightly smoky cigar-box finish. Only 250 bottles of the Port-Finished Rye are available, and you have to get them directly from the distillery. So, yeah, this one would show Dad you really care. $90.
Angel's Envy Rum-Finished Rye
The life cycle of a barrel is a fascinating thing. What was once a tree becomes staves, gets fashioned into a vessel and is then seasoned with fire. The barrels Angel's Envy uses for its rye start out as cognac casks before being filled with Caribbean rum. Eventually, they make their way to Louisville to be filled with mostly rye and a splash of malted barley that has already spent six years in new American charred oak barrels. The rum cask finish takes up to 18 months, and the result is a spicy, sweet and earthy rye. "The taste profile of our rye was a perfect match [for a rum finish]," says Wes Henderson of Louisville Distilling Co. "But we had to find the right rum barrels. This search involved us sampling over 100 different rums." Only 2,500 cases of the stuff were released. $80.
Belle Meade Sherry Cask Finish Bourbon
You might think that finishing your bourbon in sherry casks is a newfangled idea, inspired by the Old World. But in fact, early bourbon distillers were known to use sherry casks because of their size (more than double that of bourbon barrels so, after the angels take their share, you could easily consolidate at least three barrels into one sherry cask to save space). Green Brier Distillery in Nashville released its Belle Meade Bourbon Sherry Cask Finish last fall. It's a nine-year-old bourbon that spends three to four months in Oloroso casks from the Jerez region of Spain. Sherry barrels give an overall sense of depth to the spirit, imparting fruity, floral, raisin and nutty notes. This is a bourbon to sip thoughtfully as you dole out words of wisdom. $75.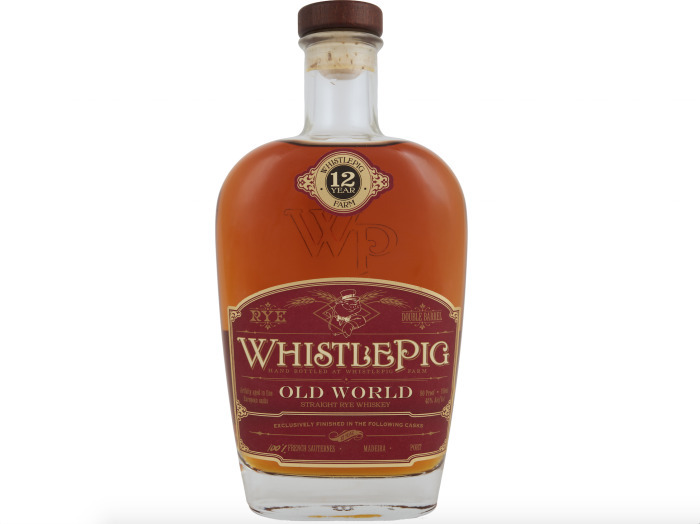 Whistle Pig's Old World Finish Rye uses a combination of three different types of barrels.
Whistle Pig Old World Finish Rye
Back in 2012, master distiller Dave Pickerell began an experiment that involved finishing his 12-year-old rye — a native American product if ever there were one — in used European casks. He started with barrels that previously held Sauternes, the famous Bordeaux white dessert wine. Then he tried casks from Madeira, known for its oxidative fortified wines. Finally, there was the port-finished rye. The three expressions were finally ready this spring, released two weeks apart starting April 1. What could possibly be next? Why, a blend of the three, out in time for Father's Day. The Old World Finish marries the honeyed notes of the Sauternes with the rich, spiced notes of the Madeira and the fruity character imparted by the port casks. The result is a complex sipping spirit. It's not exactly your grandfather's rye, but he just might be into it. $118.
Pinckney Stout Cask Whiskey
In a town with a population of just 2,000, you might be surprised to find a craft distillery. In New Haven, Missouri, there's also a craft brewery and winery. The owners of these businesses like to get together to taste each other's stuff. Pinckney Bend Distillery and 2nd Shift Brewing even decided to collaborate. Adding to its series of cask-finished whiskeys, the distillery just bottled the second batch of its Stout Cask Whiskey, rested some six months in stout barrels from 2nd Shift. The barrels bring out sweet, chocolaty notes in the whiskey, rounded out by malt and vanilla. "We're the only town this size with its own distillery, winery and brewery," says Ralph Haynes, one of the distillery partners. "The nice part is we all make a [product] we can sit around and drink." $25 for 200 ml.
Willett Exploratory Cask Finish
It's safe to say that Willet's Exploratory Cask Finish is probably the only whiskey to be finished in ex-curaçao casks. That's right: Master distiller Drew Kulsveen took seven-year-old rye and let it rest for 90 days in barrels that had once held the orange liqueur curaçao. "When I found out [the barrels] were available, I knew exactly what I was going to do with them," he says. It turns out that spicy rye and sweet, bright orange go together pretty well. "I was thinking, 'This is going to turn out to be an old-fashioned.' And that's exactly what it mimics." Kulsveen hopes it will be the first of many Exploratory Casks. But don't expect another series of different finishes: He says he'll be aiming for something more "esoteric." $150.
Check out these whiskey guides on Food Republic: