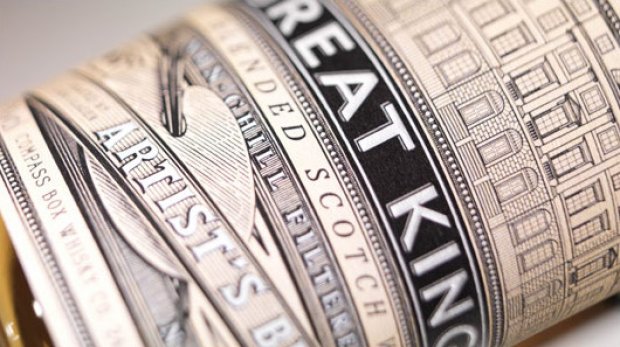 When I started drinking whiskey — probably in my early 20s — it was a drink for big occasions. It certainly wasn't downed with the nonchalant abandon one might associate with, say, tequila or chilled vodka. It was rarely, if ever, consumed during warm weather (we had gin and tonics for that), and it was certainly never imbibed during daylight hours. Whiskey was a drink of reverence and for quiet contemplation. It was sipped slowly, and if there were a fireplace nearby, then all the better.
Now, with a better understanding of all the world's whiskies, coupled with a growing arsenal of choices, I know there is a dram for any season and any occasion, traditions be damned. So when the mercury rises this summer, what should you reach for? Here are a handful of some of the best and most appropriate labels.
Irish Whiskey
Green Spot is a non-age-statement single pot still Irish whiskey that is made up of barrels that are aged between seven and ten years. It is first aged in ex-bourbon barrels, then finished in sherry casks, which gives the final product depth and body. It is rich and bold with a fruity sweetness that shows green apple, papaya, melon and soft citrus and just screams of summer. Add one behemoth ice cube and sip slowly. Smile and repeat.
Single Malt Scotch
Auchentoshan is a vastly underrated distillery from the Lowlands of Scotland, an area where most of their whiskies are traditionally triple-distilled, resulting in a much lighter dram. In the 19th century, there were over 200 distilleries in this region, but this is one of the last remaining. This newer expression is a lesson in balance, showing soft notes of vanilla and coconut, both resulting from the whiskey spending all its time in American oak (about eight years). It finishes with delicate notes of zesty citrus and white peach. Try it on the rocks with a tiny splash of tonic and a twist of lemon peel.
Blended Scotch
Compass Box is a specialist Scotch whisky blender that was started in 2000 by American John Glaser, an ex-Diageo marketing executive who many see as somewhat of a renegade and pioneer in this field of blending. He has a continually growing portfolio of innovative and experimental blends, which has brought him into conflict with the industry's old-guard establishment. Whatever. He does some amazing whiskies, including this relatively new one, called Great King St. Delicate and sweet on the palate with vanilla and spice coming through, Glaser also detects some grilled marshmallow in there somewhere. Seriously, who doesn't love grilled marshmallows? Try it on the rocks with a splash of fresh apple juice. Seriously.
Japanese Whiskey
Japanese whiskies are en fuego right now, and the Hakushu expression, which its parent company, Suntory, touts as being "green and fresh," is a doozy. Located in a forest high in the Japanese Alps, Hakushu was once the largest malt distillery in the world. The nose on the 12-year-old bottling is very cool, with cut grass and soothing mint. The palate is bright and lively with green apple, pine and chamomile. It's very elegant and ideal on ice as an aperitif or in a classic highball with cold sparkling mineral water.
Canadian Whiskey
Despite a rich history (there were hundreds of distilleries in Canada during the 1800s), Canadian whiskey has been maligned often in recent decades, usually for good reason. Mass-produced blended whiskies (sometimes misleadingly promoted as rye) with familiar names yet little character have been the torchbearers for the country's flagging industry. Enter John Hall, noted winemaker at Ontario's Kittling Ridge Winery, located just outside of Toronto, who began his own whiskey distillery back in 1992. Forty Creek now has many expressions, but the Barrel Select has won a throng of awards and has been a perennial favorite of mine, showing stone fruits, toasted oak and black walnut.
Read these summer-drinking stories on Food Republic: