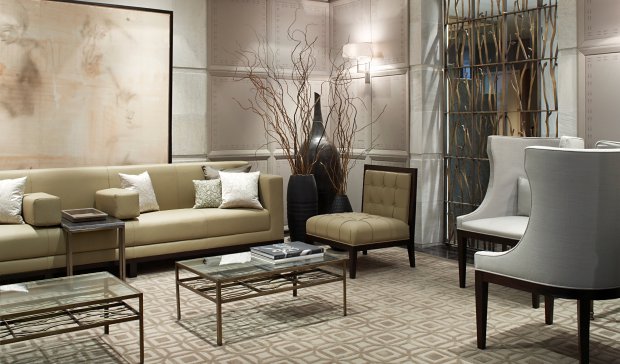 In Hungry Concierge, we travel the world to spot hotels that operate with their guests' food and drink needs squarely in mind — hotels, both big and small, that are located in neighborhoods rich with bar and restaurant options. Because there's nothing worse than having your trip derailed by crummy room service.
By the time I reached Mexico City after nearly four months of traveling around Mexico's southern reaches, I'd heard plenty of mixed reviews from fellow travelers. Some detested the megalopolis that's home to 22 million or so people (a population that rivals that of Mumbai), while others couldn't get enough of the place and had returned several times.
I'm now convinced that the difference between loving and hating Mexico's frenetic capital lies in managing to carve out a personal corner in this giant city. Knowing locals helps immensely, and so does finding a great place to call home — like I did at boutique hotel Las Alcobas in the well-located and relatively calm neighborhood of Polanco.
Las Alcobas, a newly minted member of Starwood's Luxury Collection, provides an escape from the bustling downtown area the moment you set foot on Presidente Masaryk, the area's main drag, newly revamped with appealing landscaping and broad sidewalks. Inside the seven-story property, a fountain trickles peacefully in the elevator area and a butler is on hand with a welcome drink — mine was mango juice with vanilla — the moment you enter your room. This is also the time to make a selection from the hotel's signature-soap menu (amaranth, milk and honey is a luxurious choice) and to call on the mayordomo — that's "butler" in Spanish — to draw a bath with your choice of salts, assuming your room includes a Jacuzzi tub, like most do. Don't forget to grab some complimentary Mexican sweets from the minibar for your relaxing soak; it's just the beginning of all the good chowing you'll do inside Las Alcobas and in the surrounding area.
The Rooms: Each of the hotel's 35 rooms is decorated in a soothing neutral palette with rosewood furniture custom-designed by design firm Yabu Pushelberg. Spacious bathrooms are done in floor-to-ceiling marble and offer all-natural bath products made by Mexican company Manos Que Curan; most feature both a whirlpool bathtub and a shower with three different spray options. Lighting themes ("serenity" or "romance"), thermostats and window shades are centrally controlled from the telephone console, and each room offers a large desk with convenient power outlets. For travelers like me who are intent on sampling the local grub, there''s a complimentary selection of Mexican candy, snacks and soft drinks.
The Look: Canvases by Mexican artist Roberto Cortázar adorn the lobby and reception area (and suites), along with large displays of fresh flowers. A dramatic spiral staircase done in gleaming wood anchors the elevator area in front of the fountain. The former residential building has rounded corner windows, which guests can enjoy in the Anatol restaurant on the ground floor, the second-floor breakfast room (where a gourmet continental breakfast is included with your stay) and the handful of guest rooms and suites above these.
The Neighborhood: Chichi Polanco is home to some of Mexico City's best fine dining, and it's also well situated for accessing other parts of the city. Two great dining options are right on site: At Anatol, chef Justin Ermini (a Jean Georges alum) uses local ingredients in Italian-inflected shareable plates, like stuffed squash blossoms and burrata flatbread. And at Dulce Patria around the corner, chef Martha Ortiz offers refined versions of her grandmother's Mexican recipes in a beautiful, tranquil setting. There's plenty of other good eating a short trot away, including Dulcinea, just across the street, where creative small plates like amaranth-crusted shrimp tacos and steamed artichoke served with three dressings are standouts. Also within walking distance is the city's most famous restaurant, Pujol, wherechef Enrique Olivera puts a modernist spin on Mexican cooking (be sure to reserve ahead for this one; the concierge is gifted at last-minute reservations, but you never know). Bosques de Chapultepec, the city's vast urban park — home to the famous National Museum of Anthropology and an honest-to-goodness chateau, Chapultepec Castle — is an easy subway ride away, as are the attractions downtown.
Las Alcobas
Presidente Masaryk 390, Mexico, D.F.
lasalcobas.com
Rooms start at $295 per night
Read more Hungry Concierge columns on Food Republic: