Frozen Drinks Are Poised For A Big Comeback. Your Beat-Up Old Blender Is Not.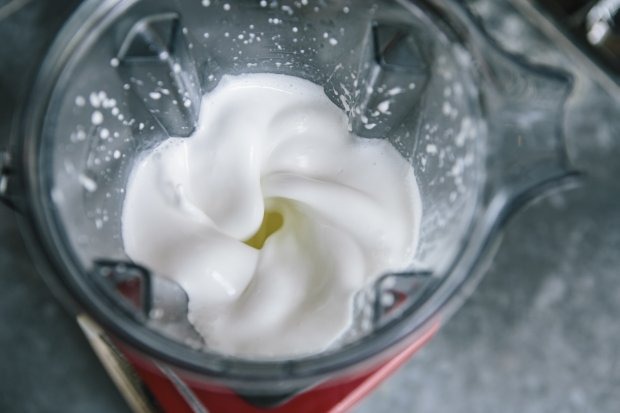 Photos: Alicia J. Rose
We may receive a commission on purchases made from links.
Jeffrey Morgenthaler is Food Republic's contributing cocktail editor and the author of the column Easy Drinking. He currently manages the bars Clyde Common and Pépé Le Moko in Portland, Oregon, and is the author of The Bar Book: Elements of Cocktail Technique.
For the past decade or so, we've been told by the cocktail gestapo that blended drinks are bad. They're not for grown-ups, they're too sweet and they don't belong in the canon of classic cocktails. But what these critics seem to have forgotten about blended drinks is possibly the most important point of all: They're fun. Having spent thousands of hours manning a blender station over the course of my career, I thought I might offer some insight into this polarizing piece of equipment.
The commercial success of the blender dates back as far as 1937, when bandleader Fred Waring hawked the Waring Blendor, a technological marvel that transformed the cocktails of Florida, Puerto Rico and Cuba and eventually came to popularize drinks such as the piña colada and the Hemingway Daiquiri (née the Daiquiri No. 3).
Throughout the 1950s, '60s, '70s, and '80s, the blender ruled supreme, turning out chemically flavored and artificially colored mai tais in Las Vegas and New Orleans, ice cream milkshakes studded with Oreo cookies in Red Robins and T.G.I. Fridays around the country and frozen cauldrons of neon-colored margarita mix and mixto tequila in every dive bar and cheap Mexican restaurant in between.
The cocktail renaissance of the late 1990s and early 2000s, which eschewed (rightly) these imitation ingredients in favor of all things fresh, made the unfortunate mistake of associating the ingredients with the tool. Soon the blender was relegated to a certain type of bar — the kind of bar that was quickly falling out of favor with modern drinkers.
But trends are always cyclical. And fortunately for those of us who love drinks — all types of drinks — the blender is slowly coming back in style. And when done correctly, a blended cocktail can be an epiphany. It just takes the right equipment and the proper technique.
There are three main types of blenders for the blended-drink enthusiast. And in each category, there is one specific model that, in my experience, get the job done better than most:
The Home Model
For the casual at-home bartender and cook, the best bang for the buck comes from our friends at KitchenAid with the KSB1570ER 5-Speed Blender. Powerful enough to chew through ice cubes, vegetables and chunky soups, this model will handle most jobs with ease. Many home blenders offer a variety of blending options and attachments, but this model is simple: A blending cup and five speeds is all you should need. While I wouldn't recommend it for a professional environment, as the motor can't seem to handle putting out a hundred frozen drinks a day, it should last years in a home kitchen. $80; amazon.com
Pros: Inexpensive; will last years in a casual home setting. Simple blending cup and five basic speeds, including pulse.
Cons: Not feasible for a working bar; blade can come detached from blending cup if not coupled correctly, resulting in a large mess.
The Handheld Model 
In recent years, I've become a fan of the way many Japanese and European bartenders have answered the problem of large, noisy blenders in bars: the immersion blender. I simply prepare the drink in a large plastic cup, and blend until smooth with my Bamix Professional Hand Mixer. It's quiet enough for my small, intimate cocktail bar, but powerful enough to handle 50 blended ice cream grasshoppers every night. This tool will last a lifetime, and the price tag reflects that: $199.95, amazon.com
Pros: Very quiet, yet extremely powerful. Recommended by professionals for dependability. Very portable.
Cons: Can be difficult to clean, as the wand does not detach from the body. Not viable for making more than one drink at a time.
The Professional Model
In a professional environment, I have yet to find a blender that I rely on more every day than the Vita-Mix 5200 Series blender. This two-horsepower monster will chew through pretty much everything you can throw at it, and will do so a hundred times a day for life. Our restaurant uses it for everything from grinding nuts to making perfectly pureed soups and sauces. I make all manner of drinks in mine, from prepping herb syrups to blending the final drink. $499, amazon.com
Pros: Powerful. Will last a lifetime.
Cons: Expensive. Loud. No pulse feature.
---
Once you've selected your equipment, there are a few cardinal rules to mind when making blended drinks. The most important rule is that the extreme coldness of blended drinks will hamper your ability to taste said drink. So it's important to use a little more sugar than normally called for, to increase the presence of the cocktail on the mid-palate. I start by doubling the amount of sugar called for in a recipe, as a rule.
Your ice selection is equally important. In order to achieve the perfect folds in the blender that are the hallmark of a perfectly blended drink, you need to blend with crushed ice rather than cubed ice. It's better for the longevity of the blender and makes fine-tuning a simple task while the machine is running.
I know that this weekend I'll be reaching for some fresh strawberries and throwing together a batch of strawberry margaritas for friends at home. And I know one other, much more important secret: Nobody has ever not broken into a huge smile when I've handed them a blended drink. Think about it.
Read more Easy Drinking columns on Food Republic: