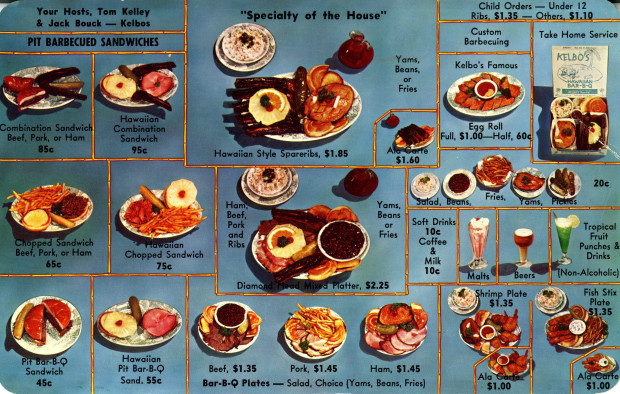 What can a menu tell you? How much your meal costs, whether or not substitutions are allowed, the day's specials — those are all fair bets.
But at the upcoming Los Angeles exhibit "To Live and Dine in L.A.," 9,000 menus dating as far back as the 1850s will tell you more. Much, much more. Besides ramping up his new eco-conscious chain Loco'l and making ice cream with Portland's Salt & Straw, Roy Choi has been busy for over a year helping University of Southern California professor Josh Kun, who is also the author of a soon-to-be-released book that shares the name of the exhibit, compile these precious historic pieces.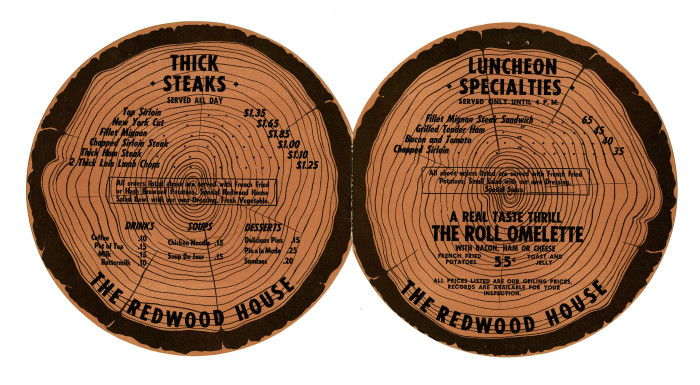 Sponsored by the Library Foundation of Los Angeles and the Los Angeles Public Library, the menus showcase the evolution of the city of Los Angeles through the lens of the dining scene. Politics, culture, economics, race, class and taste are all on display. Items exhibited include menus from legendary spots like Kelbo's, Paris Inn, Romanoff's, Golden Pagoda and the Redwood House. Food justice is also touched upon in some of the older menus, in which racially discriminating propaganda is published. There's even a menu from a Southern-style restaurant circa World War II that features anti-Japanese propaganda right above the appetizers section.
The exhibit — free to the public — opens Saturday, June 13, at the Central Library in Los Angeles and will remain open until November 13. A panel discussion about the exhibit with Kun and chefs Ricardo Jordan Diaz, Cynthia Hawkins and Joachim Splichal will be held on Sunday, June 14. Kun's book will also be released on the opening day of the exhibit.
More about Roy Choi on Food Republic: