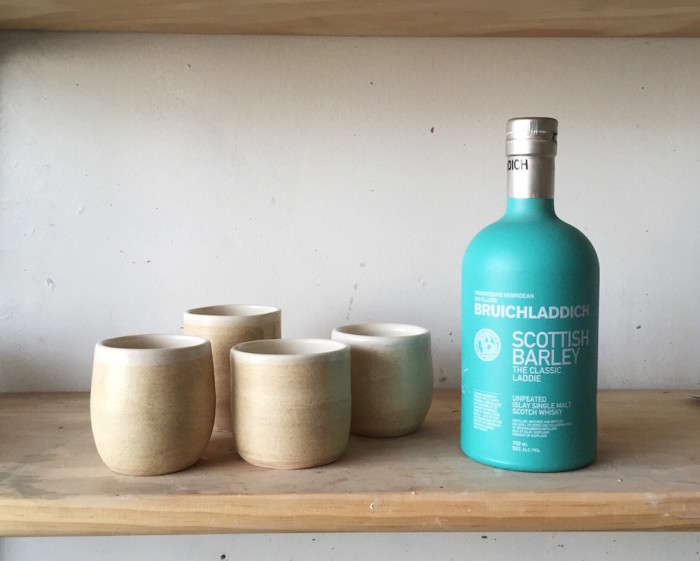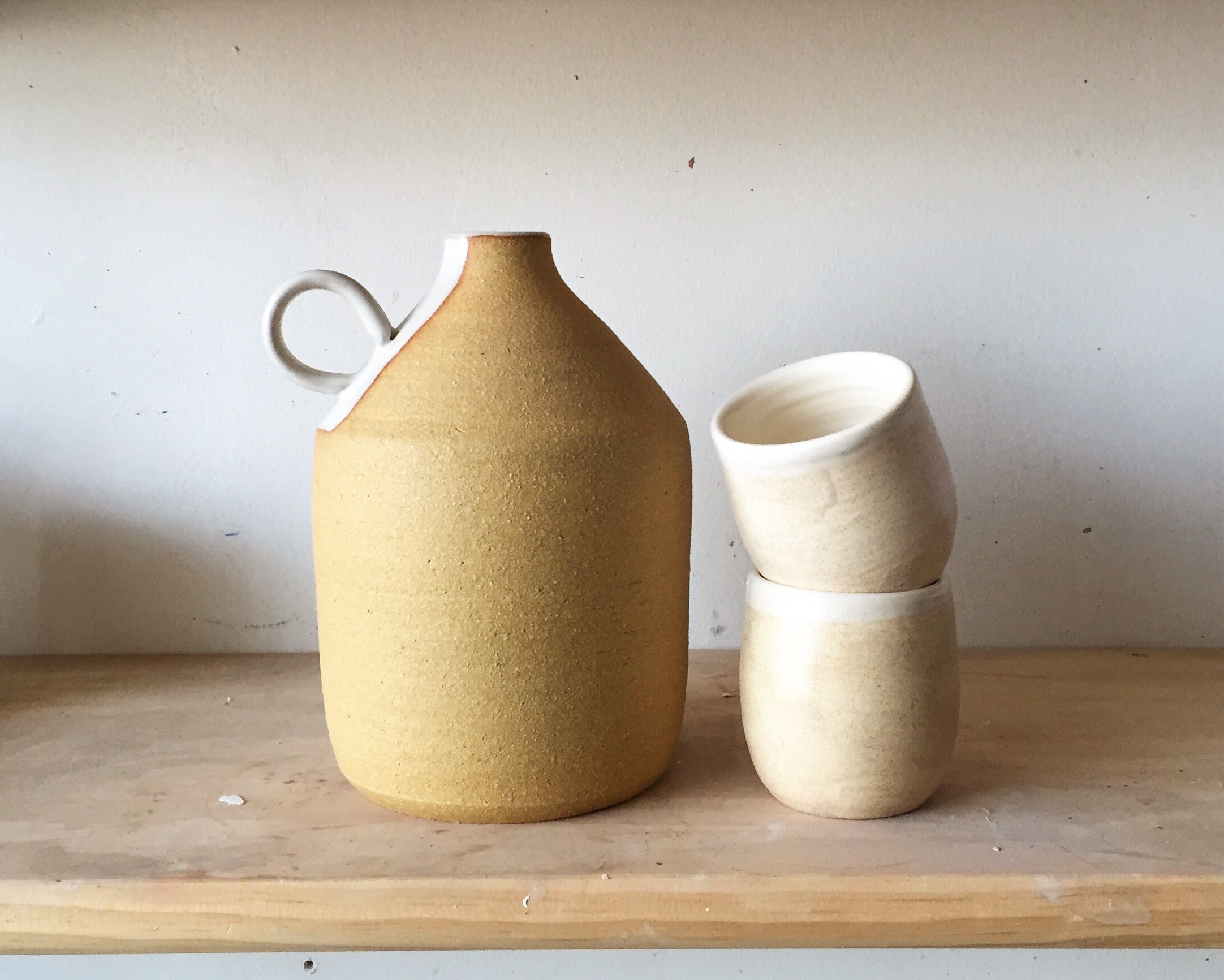 Last summer, Brooklyn artist Helen Christgau Levi embarked on a two-month journey. Along with her mutt, Billy, the photographer and ceramicist drove from New York to New Mexico with one mission in mind: visit the factories churning out the glazes and clays she uses for her ceramics, a mix of classy porcelain colanders, ink-spot mugs and whimsical pineapple salt-and-pepper shakers. Along the way Levi snagged raw clay samples straight from Michigan, Ohio and Colorado soils and visited the studios of fellow potters to examine the subtle regional differences of their creations firsthand. "I've always wanted to take a cross-country drive, and learning about the materials I use to make my work was a perfect way to punctuate the trip," she says.
Soon after this illuminating journey, Levi ventured to Islay, Scotland's dreamy, mossy island best known for its array of quality peaty scotches. One such top-notch single malt producer there is Bruichladdich, and in collaboration with its forward-thinking master distiller, Jim McEwan, Levi set out to make a collection of earthy vessels that encapsulates the brand's ethos. "What really stood out to me was the extreme care that went into making their whisky. Every step of the process matters," she says. Bruichladdich transforms the land's abundant barley into scotch using vintage 19th-century equipment, and Levi, buoyed by all her recent travels, captured this devotion to tradition and detail in her sophisticated, neutral-hued tumblers, voluptuous water bottles and quaichs (that's a now little-seen two-handled bowl that was used to slurp up whisky in the 17th century).
"I am definitely inspired by the different landscapes that I visited, which may be present in the shapes or their surface texture and tone," Levi says. "I was influenced by the contrast of the American Southwest desert and the lush mountains and foggy beaches of Islay."
The handcrafted pieces, all refined upgrades from everyday glassware, make scotch-sipping an even more civilized ritual. Find them through the Brooklyn shop the Primary Essentials.
More design collaborations on Food Republic: