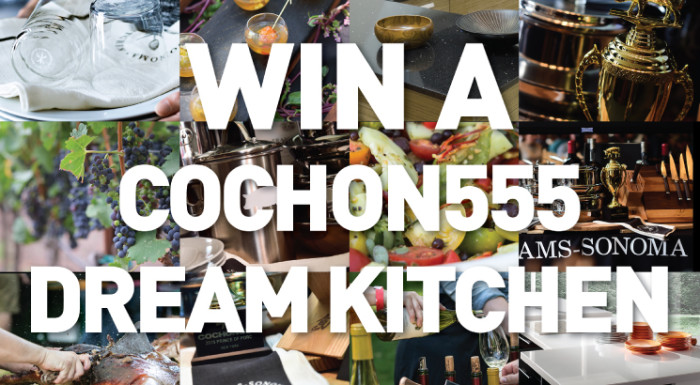 Your dream kitchen might be just one click away, courtesy of Cochon 555. As part of its U.S. tour, the cooking competition is partnering with Food Republic — along with Williams-Sonoma, Wilsonart, Chefs Feed and Shun Cutlery — to give away over $14,000 worth of culinary prizes. Included in this exclusive package are a resurfaced kitchen, Open Kitchen cookware and a trip to Napa Valley.
Individuals can enter the contest (and find out more information) by visiting the official website. All that's needed for a chance to win is a name, email address, zip code and state. It's that easy! The contest is live now through June 31.
Cochon 555 is the country's most talked-about culinary competition. Each city hosts an epic three-day experience showcasing the best bites from emerging chefs behind today's good-food movement. Together with notable winemakers, brewers, distillers, and craft-food makers, Cochon 555 delivers the most authentic culinary experience filled with hyper-local chefs cooking locally raised heritage pigs. If you love action-packed roller coasters of flavor, delicious food, and bumper-to-bumper heritage-pig goodness, clear your weekend calendar: The Cochon U.S. Tour is coming to town.