Upcoming Events: New Orleans Wine & Food, Comicpalooza, Unlock The States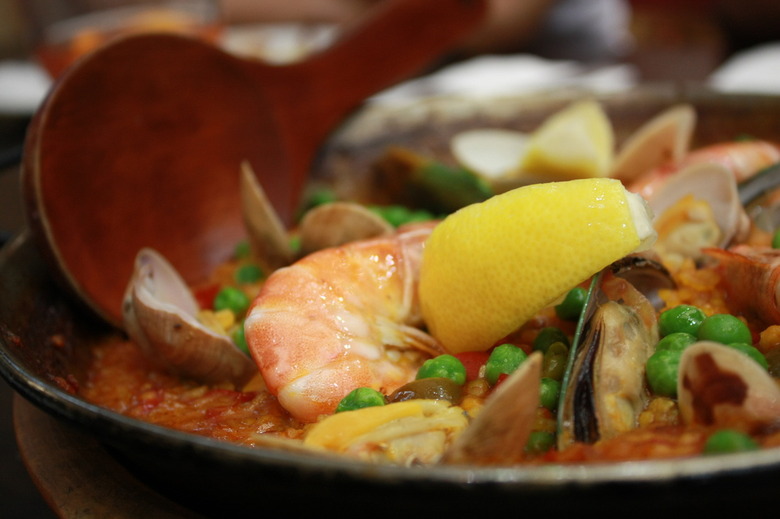 If you're not looking for traditional Memorial Day  fare, we've rounded up some alternative options for the three-day weekend. Get food and drink deals while in your Iron Man costume in Houston, for example, or shop for groceries with New Orleans chefs. If you've ever wondered what America tastes like in terms of cocktails, head to Houston's Spare Key, where 51 drinks will represent each of the states and D.C. Here's a look at some upcoming food and drink events around the country.
This Weekend:
New Orleans Wine & Food Experience New Orleans, LAMay 20-24
Although the citywide wine dinners have sold out, you can still snag tickets to some of NOWFE's seminars this weekend. Local chefs spill the beans on champagne, optimizing your grocery run and historic Creole cuisine. You can even watch Liz Williams of the Southern Food and Beverage Museum turn green beans into a cup of coffee or go fishing with La Petite Grocery's Justin Devillier, a James Beard Award nominee. Seminar tickets range from $57 to $100. Food and wine tastings from 75 New Orleans chefs will coincide with the Louisiana Seafood Cook-Off on Friday and Saturday.
Comicpalooza Houston, TXMay 22-25
Geek out and pig out in costume to get the best deals. Restaurants around town are offering specials to those dressed up or with a Comicpalooza badge. Deals include $5 margaritas and $2 beers at El Big Bad, free dessert with a entrée purchase at Glass Wall (for heroes only!), and all-day happy hour at Prohibition Supperclub + Bar.
Possibly the best way to learn the history of our country.
Spare Key's "Unlock the States" Kickoff PartyHouston, TXMay 24
Spare Key owner Chris Frankel has been to all 50 states in the country, according to the Houston Press. Consisting of 51 drinks to represent each of the states and D.C., the cocktail menu draws inspiration from vintage recipes as well as Frankel's travels. Partygoers can get a passport-type punch card to keep track of their own traveling while at the bar. The menu will be revealed on Sunday at the party, but a Facebook page confirms that the classic margarita will be Texas's entry. The first person to finish all 51 drinks before fall sets in gets to create a custom cocktail with the Spare Key crew that will reside on its menu for the rest of the year. Speed isn't everything: All other finishers win a cocktail recipe book of the 51 state drinks.
Ben Watts Book LaunchNew York, NYMay 25
The Surf Lodge and NYCult host the launch of Montauk Dreaming, photographer Ben Watts's new book highlighting the Hamptons' version of the surfer life. Tove Lo and Halsey, along with DJs Mia Moretti, Rosanna Munter, Elle Dee and more performing live at the launch; the Surf Lodge will also host Mac Demarco, Escort, Steven Rojas and Capital Cities over the weekend.
Upcoming:
San Francisco Green Film FestivalSan Francisco, CAMay 28 – June 3
Join the conversation about all things environmental at the fifth annual Green Film Festival. This year features 60 movies from 26 countries with themes including changing cities, the road to Paris, nature, the future of food, energy and zero waste. Watch everything from a mayor attempting to save one of the world's dirtiest cities in China in The Chinese Mayor to an idealistic Danish farmer struggling to preserve his style of agriculture in Good Things Await.
International Paella & Wine FestivalSan Diego, CAMay 30
While the title of Best Paella in the Cali-Baja Region is up for grabs among global chefs, unlimited wine, beer and paella tastings are up for grabs among the public. Live music and entertainment will also be provided to cap off the festival feel. Tickets range from $20 to $175.