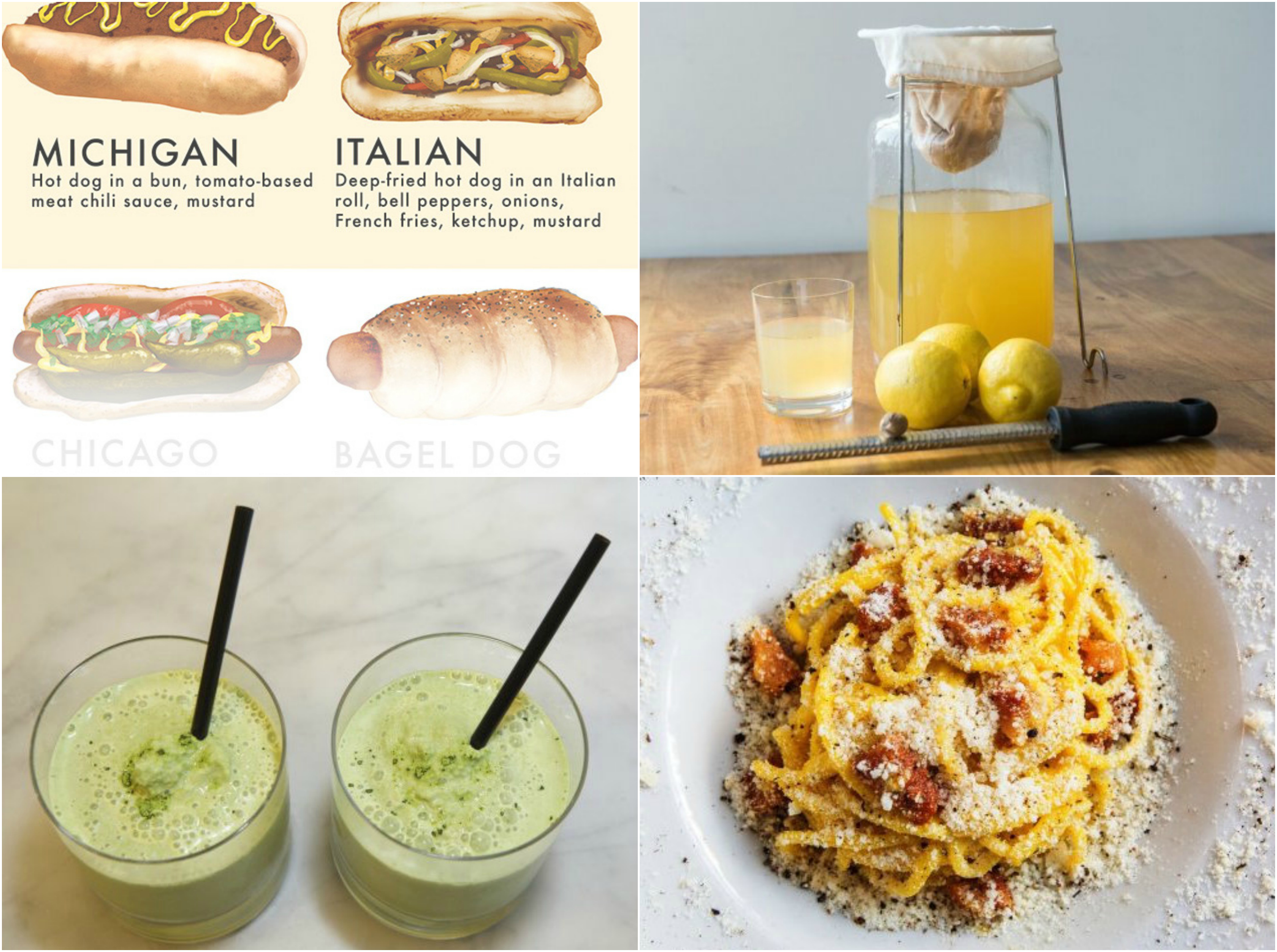 We pride ourselves on being quite the jet-setters here at Food Republic. Just this week, we put together an infographic about hot dogs from all parts of the globe, wrote restaurant guides to Rome, Italy, and Houston, Texas, traveled with Anthony Bourdain to shoot Parts Unknown in Madagascar and heard from chef Leah Cohen about her noodle-oriented trip to Southeast Asia. With today marking the beginning of Memorial Day weekend, we rounded up 25 recipes we're looking forward to making this summer and featured Benjamin Franklin's — yes, you read that right — favorite milk punch recipe. Booze not your thing? We've got you covered with an addictive coconut matcha smoothie recipe. All that and more on this week's hot topics on Food Republic.
1. Awesome hot dogs are made around the world. Here's our ultimate guide to 40.
2. Leah Cohen wrote to us about her trip to Thailand and Vietnam.
3. We took a look at 10 new places to eat really well in Houston, Texas.
4. Here's what it's like to film Anthony Bourdain's Parts Unknown in Madagascar.
5. We found a new favorite fried chicken recipe. It's served with cauliflower puree!
6. You can now buy this cool retro tiki barware, ideal for mixing summer cocktails.
7. Here are 10 places to eat incredibly well in Rome, Italy.
8. We unleashed an addictive coconut matcha smoothie recipe!
9. Here are the 25 recipes you're going to want to make this summer.
10. Benjamin Franklin was a milk-punch aficionado! Here's his recipe.