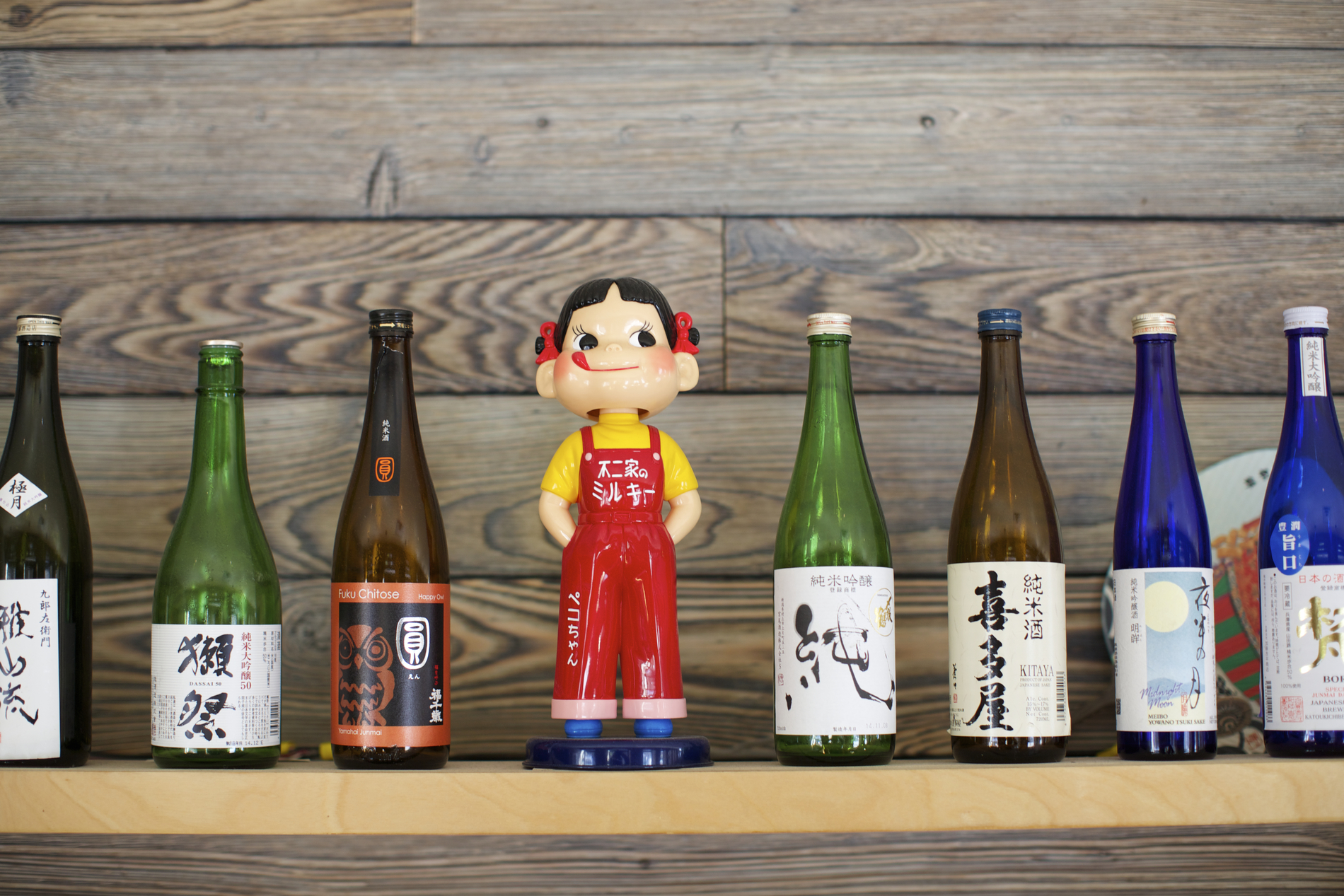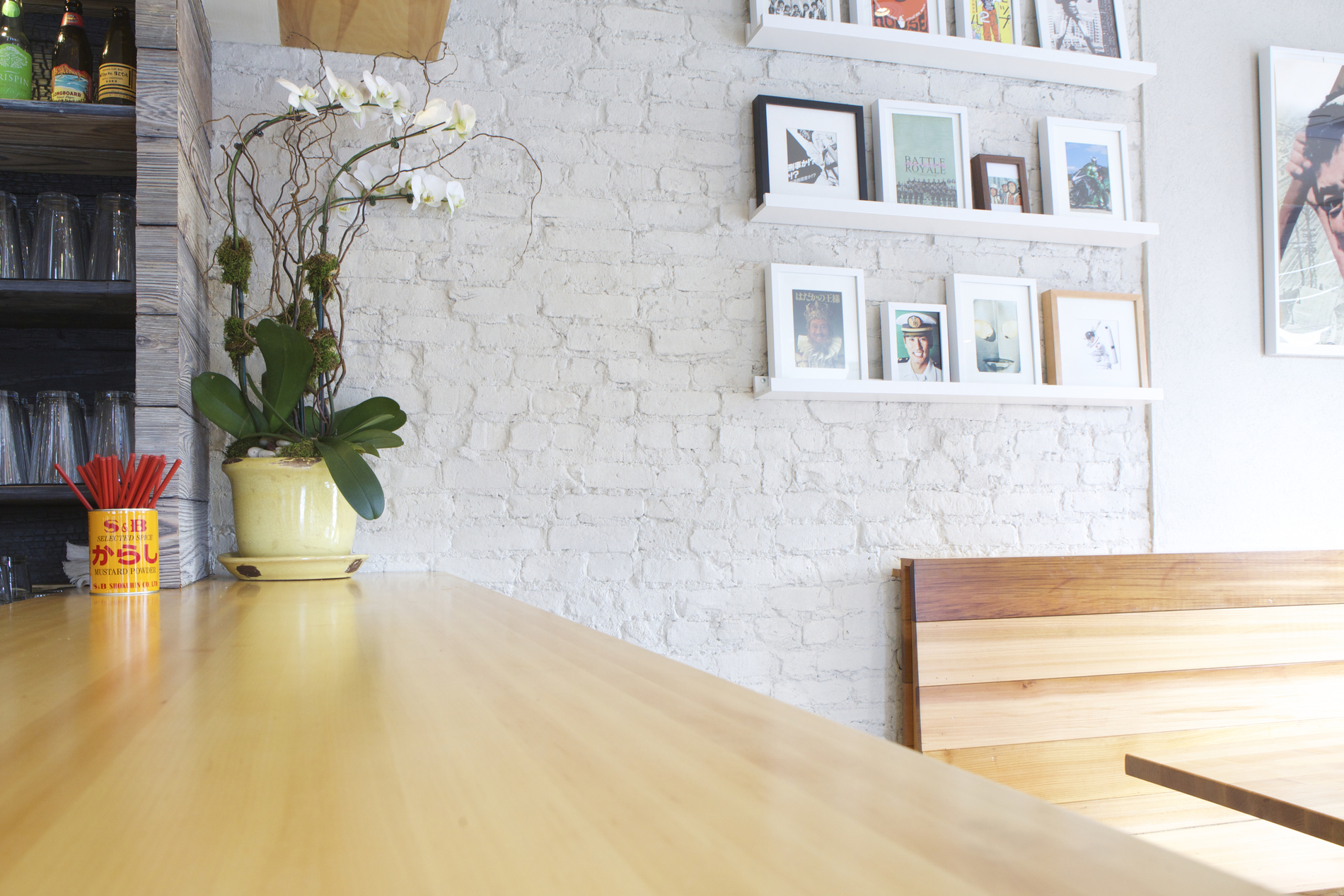 Welcome to Interior Motives, our recurring feature focusing on the design inspiration behind just-opened restaurants, food halls and bars.
Harris Salat had a singular vision for Ganso Yaki, his new Japanese craft-beer bar and grill located in Brooklyn's ever-so-slowly gentrifying downtown: to create a "contemporary Japanese" restaurant inspired by the gado shita ("under the tracks") taverns found in Tokyo's business districts. And that, to the restaurateur and journalist, meant turning the stereotypical Japanese-restaurant experience on its head. "I think about this place as if it were a Tokyo bistro that landed in Brooklyn," says Salat, who also runs nearby Ganso Ramen.
Tokyo is currently flush with smart, ultra-stylish restaurants serving less formalized, down-to-earth food that is equal parts rustic, simple and delicious. That is, restaurants operating outside the American-held cliché of the hushed-toned kaiseki procession, or restrained sushi counter. They're also not selling a rowdy beer-glugging and shochu-shooting izakaya vibe that has become very popular in the States. It's a unique in-between that is smartly articulated on the plate by Salat's chef-partner, Tadashi Ono, a New York City vet who grills whole squid marinated with sweet soy sauce and slowly braises pork belly that is cut with spicy Karashi mustard powder. There's cloud-like tempura done three ways and fermented octopus guts that shout next-level umami. The cooking is meant to match up with sakes, as well as selection of Japanese craft brewers like Koshihikari Echigo and Hitachino Nest.
When thinking about the design for the two-month-old space, Salat wanted to capture the contemporary Japanese-bistro spirit, with nods to the past. Much of the space is lined with ancient-looking burnt cedar called yakisugi, and throughout you'll find various tokens of Japan in the '60s, a time of great artistic and youth movements important to the owners. That required a quick trip to Japan to scour flea markets and junk stores. Here Salat talks about his design process:
The restaurant is located in what was formerly an old, decaying diner. What was that like?
We started to find things. We didn't know that there was a terrazzo floor, because the former owners had covered it up. Terrazzo is a way of pouring concrete and stone and polishing it. I must come from Italy originally. So the whole floor of this diner was terrazzo, and when we took it over we began to chip away at the tile and realized that this floor had been buried under here, and it was so beautiful.
How old was the diner?
The diner's landlord is 87. His name is Steve, and the original diner was called Steve's and dates back to the late '60s. When Steve left the diner business in the mid-'90s, whoever took it over christened it the Oceanview diner. And it was famous for being one thing: a horrible diner.
The build-out took a lot longer than we expected — about a year to get there. We had a lot of challenges. Things just had to be fixed. You know, when you take over a space, it's yours. Whatever the problems are, you have to fix them. So we fixed them.
When you walk into Ganso Yaki, the wall is filled with these classic movie posters. Where did those come from?
I went to Japan for three days back in March. I have a lot of friends in Japan, and one of my friends met me and took me to this old neighborhood called Kanda. It's famous for used books and all these great stores. So I just went down into those places like a bat out of hell, just looking for stuff, and I was trying to dig up something that I thought was fun and evoked some of the ideas and sensibility that Tadashi and I have.
So this trip in March, did you, like, buy an extra suitcase?
Yeah, that's exactly right. Like I found that poster on the trip. I love all of these crazy Japanese superheroes from the '60s, and I found some great Ultraman and Kamen Rider pictures. I went to this great rock and roll shop. In Japan, if you go to a rock concert, they produce a pamphlet for the fans, so I found all these great pamphlets. And then the funny thing is, there's a connection to the central image on the wall. It's from this yakuza movie. This guy in the picture is a famous actor named Shintaro Katsu. When we put the poster up, Tadashi was like, "That's Shintaro Katsu, I can't believe it," because this guy was an actor, a legend, and an affiliate of the yakuza. For real, you know.
S&B is a company in Japan. We use their mustard powder. In Japan, Karashi mustard is dry mustard with water, and so it's very sharp as a result. Western mustard has vinegar in it, and the Japanese mustard is just mustard and water. It's not bitter; it's kind of just nose-clearing. In the restaurant, we use it to accent something like a braised pork belly. It's very rich. Just a little bit of mustard will cut into that richness so that it's not so one-dimensional. It adds roundness on the palate. So it's a great mustard, and we were wondering what to do with the containers. And I love the color of the cans — they're so old-fashioned.
Yeah, they look like they're from the 1950s.
And you know what? They are. S&B is a really old company, and this design is just really old. So we ordered a whole bunch of mustard, took it out of the cans and stored it downstairs. So if any readers want mustard, they can just come by the restaurant and we'll give them a quart.
Ganso Yaki
515 Atlantic Ave.
Brooklyn, NY 11217
646-927-0303
gansonyc.com