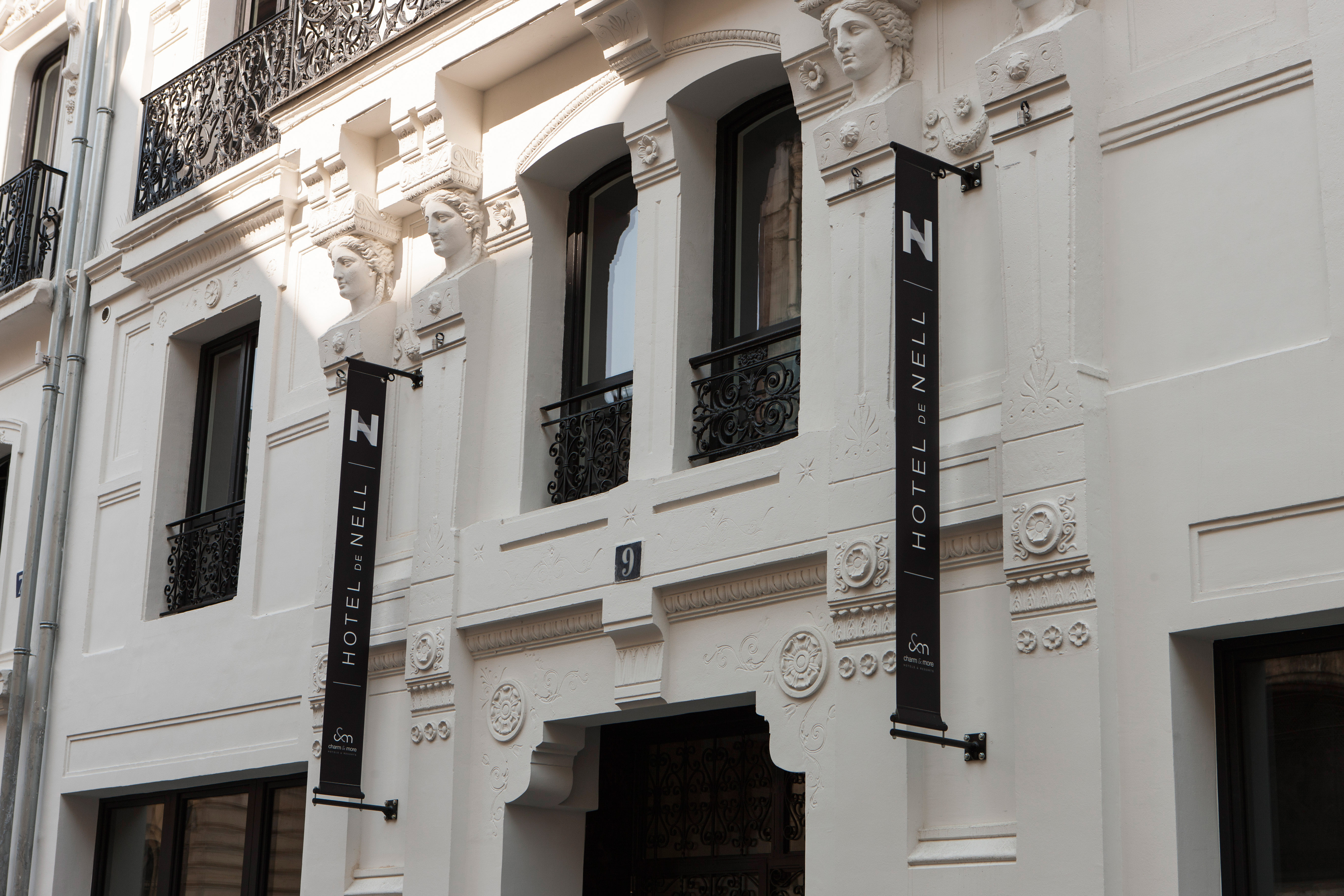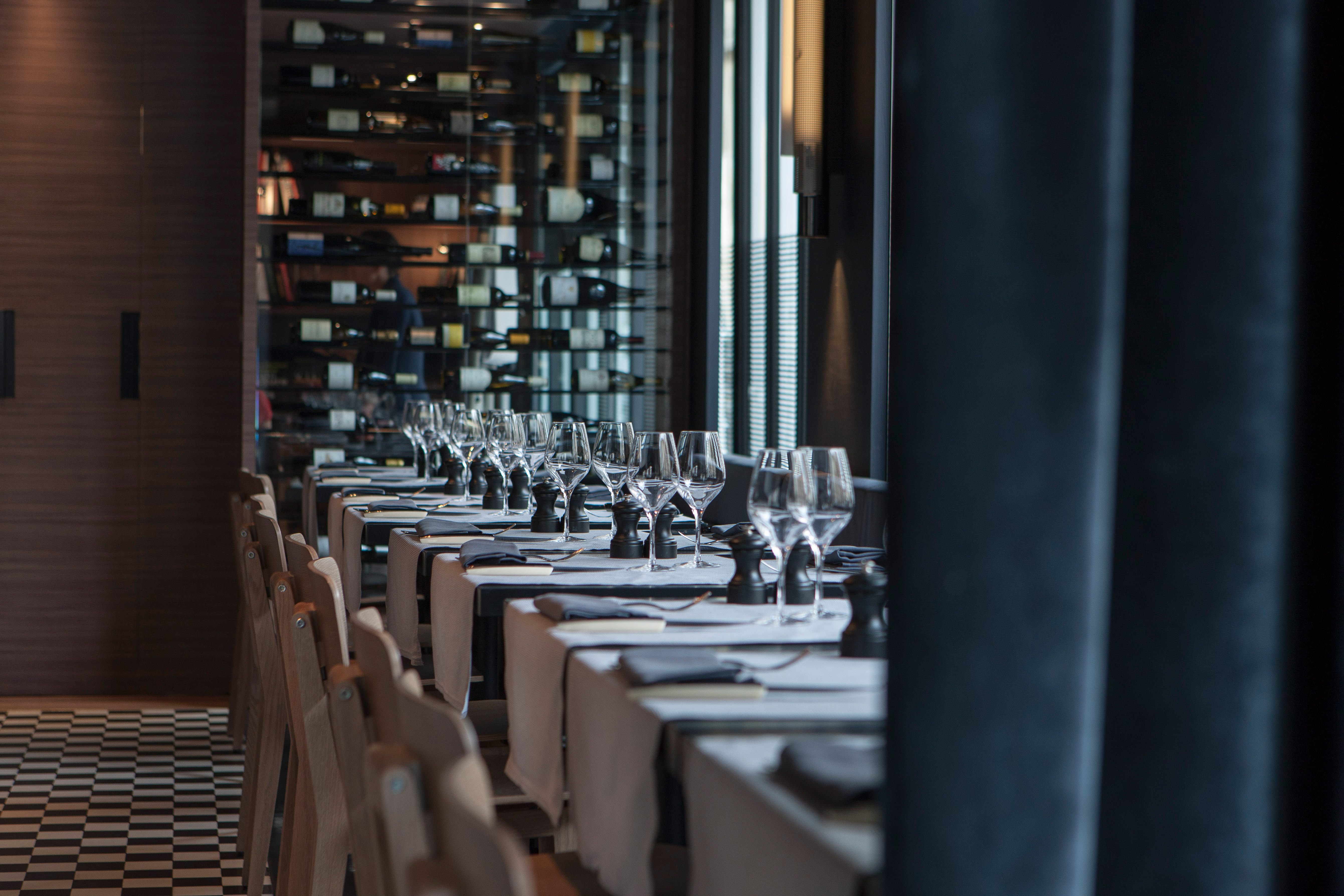 In Hungry Concierge, we travel the world to spot hotels that operate with their guests' food and drink needs squarely in mind — hotels, both big and small, that are located in neighborhoods rich with bar and restaurant options. Because there's nothing worse than having your trip derailed by crummy room service.
Call me crazy, but I prefer to stay in back-street boutique hotels in Paris, rather than grandiose former palaces on tourist-plagued boulevards. There's something so satistfying about emerging through the glass doors of a minimalist lobby onto a quiet street — a mumbled "bonjour" in the direction of a perfectly coiffed desk clerk — then subtly blending in with Parisians on their way to work or to a café. It makes me feel like this extraordinary city is my home away from home, if only for a few days.
That's the feeling I had while staying at Hôtel de Nell, an elegant member of the Design Hotels consortium, located on the practically hidden Rue du Conservatoire in the 9th arrondissement. It's listed as a "bistronomie" hotel, owing to the small restaurant from respected Paris chef Bruno Doucet, La Régalade Conservatoire, all sharp edges and elevated classic-meets-contemporary French cooking. But Hôtel de Nell offers far more than terrines and Côtes du Rhône.
The lobby resembles the set of a luxury furniture-catalog shoot, naturally lit in daytime via a glass ceiling; it's an ideal space to read a newspaper or magazine while having a coffee before heading into the urban environs. The staff is helpful and friendly in a restrained, French way.
The Rooms: The 33 rooms are divided into five categories, from a 183-square-foot "classical" room to a suite. I stayed in a nearly 300-square-foot "deluxe," a spacious, artfully designed room with a stunning view of a domed building across the street. (I favored longing looks out the windows to watching TV, but there was the obligatory flat-screen with cable at my disposal.) The toilet was just inside the entrance of the room, making it a short walk from the bathroom past the bed, but such quirks are common in refurbished older buildings; besides, the Japanese-style bath and shower area felt like a mini spa, complete with candle and products from hotel operator Charm and More.
The Look: The design throughout is sleek and artful. Jean-Michel Wilmotte is the architect and designer, and a peek at his résumé reveals imaginings of other bold properties in Paris, Monaco and Rio. At Hôtel de Nell, his firm preserved the character of the neighborhood in the façade, but fashioned the interior out of white marble, glass, dark woods; there's a see-through gas fireplace as a sort of punctuation mark to the decor.
The Neighborhood: It's a rare treat to have an A-list restaurant in your Paris boutique hotel, but even better is the proximity to some stellar of-the-moment spots. Sure, you can visit the famed Café de la Paix near L'Opéra, a few charming streets away, but a 10-minute walk in any direction can yield delicious results. My colleague and I had croissants and coffee with fellow traveler Ludo Lefebvre at the newish hot spot Caffe Stern, with its eclectic design, taxidermy and all, by Philippe Starck. On my last morning, I maneuvered through a few back streets to grab an egg-and-cheese sandwich and coffee from Frenchie to Go, Gregory Marchand's New York-style takeaway just down the street from his popular bistro and wine bar. It's safe to say you could eat and drink exquisitely in and near Hôtel de Nell without ever taking a taxi or the Métro.
Hotel de Nell
9 Rue du Conservatoire, 71009 Paris
33-1-4483-8360
hoteldenell.com
Rates start at approximately $190 U.S.