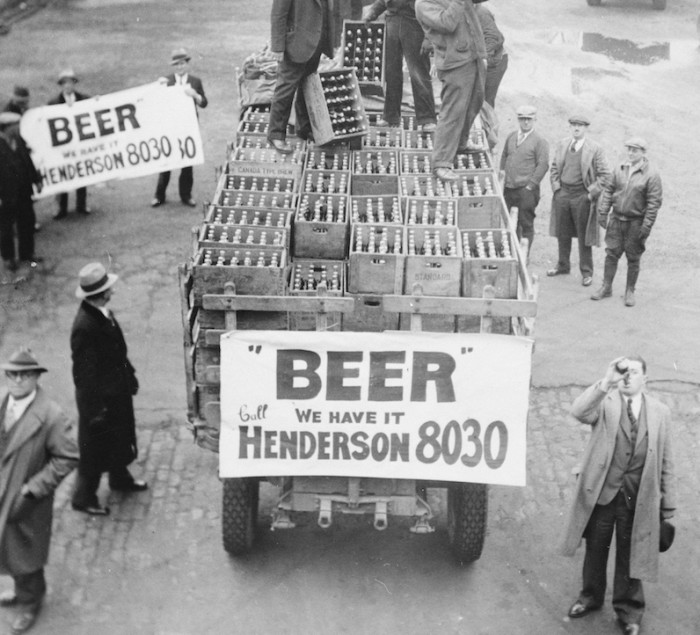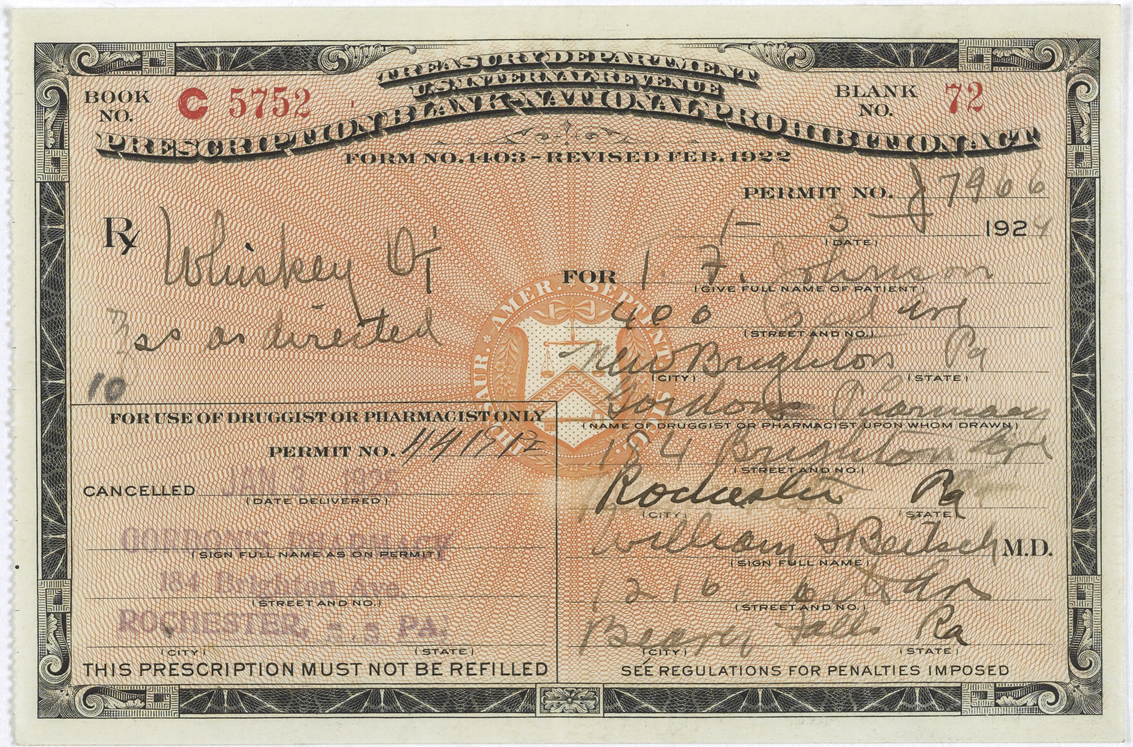 For generations, the wheels of progress in Washington, D.C., have occasionally been greased with alcohol. From cloakroom deals cut over a tumbler of scotch to lobbyists plying their trade while cracking open a bottle of fine wine in one of the capital's iconic steakhouses, spirits have long been a part of America's story. So it's logical that the National Archives Museum, located right off the National Mall, has finally acknowledged the role of good hooch in the nation's history with a new exhibition, "Spirited Republic" (which, come to think of it, would have made a fine name for an offshoot of this very website, but I don't imagine we'd make much progress with that trademark battle now that the government is involved…).
"Spirited Republic" employs nearly 100 National Archives records and artifacts to demonstrate the evolution of the U.S. government's alcohol policy over time, and also to document Americans' views of alcohol through the years. Additionally, the organizers of the exhibit have recruited noted Washington bartender Derek Brown to create a series of ten public presentations in which top spirits writers, bartenders, distillers and thought leaders in the industry will share stories from various eras in the history of the cocktail.
Already named Imbibe Magazine's Bartender of the Year for 2015, Brown has picked up the new honorary title of chief spirits advisor for the Archives. "I thought it would involve getting to crawl into some secret archive cellar deep under the Mall to sample ancient spirits," relates Brown. "But it turns out they don't have one." Brown's new diplomatic status did allow him to invite about 50 participants for the speakers' series and to create a bar crawl of D.C.-area establishments (including Brown's own Mockingbird Hill) serving the historical cocktails that will be mentioned in the presentations.
Brown is excited to put together the panels. "These are people who have inspired me and whose bars I've sat at and learned from. They represent a lot of information and history, and they are happy to share it. We're the only country to have had access to alcohol and then to have banned it outright, so we have a unique history."
Seminar topics include "History of the Cocktail: American Drinking B.C. (Before the Cocktail)," which describes instances of pre-European distillation and the legend that the pilgrims may have stopped at Plymouth Rock because they had run out of beer on the Mayflower. On Saturday, June 13, noted spirits historian Dave Wonderich will regale the audience on "The Birth of the Cocktail," from its first appearance in 1803 in the Farmers Cabinet and its first official definition in 1806 within a piece of political commentary in The Balance and Columbian Repository. Wonderich will be joined by acclaimed mixologists Dale DeGroff and Duane Sylvestre, who will add their own garnishes to the discussion.
Other events will feature screenings of episodes of Ken Burns's documentary series on Prohibition. Proceeds from the seminars will benefit the National Archives and subsidize the Spirited Republic exhibit, which will be on display in the museum's Lawrence F. O'Brien Gallery in Washington, D.C., through January 10, 2016. Brown sums up the exhibit by saying, "It tells the story of the cocktails from the beginning to end, which is the story of us."
Read these Washington, D.C., stories on Food Republic: