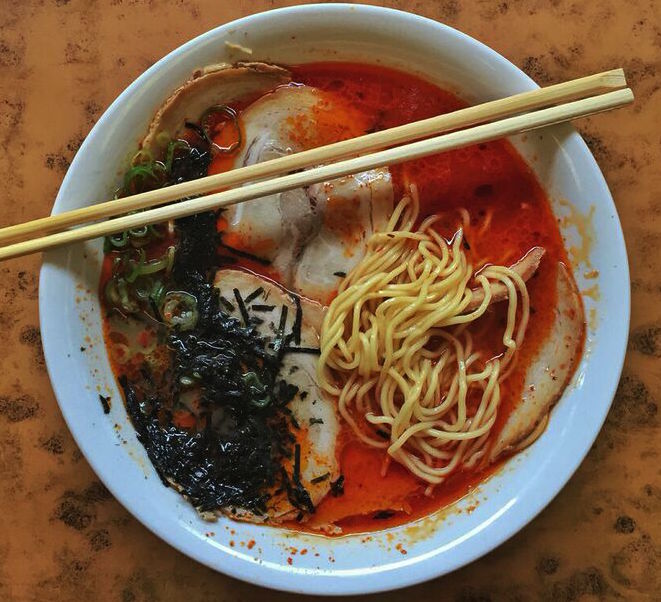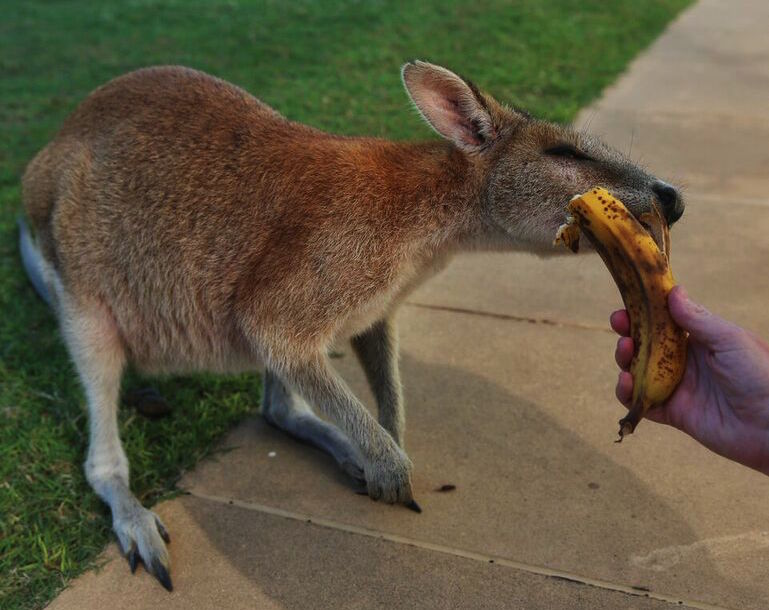 Sam Horine is a New York City-based photographer. He is a contributor to New York magazine, Time Out New York, The Village Voice and Gothamist, and his work has been published by The New York Times, Frieze, Rolling Stone and many others. His Instagram account was recently voted best in NYC by The Village Voice. Fresh off a work trip that brought him all the way (22 hours away) to Queensland's Gold Coast, in eastern Australia. Horine wrote to us to discuss his food and drink experiences. He also featured several of his photos from Down Under on Food Republic's Instagram feed as part of a #FRTakeover.
What were your expectations (food-wise) heading into the trip?
I actually did not have many expectations for what the food would be like. I was hoping that it would be health-forward and inexpensive, but aside from that was open to playing it however it landed. I had heard that there is a pretty decent coffee scene and so was looking forward to getting a few flat whites! While I was there, I learned that hand pies are a big deal, so I had to stop in to a local bakery and try a chunky steak-and-vegetable pie.
What were some of your more memorable meals?
Most days started with a pretty slamming breakfast at my hotel, the QT in Surfers Paradise. They had a pretty big buffet-style setup with lots of fresh juices and made-to-order items. In terms of getting weird, we had some cocktails the last night I was there at a café/bar over in Main Beach — they make a really great margarita, and we had them dip the rim in pop rocks. It was actually quite good, as the margarita was nice and sour, and the candy added just the right amount of sweetness.
What's going on in Australian food in general? Did it seem like food was a big part of the culture there?
Australia is such a big country that it's hard to get the sense of what's really going on. My takeaway was that while there are a bunch of chains and fast-food spots, people lean towards eating healthier. It's a pretty big surfing area — Snapper Beach is home to one of the bigger surf tournaments in the world — so as a rule people seem to be pretty active and to enjoy healthy foods. It seems like food is a big part of the culture. I ate a bunch of vegetarian food, some ramen and a lot of seafood. Overall, I was pretty happy with it all — the cuisine was generally pretty healthy and used lots of fresh local ingredients.
How can people experience Australian food without traveling there? And did you bring anything home with you from your trip?
I'm hesitant to define what Australian food really means — it's such a big place, and my time there was so short. If I had to try and offer up a few suggestions, though, I'd say put avocado on everything — it seemed like Australians really liked avocado! You could also order up a flat white in your local coffee shop. For the uninitiated, a flat white is sort of like a foamier cappuccino with a very velvety texture of dense milk. Lastly, should you find yourself in NYC, pop over to Windsor Terrace and try a hand pie from the fine folks at DUB Pies. I didn't bring much home with me aside from two packages of Tim Tam's — I'm not sure which one to slam first: the original chocolate or the salty caramel.
Read these Australia stories on Food Republic: