Brooklyn photographer Matt Coats has traveled the world several times over while assisting top photographers in the fashion industry. But in the past couple years, he's found his most inspiring subjects in his own backyard. Coats, who once considered himself more of a "rum on the rocks guy," has embarked on an ambitious project: to photograph the fine craft-brewing community of New York City. And boy, are there some fine craft brewers there. He's currently showing his work in the back gallery space at Jimmy's No. 43 in the East Village. Here are some of the photographer's favorite photos, plus an interview at the end.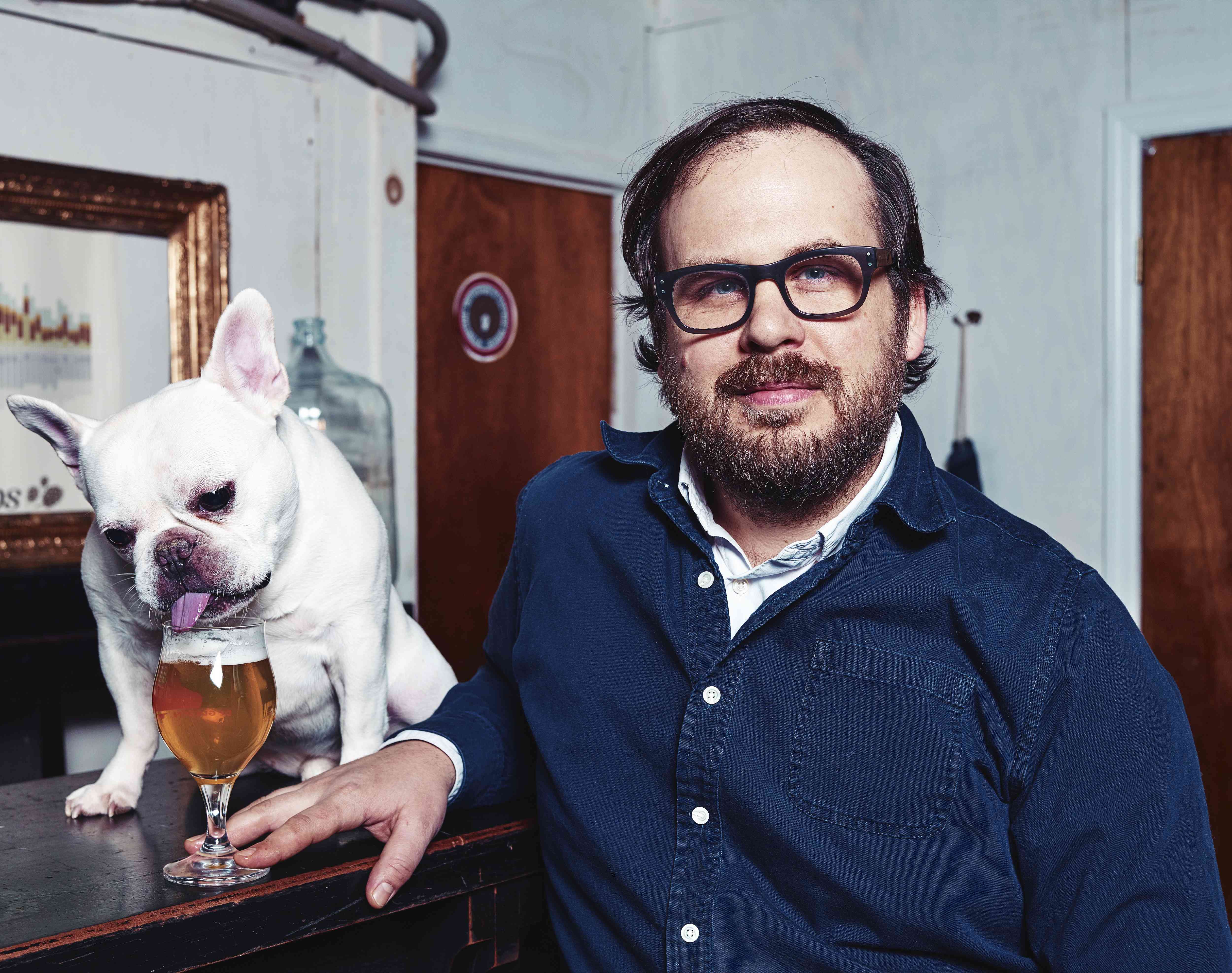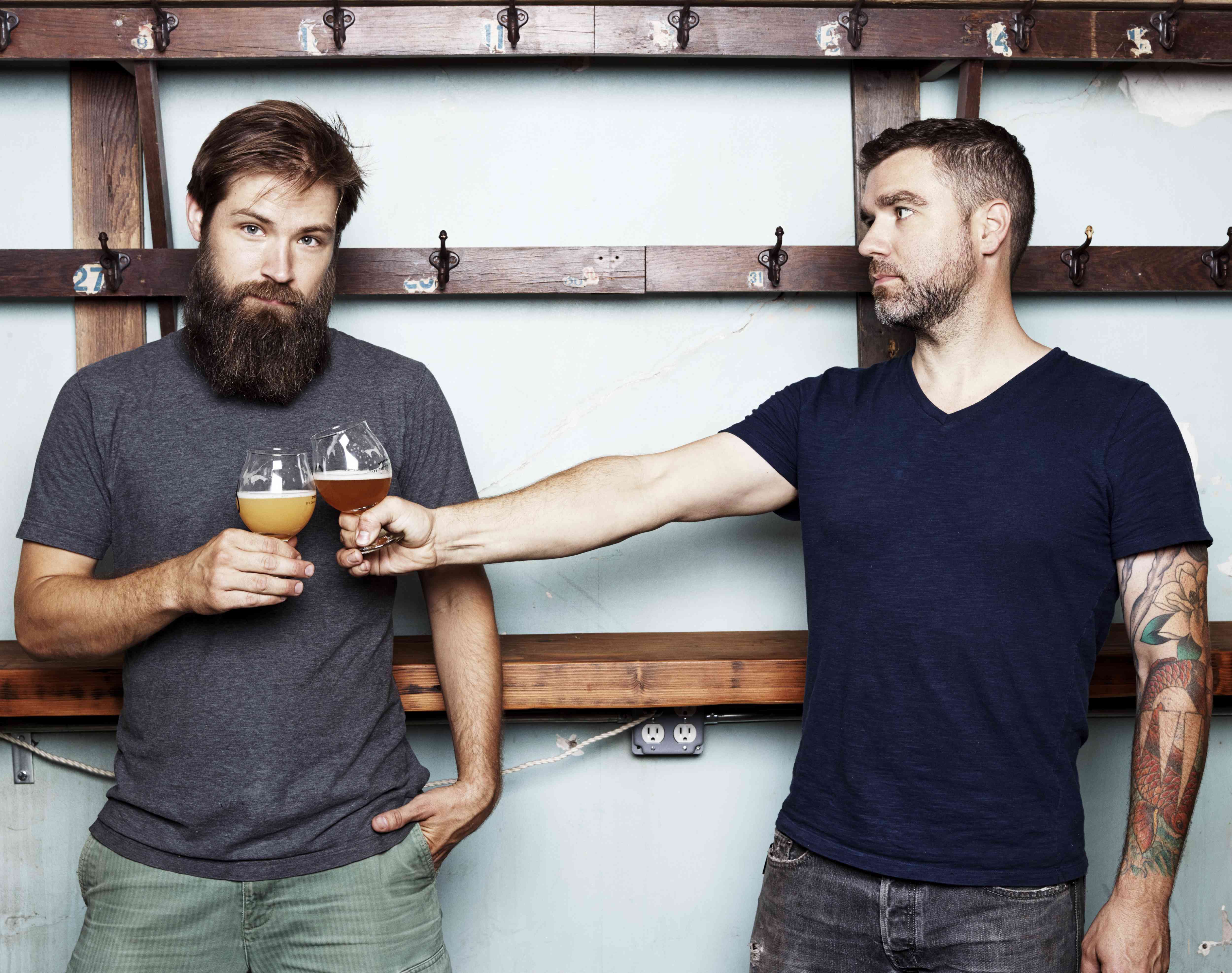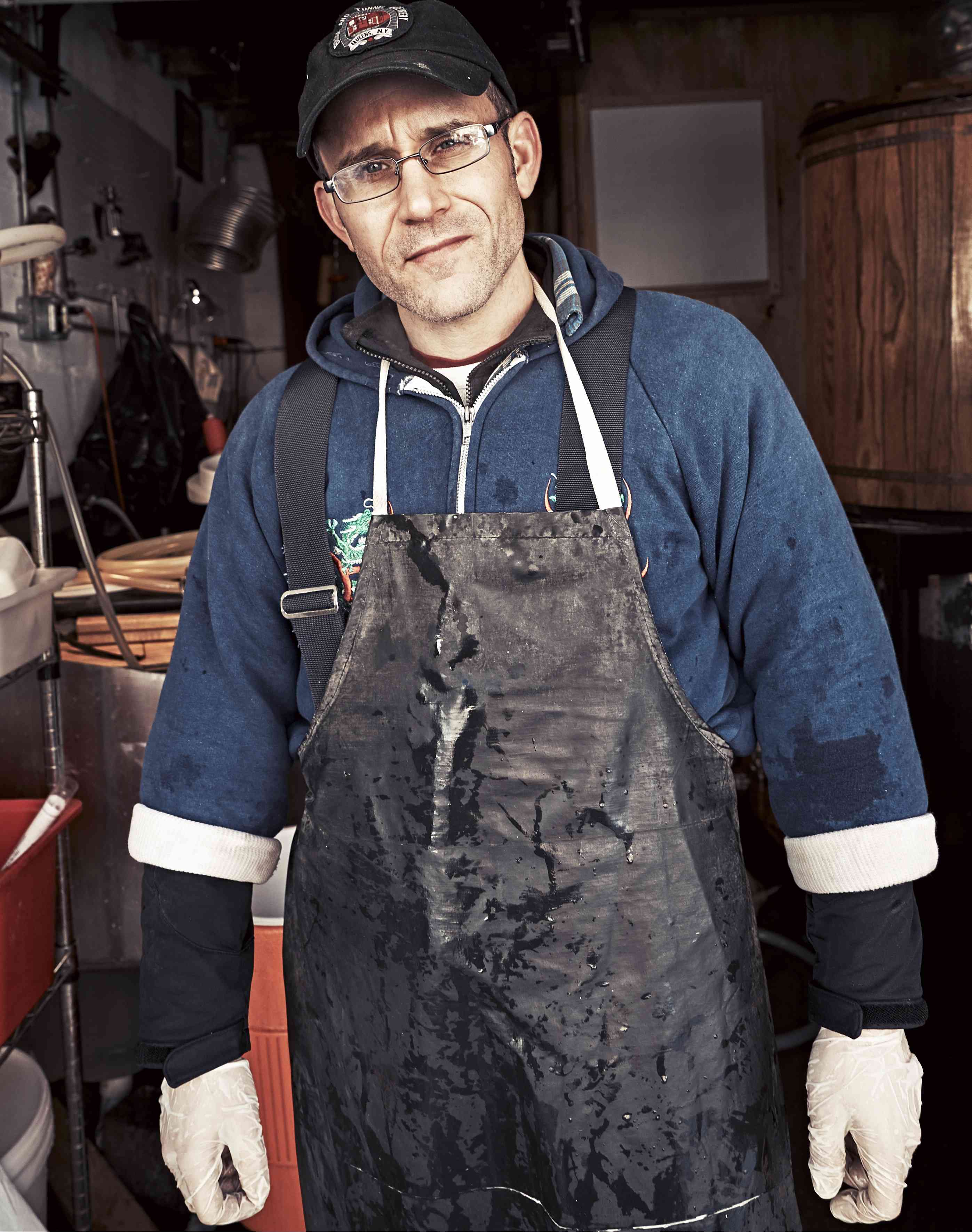 What got you interested in craft beer?
I was living in Greenpoint, Brooklyn, and a craft-beer store (Brouwerij Lane) advertising growler fills was opening up. I went in on their second day and asked them to help me figure out what beers I liked. I became a regular customer and soon learned what I needed to know about beer styles and the intricacies of making beer.
When did you make the connection that craft brewers are interesting subjects to photograph?
I was looking for a project, and I was thinking about what I had easy access to. Ed Raven had just opened up Dirck The Norseman, where my friends Chris and Erik [of Greenpoint Beer & Ale Co.] were brewing, so I figured why not do a portrait of them? The beer scene was always there and accessible, but I didn't really embrace it or get too beer-nerd over it. The photo of Chris and Erik was cool, and I wanted an outlet beyond my Instagram, so I was introduced to Justin Kennedy, beer writer and producer of Beer Sessions and Steal This Beer radio and podcasts. Justin and Jimmy Carbone sent me over to Other Half Brewing to ride along with them and take photos of them as they self-distributed beers. I thought brewing and distributing your own beer was pretty awesome, as it is incredibly demanding work.
How many breweries have you photographed? Is the series ongoing, or do you plan to be done at some point? And will you be showing at Jimmy's for a while?
I think we're up to 12 now. At first it was just seven self-distributed brewers — I did a print show last fall, at Brouwerij Lane. It was fitting to have the show take place where it all began for me. And recently, with the installation at Jimmy's, I went out and photographed the newer breweries that had since popped up, as well as finally getting out to Barrier Brewing Company and shooting those guys as I didn't make it the first time around. I'll keep up the shooting of brewers, probably give myself a week or two a year to shoot whomever has popped up or anyone I just haven't managed to visit yet. As for the duration of the show at Jimmy's, there hasn't been a defined time frame. I really like having the photos hanging there, especially given the history that building has with the home-brewing and craft-brewing communities. It would be really cool to see his room there become sort of a hall of fame for brewers.
Describe the craft-brewer "look."
I don't know that there is a "look," really, but there is definitely a vibe everyone has in common. It's a unique industry, because rather than the fierce competition found in other businesses, there is a lot of respect for each other and collaboration. Everyone is in it to make beer and have a good time doing it. I would half-jokingly ask all of the brewers if they're living the dream and becoming millionaires. While they all agree that they are living a dream, it's a lot of hard work, and nobody is driving a Bentley.
OK, so these shoots are pretty fun, no? Do you sample the product?
The shoots are always super-fun. I really like to engage subjects and just have a conversation while I snap photos. I generally use a lot of lights, which can be intimidating for people who aren't used to it. Most of the time sampling is done, usually before, during, and after, unless I happened to drive that day. A little beer serves as a good prop and helps loosen everyone up.