This Is How You Make Pasta From Scratch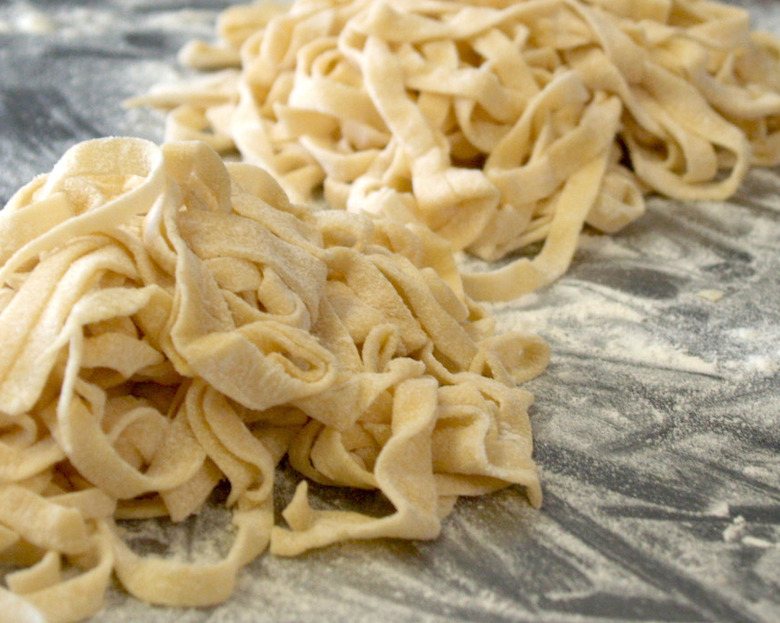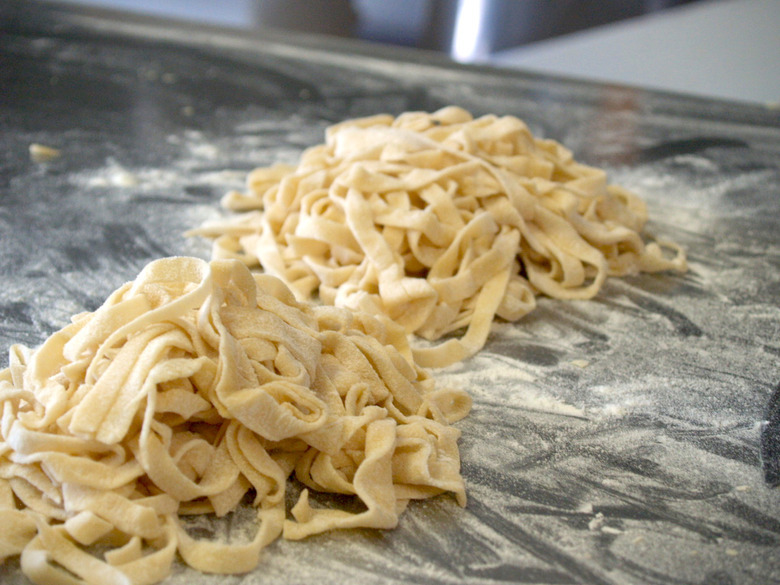 Homemade pasta tends to have a firm, fresh bite and rich, eggy flavor.[/caption]
Ever had fresh pasta? If so, we'll bet you agree with us that its firm, toothsome bites and rich, eggy flavors are pretty much irresistible. It turns out that making fresh pasta at home is not only inexpensive but also quite simple. Fifteen minutes of prep — and two hours total — is all that's needed to master a reliable procedure for homemade noodles.
ChefSteps sent over the video below on how to quickly assemble pasta dough. The recipe was specifically designed to require minimal resting time and ensure consistent rolling results. Some added gluten helps give the pasta just enough body to hold up and not look limp and overcooked. And while high-quality Caputo flour yields the best results, all-purpose flour can also work in a pinch. The process is also one of the more delicate and pretty ones we've come across in our years in the kitchen.
ChefSteps comprises a team of award-winning chefs, filmmakers, scientists, designers and engineers focused on revolutionizing the way people cook by inspiring creativity and encouraging expertise in the kitchen. The site is currently offering a free online class called Cooking Sous Vide: Getting Started, as well as a $10 class called Cooking Sous Vide: Beyond the Basics.
Try making one of these seasonal homemade pastas on Food Republic: