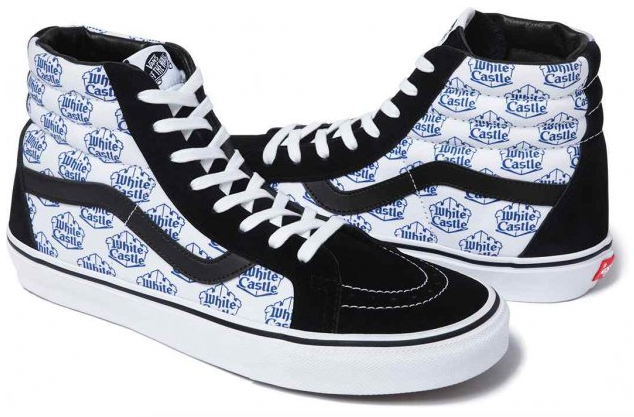 Supreme's latest capsule collection, in collaboration with Vans, has a surprise in store for those who love skateboarding and burgers. So basically everyone who wears Supreme and/or Vans. Nicely done. Those squishy little White Castle sliders you have to be really high to eat, let alone crave, have inspired not just a cult film franchise but a line of shoes!
Related: Tyler Kord Asked Vans To Make A Pair Of Chef Shoes. And They Said Yes.
Printed with White Castle's iconic blue-and-white logo, the line comes in the Sk8 Hi, the authentic and the slip-on models, just in time for prime burger and skateboarding season. They do not, sadly, come with fries, but they really should.
Now available online and in Supreme's NYC, Los Angeles and London locations.
More design collaborations on Food Republic: