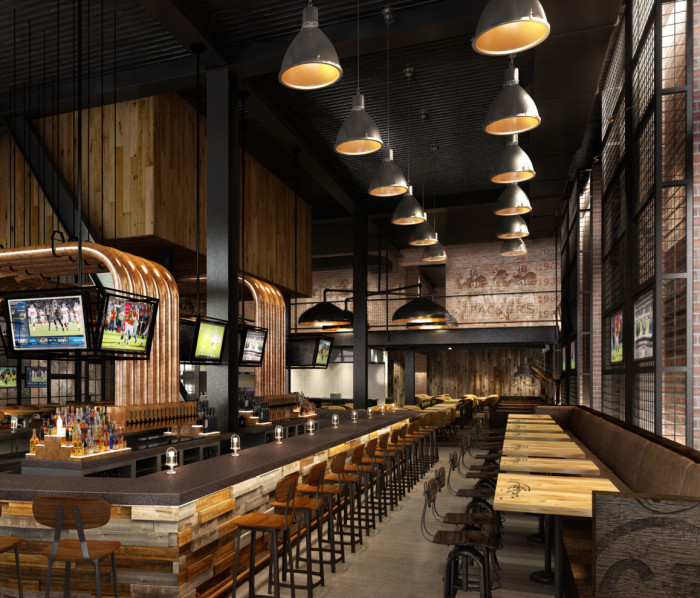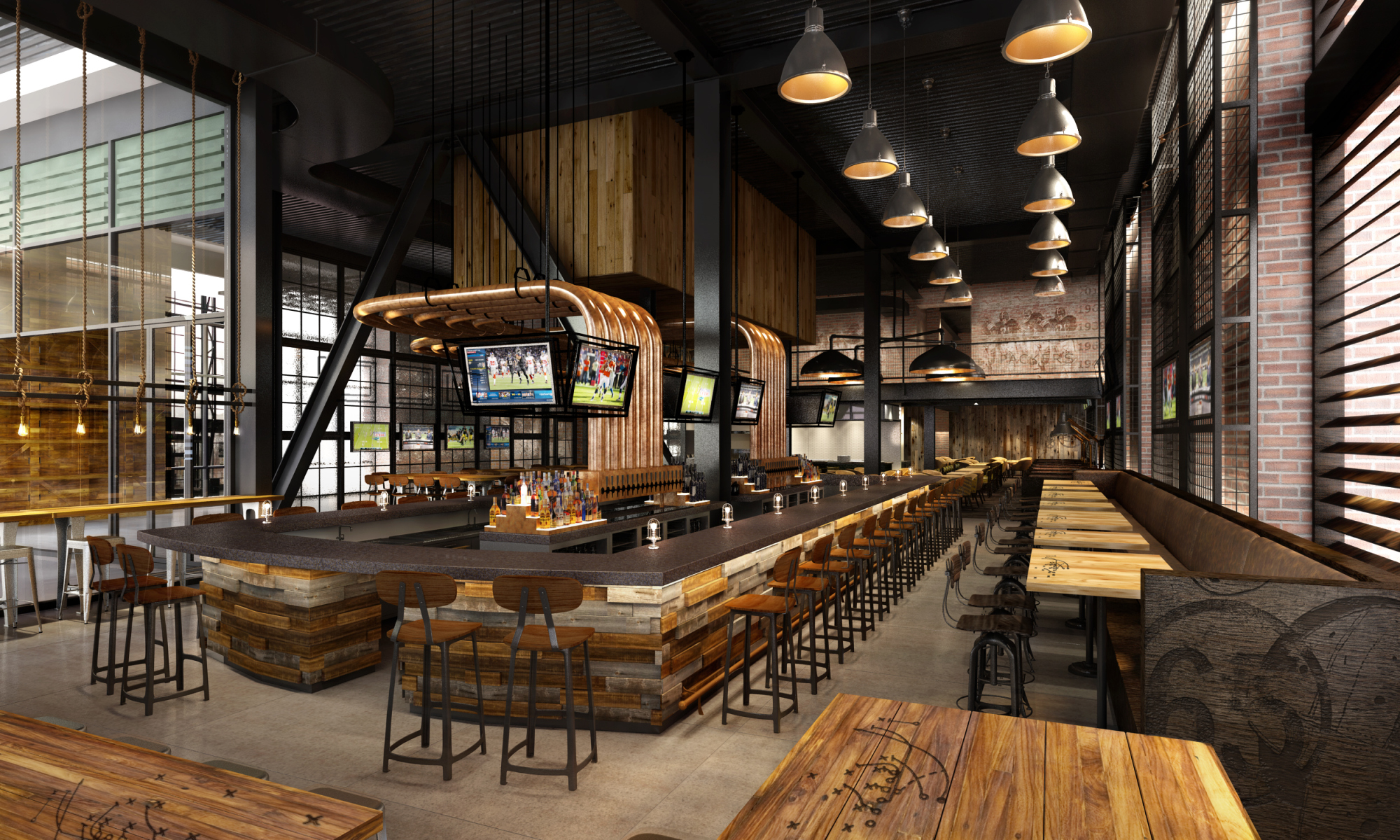 Normally when you think about Wisconsin beers, big names like Miller, Old Milwaukee, Leinenkugel and Point come to mind. The proud cheesehead fans of the Green Bay Packers are working-class folk, so you'd think that they would carry these megabreweries' products in their lunch pails and tailgate coolers. But in a surprising development, the Packers have announced a new addition to the drinking options at iconic Lambeau Field: a genuine gastropub.
Located in the soaring atrium that was added to the stadium during a 2003 renovation, the 1919 Kitchen & Tap will replace Curly's Pub for the 2015 NFL season. Curly's was named after the stadium's namesake, Curly Lambeau, but the new pub doesn't completely abandon the team's history: 1919 was the year that Lambeau founded the Packers organization, and he played for and coached the team for more than three decades.
1919 Kitchen & Tap is decidedly upscale in design and concept, with a combination of rustic and industrial finishes and lots of exposed brick. Think of it as Brett Favre's barn combined with Aaron Rogers's bank vault. An open kitchen promises to prepare updated versions of regional classic dishes, described in the official announcement as "highlighting locally sourced ingredients to ensure the freshest seasonal foods."
While that may sound like PR speak for yet another farm-to-table, recovered-barnwood emporium, 1919 Kitchen & Tap does have a lot of advantages going for it when it comes to the bounty of Wisconsin produce and proteins. If you've ever dug in the dirt in Central Wisconsin, you'll discover soil that looks as dark and rich as Folger's Crystals. Its beef, dairy and vegetables kick off with a big head start.
That being said, there had better be some bangin' cheese curds available to accompany the 80 beer taps planned for the massive bar. The dining space is pretty huge, able to seat 250 Packer patrons inside on the first floor of the atrium plus 100 more on the restaurant's outdoor patio. However, with a seating capacity of more than 80,000 at Lambeau, it'll still be an exclusive ticket. With outdoor temps often hovering around zero, intelligent Packer fans (shut up, they do exist!) will know to bail early from their parking-lot tailgate parties to snag a stool at 1919.
Now if they can just do something about those green-and-yellow camouflage Zubaz pants…
Read these Wisconsin stories on Food Republic: