Check Out This Documentary On Malört, The Spirit That's Proud To Be Undrinkable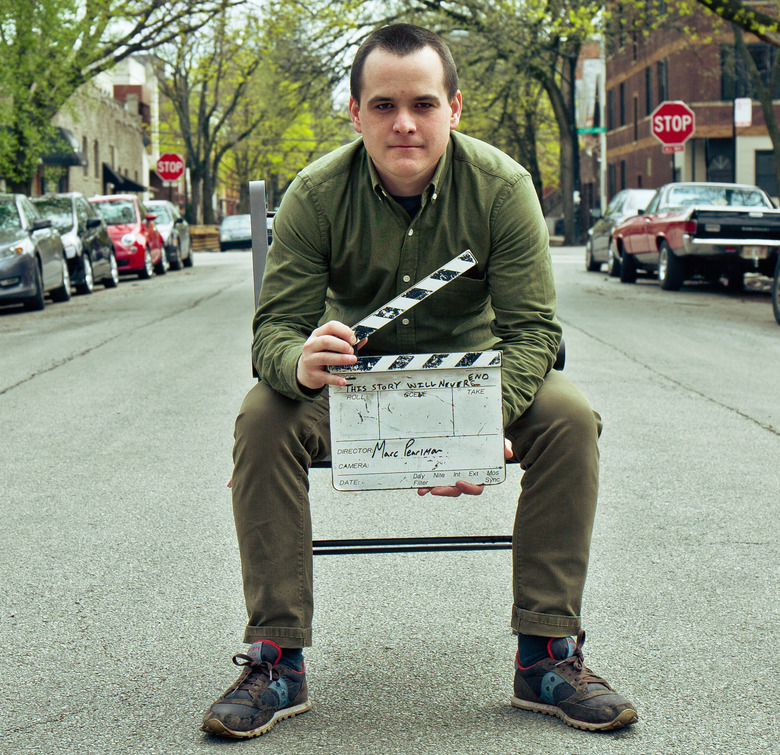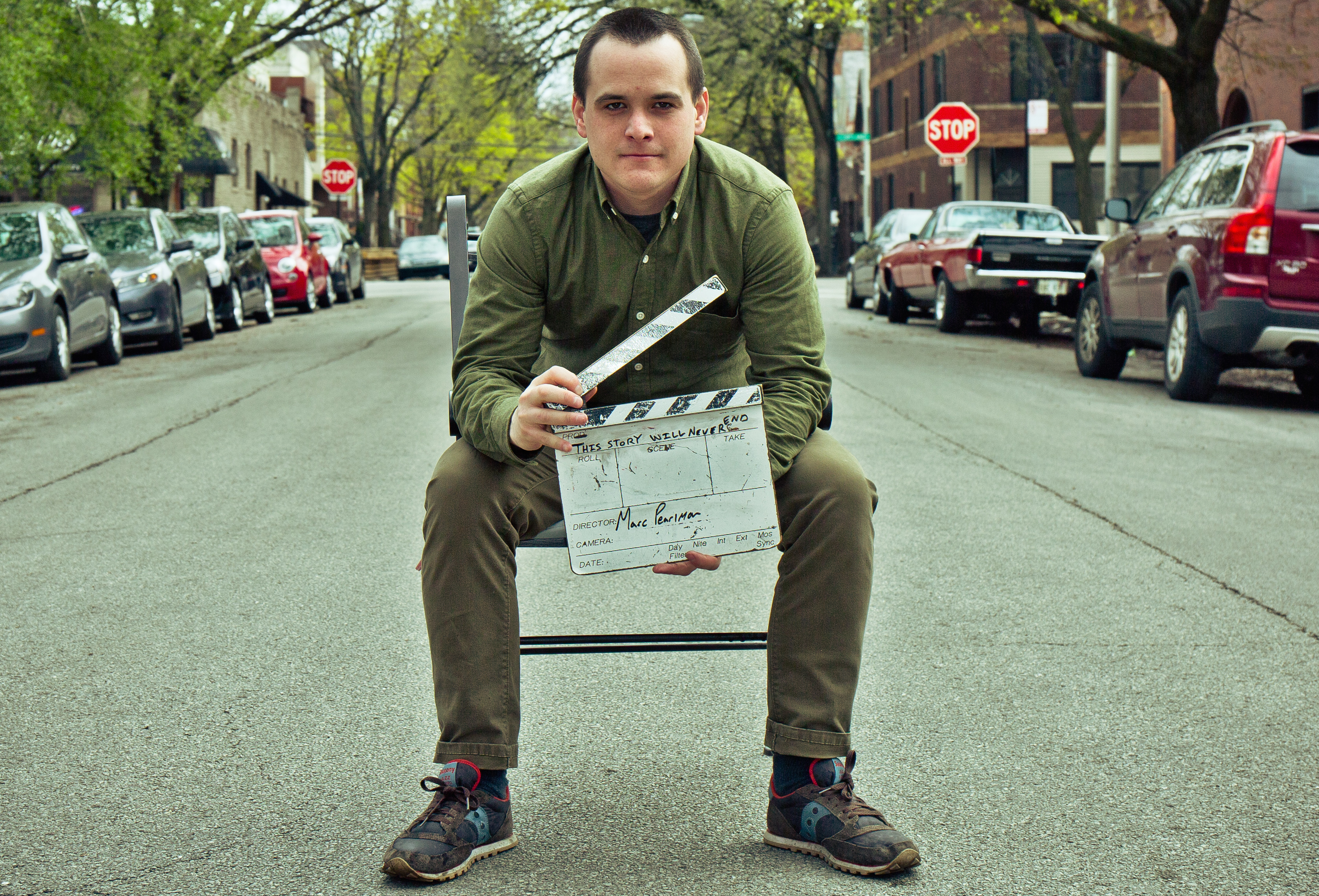 Marc Pearlman covers the fascinating story of Jeppson's Malört in a 17-minute documentary.[/caption]
Welcome to Craft Beer & Spirits Week, when we take a look at some of the passionate producers, bars and people helping make our world a more spirited place.
Filmmaker Marc Pearlman's first Malört experience marked the beginning of a new friendship. He had recently sold his Fender Jagstang to a bartender at the Sovereign in Chicago's Rogers Park, who wanted to honor the trade with a "mystery shot."
"I was like, 'What is this?'" Pearlman recalls. "A regular patted me on the back and said, 'You just drank Chicago's finest sewer water.'" The bar's patrons kept up the joke for five minutes before the bartender finally revealed a bottle of Jeppson's Malört, Chicago's original producer of the wormwood-based Swedish schnapps that has become known as a rite of passage for serious Second City drinkers. Author and television personality John Hodgman (who is a fan, mind you) once described its taste as "like a flavored vodka, basically, but flavored with darkness and pain." The bottle itself proclaims that "most first-time drinkers of Jeppson's Malört reject our liquor...only 1 out of 49 men will drink Jeppson's Malört after the first 'shock glass.'"
Pearlman didn't think much about Malört until more than two years later, when he found himself having drinks with a friend at Paddy Long's in Lakeview. After a long day at his regular gig (filming surgeries on gunshot victims for the American College of Surgeons), he realized he needed a little creativity in his life. He began chatting with bartender Sam Mechling, Jeppson's director of marketing, about a documentary on his product. Moments later, Jeppson's owner, Patricia Gabelick, walked through the door, and Mechling made the introduction. "In walks this 71-year-old, really well-dressed woman, and I was like, 'That's the owner of Malört?'" remembers Pearlman. "I thought, 'There's a story here.'"
That initial conversation led Pearlman to direct This Story Will Never End, a short documentary released last August that profiles the spirit's longtime advocates and tells the story behind Jeppson's (you can stream it below).
After selling his medicinal firewater to Chicago bars during Prohibition, Swedish immigrant Carl Jeppson sold the recipe to Chicago distilling company Red Horse. Its owner, George Brode, sold his company in the 1950s to pursue his law practice, but he continued producing one spirit exclusively: Jeppson's. "He liked it, and he saw a future in it," Gabelick explains in the documentary. Though initially hired as a legal secretary for Brode, Gabelick soon split her time between legal tasks and those required by Jeppson's. When Brode passed away in 1999, Gabelick took it upon herself to continue the business out of her home, where she personally handles all operations — right down to the shipping of Jeppson's-branded hoodies and other promotional goods.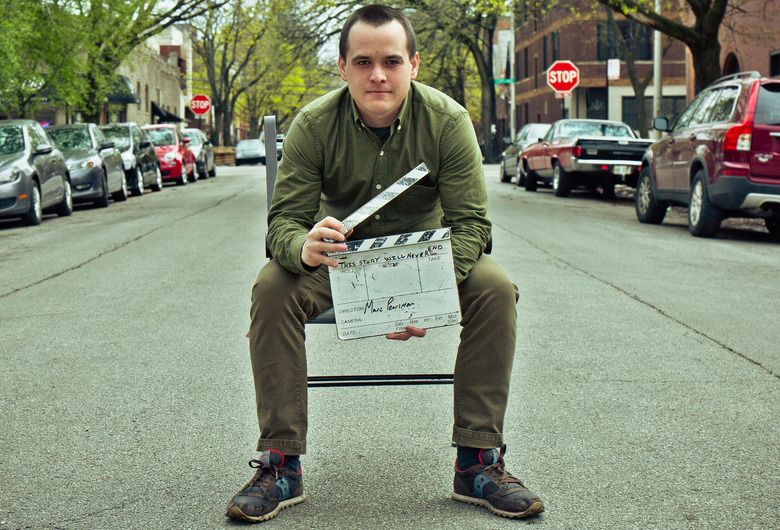 It's that customer service that trickles down to many Jeppson's fans, including Ken and Charlie Hartmann, brothers and motorcycle enthusiasts whom Pearlman spoke with for the film. After publishing Chicago Biker Bars, the Hartmanns were in search of marketing help for their distribution and gave Jeppson's a call. "When I called, I got the girl who does the mopping, the accounting, the everything — she owns the freaking thing," says Ken in the film. In addition to helping them with shipping, Gabelick sent labels to accompany the books that boasted Jeppson's tagline: "Are you man enough to drink our two-fisted liquor?"
The documentary currently clocks in at 17 minutes, but Pearlman is recutting it to produce a longer version that will include even more stories. Those vignettes include the tale of a fan in Madison who hadn't seen Malört in more than 20 years and the story of how Mechling, the marketing director, became a part of the business. After trying to mail Gabelick money for Jeppson's T-shirts he was creating and selling for fun, he received a letter back saying she was deceased, a somber surprise that was only proved wrong by her visit to Paddy Long's shortly thereafter. "Originally the idea was to talk about the people who kept the brand alive all these years, but now I want to bring in the now," Pearlman explains, referencing the spirit's increasing popularity with the city's younger demographic.
Still, it's Malört's Chicago-centric heritage and mom-and-pop philosophy that will continue to serve as the film's focal point.
"I interviewed a biker who told me, 'Any time another brother comes to town, I take him to get a Chicago hot dog, show him the Sears Tower, get him a shot of Malört and we go down Lower Wacker Drive with our motorcycles,'" says Pearlman. "It's more than a drink. A lot of people take pride in this, and there's something to be said about that."
Here you can stream the 17-minute version of This Story Will Never End:
Read these Craft Beer & Spirits Week stories on Food Republic: