Carolina Barbecue Pit Now Perfuming San Francisco's "Tempeh District"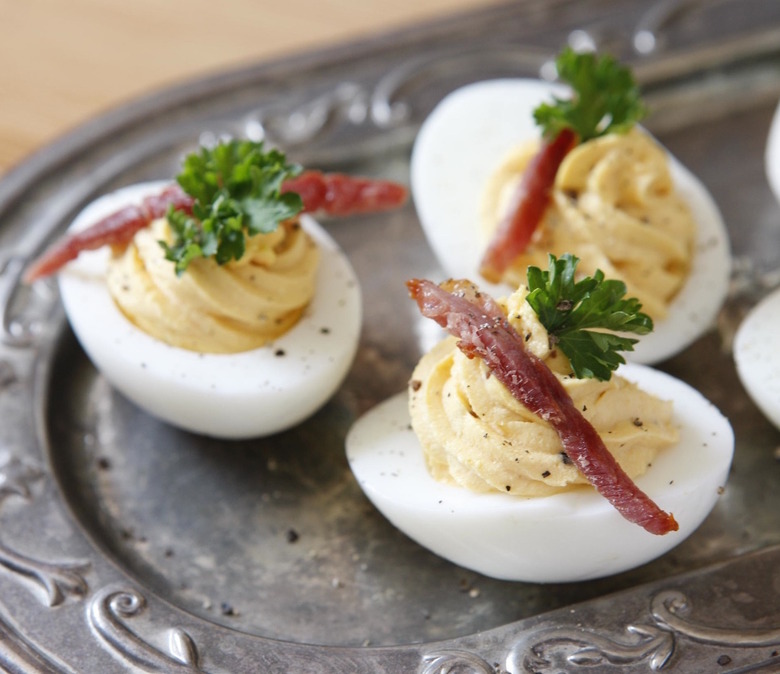 When you think about pork, tenderloin is one of the first things to come to mind. But when the subject is the Tenderloin in San Francisco, the flatlands on the south slope of Nob Hill, images of a rough and tough neighborhood and flamboyant practitioners of alternative lifestyles spring to the forefront. However, the Tenderloin has recently undergone a bit of a renaissance, to the point where a representative of PETA suggested renaming it the Tempeh District because "the city deserves a neighborhood named after a delicious, cruelty-free food instead of the flesh of an abused animal." (When it comes to SF politics, you can't make this stuff up.)
Well, they can pretty much forget about that Tempeh District designation now that Rusty's Southern BBQ has brought a version of authentic Lexington-style North Carolina smoked pork to the Tenderloin. Owner Rusty Olson grew up spending summers with his grandparents in the Carolinas, and it was there that he developed an abiding love of the vinegar-based barbecue sauces of the region. Made from pork shoulder that is chopped instead of pulled, Lexington-style barbecue has earned legions of fans who prefer it to the sweet tomato-sauce versions prevalent in most other parts of the country. At Rusty's, local codes dictate that their pork must be cooked on (gasp) an electric smoker instead of the traditional wood-fired process traditional to North Carolina. But, hey, you gotta take what you can get when it comes to introducing genuine smoked meat to the Left Coast. Baby steps, people.
Rusty's also features enough Southern side dishes to clog the arteries of a sellout crowd at AT&T Park. In addition to buttermilk biscuits, baked mac 'n' cheese, hush puppies and collard greens, Olson sticks to Lexington tradition by serving up red cole slaw instead of the mayo-based concoction that is familiar to most diners. Made with cabbage, vinegar and ketchup, red slaw pretty much covers most of the important nutrition groups — outside of pork — on the Southern food pyramid.
Rusty's Southern BBQ has only been open for a little over a week, but already residents of the Tenderloin are lining up for the chance to get a taste of the South in their mouth. For what it's worth, early Yelp reviews have been almost universally positive, quite an achievement in the judgy environment of the San Francisco diner scene. Apparently, many residents have never had barbecue cooked over a real wood fire. As we say here in the South, bless their hearts.
Read more about San Francisco on Food Republic: