How Do You Create Latte Art At Home?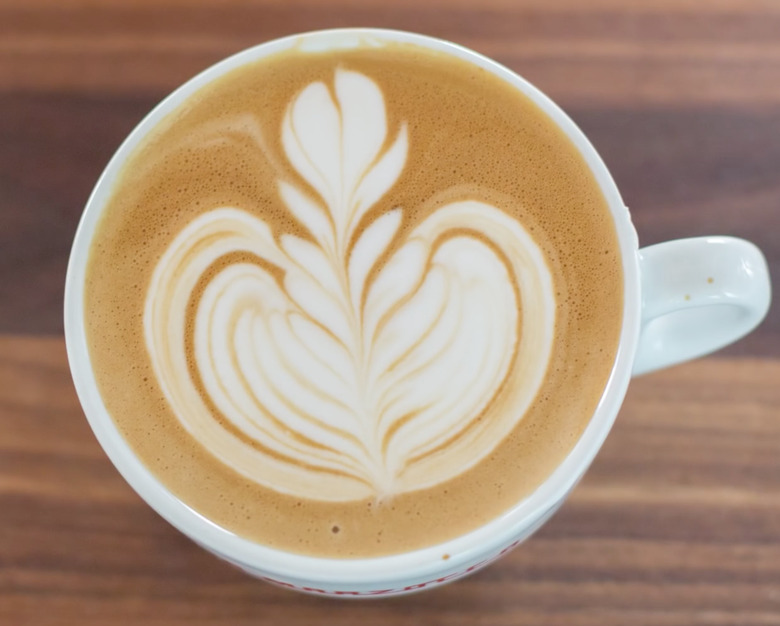 Making latte art is hard. There, we said it. Would-be baristas are often deterred by a couple of crappy pours, but the truth is, they won't get better at it overnight. The beauty of the finished product, however, just might be worth all the hard work involved to master it. Think of the last time you walked out of your local coffee shop with a freshly poured latte, topped with a perfectly assembled steamed-milk heart or tulip. We're betting you took at least a second to admire it (Instagram it?) before that first sip.
Our friends at ChefSteps — who last week taught us the secrets of the espresso — sent in this video about practicing latte art. Barista Charles Babinski shows us some of the tips and tricks he utilizes to teach others how to pour latte art, using water in lieu of milk. There's a lot of pouring, tilting, untilting, speeding up, slowing down and wiggling involved, and a little bit of patience and practice will definitely go a long way here. We've got our work cut out for us before we can proclaim ourselves the next Picasso of the latte world, but it's certainly an engaging weekend project.
ChefSteps comprises a team of award-winning chefs, filmmakers, scientists, designers and engineers focused on revolutionizing the way people cook by inspiring creativity and encouraging expertise in the kitchen. The site is currently offering a free online class called Cooking Sous Vide: Getting Started, as well as a $10 class called Cooking Sous Vide: Beyond the Basics.
Check out these ChefSteps videos on Food Republic: