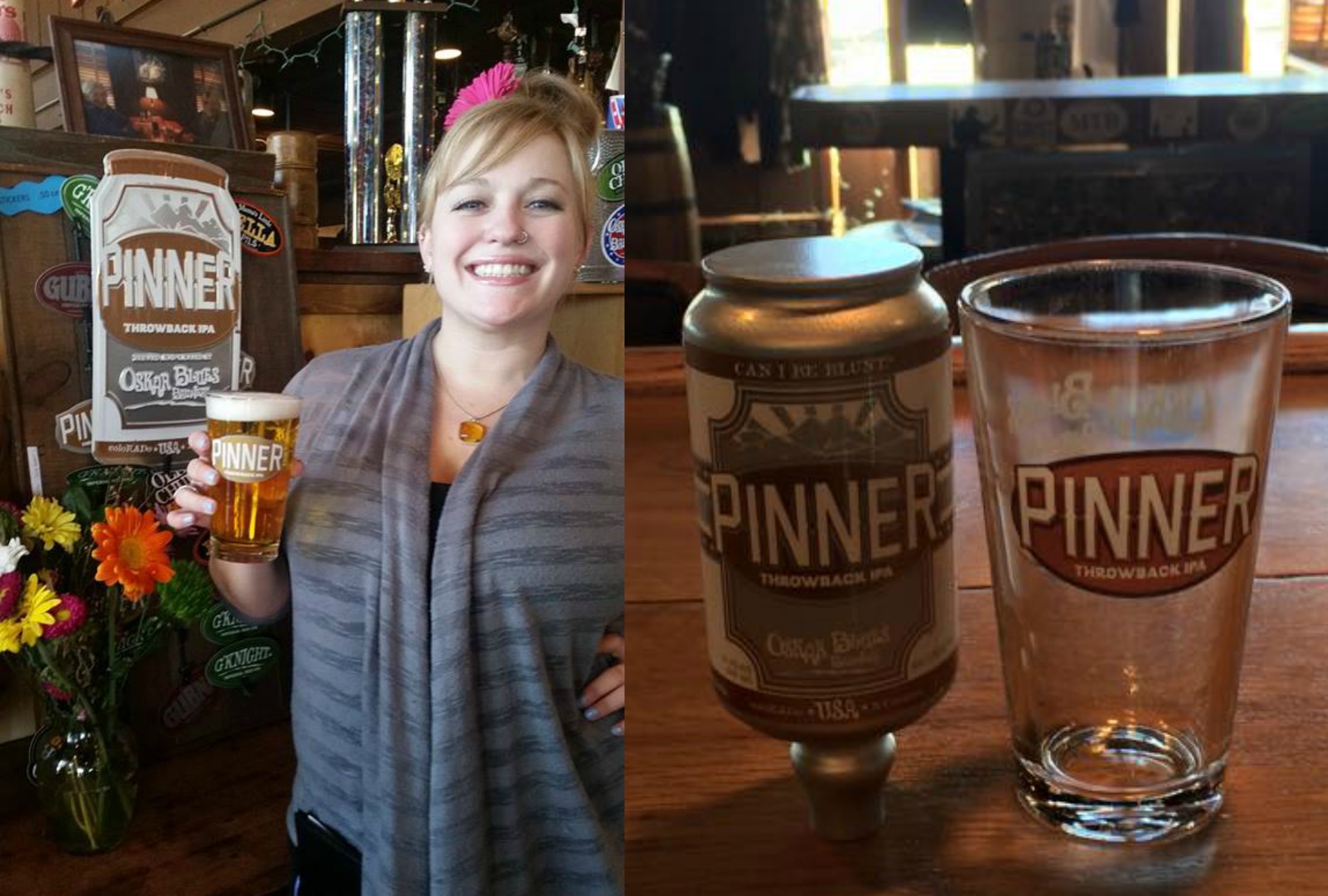 Next week marks the return of Food Republic's Craft Beer & Spirits Week, our annual dive into the rapidly evolving world of small-batch booze. With that in mind, here's a little preview.
More than a year has passed since Colorado made it legal to buy and consume marijuana. And signs of the change are nearly everywhere, with new retail pot shops opening all the time and even cannabis-themed contests taking place at last year's Denver County Fair.
The change is less evident at your local bar, however, where taps continue to flow with the state's finest brews despite the newfound easy access to a highly popular alternative intoxicant. "Some people were concerned that people would drink less beer if pot were legal," says Brian Dunn, founder of Great Divide Brewing Company in Denver. "But we haven't seen that being the case."
After all, these two things are not entirely alike or easily interchangeable, as Dunn points out. It's not like you can smoke pot at a bar or toke while enjoying a meal out. Not legally, anyway. And Dunn, for one, doesn't think you can really make a fair comparison. "Beer is a great accompaniment to food, and I am not sure that pot will do that," he says.
On this particular point, a brewer like Dunn is obviously biased. Ask a true cannabis connoisseur (and we have) and you'll get a vastly different opinion. But the fact remains that, as of now, you cannot openly puff away at your neighborhood pizzeria the same way you can sit down for a burger and a 90-minute IPA at the corner pub.
And yet, in some ways, the state's two most popular adult indulgences have a lot in common. Marijuana, for instance, has many of the same limitations as alcohol: You have to be 21 to purchase or consume it, you can't drive under the influence, it's illegal to give to minors and you can't just light up in public, much like you can't crack open a cold one while strolling the sidewalk. The main difference is, you won't find Colorado-grown weed filling store shelves anywhere else in the world (it's also illegal to take across state lines), whereas homegrown craft brews from the likes of Left Hand Brewing Co., New Belgium Brewing and Odell Brewing Company have established a prominent retail presence all over the country.
As for local sales of craft beer, marijuana definitely hasn't hurt the industry. If anything, it may actually be helping. State officials have yet to tally up the number of tourists who visited Colorado in 2014. But anecdotally, the sweet smell of herb appears to have lured travelers to Colorado as if it were the American answer to Amsterdam. At least, that's what it seems like to Chad Melis, the marketing director at Oskar Blues in Longmont. "We have felt an increase in the focus of Colorado being a destination because of the marijuana movement," says Melis. "Before, we saw people planning the vacation around brewery tours, but now it's that and centered on smoking weed. So I think it's been helping with tourism and making Colorado more of a destination."
Any uptick in out-of-towner foot traffic is probably good news for the booming Colorado beer business — especially when those additional travelers skew toward the stoner demo. That's a lot of cottonmouth to quench, and thirsty visitors will find plenty of local products to quaff. In terms of breweries per capita, Colorado ranks fourth nationally, according to the Brewers Association. But when you get into how much craft beer is produced, the Centennial State climbs to number two, only surpassed by California. Based on the trade group's most current data, there were approximately 175 microbreweries in Colorado in 2013, a number that is sure to rise as more and more producers have opened their own shops over the past year. And with nearly 300 licensed brewers in the state, the growth of the beer business shows no sign of slowing, regardless of the reefer effect.
In fact, some Colorado brewers consider it a selling point. Sure, current law doesn't allow producers to make cannabis-infused brew. But that doesn't mean they can't incorporate it into the marketing. Oskar Blues, for instance, has created the Pinner, a low-alcohol beer that gets its name from the slang word for a small joint. Melis says they came up with the name as a humorous nod to stoner culture. But this isn't the first time the company has referenced pot in its products. Long before Coloradoans could legally toke up, in fact, the company put a subtle smoking joke on all of its cans. (Take a look for yourself. We don't want to ruin the surprise.) Then, last year, Ska Brewing Co. in Durango hosted a "Pints & Pipes" event during the Great American Beer Festival at a local bar. At that party, guests received a marijuana pipe emblazoned with the company logo to go along with their brew. (Greenery not included, of course.)
"Legal pot has certainly allowed craft brewers to come out of the closet in the last year and a half," says Ricardo Baca, marijuana editor at The Denver Post and founder of the paper's herb-themed blog, the Cannabist. "It's no secret that hops and cannabis are intimately related," Baca says, referencing the respective plants' similar biology. "So it shouldn't surprise anyone that some of these brewers, the people who know hops better than almost anyone, are also knowledgeable and passionate about marijuana."
In Denver, it seems that lots of people share this sentiment. You can even find classes that teach you how to best pair craft beers with different strains of herb.
"This is surely only the beginning for this newly public mutual admiration society," says Baca. "I'm guessing we'll see way more in the next year, from cannabis-and-beer dinners to more collaborations that push the boundaries of these plants' undeniably biological relationship."
Read more about marijuana and food on Food Republic: