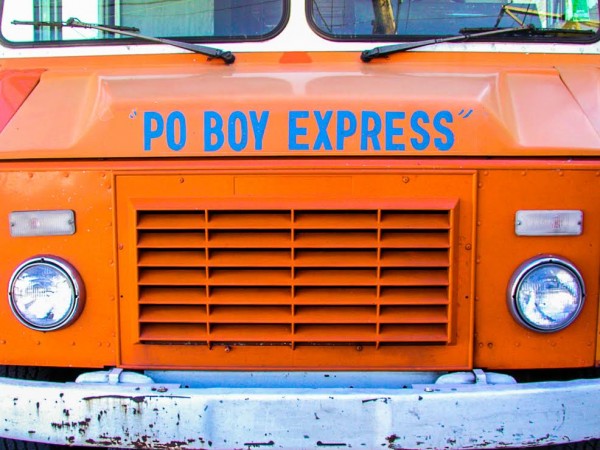 The Southern Foodways Alliance's annual fall symposium in Oxford, Mississippi, has become so popular that scoring a ticket when they go on sale requires almost the same sort of luck and skill as snagging a seat for the Stanley Cup finals. In part to appease those who aren't fleet of finger, the influential chef-driven nonprofit has added a new summer symposium to its 2015 calendar. The July gathering will feature some of the same themes as the fall conference, but in a more casual environment somewhere other than the academic environs of Oxford.
This year's focus is on pop culture, and there's always an emphasis on great food and drink, so New Orleans is a logical location for the summer session, which is scheduled for July 25-28. It's been said that SFA members descend on a city like a swarm of alcoholic locusts, eating up all the food and drinking all the booze before receding back to their respective homes to recover. Since this particular event will occur a week after the annual New Orleans convergence of mixologists and spirits professionals, Tales of the Cocktail, the drinks pickings might be sorta slim, but the agenda looks full enough to keep attendees occupied in between Sazeracs. Plus, the tropical weather of late July in the Crescent City ensures that the tourist crowd will be sparse (or at least moving slowly), and hotel rates should be low.
Highlights of the agenda include meals prepared by Susan Spicer of Bayona, Kerry Seaton Blackmon of Willie Mae's Scotch House and Leah Chase from Dooky Chase's Restaurant, plus a fish-and-grits breakfast featuring Glenn Roberts of Anson Mills and Ryan Prewitt from Peche. More educational presentations will assess the Big Easy's contributions to pop and food culture, with commentary from academics and writers such as Lolis Eric Elie, Justin Nystrom, Sara Roahen and Brett Martin. But don't worry if you weren't the strongest student in history or sociology class, because there is plenty of free time built into the schedule for what the SFA describes as "self-guided and self-financed diversions." (Here's one idea.)
Tickets for the SFA NOLA Summer Symposium are limited to members of the organization and cost $465. That gives you until Thursday, April 16, at noon EST to sign up for the completely reasonable $75 annual membership fee by visiting the SFA website. Members will be emailed a link to the registration site and a password for the sale by noon on Friday, April 17. Then it's up to you to sneak your way across the Internet transom to grab a spot at the table.
More about the Southern Foodways Alliance via Food Republic: