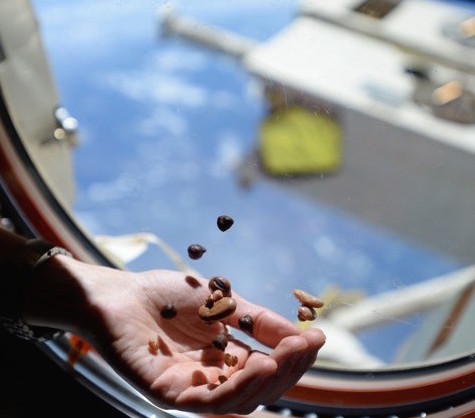 Welcome to the afternoon roundup! If it happened in food today, it's news to us. Here are a few stories that have caught our attention.
Ice Cream: It's that day of the year again! Today is Ben & Jerry's annual Free Cone Day. Head to your closest participating scoop shop before 8 p.m. tonight to take part in what has become a yearly pilgrimage (and more often than not, a long wait on line) for ice cream lovers around the U.S.
Beer: Why are craft breweries so rare in the American South? While "the rise" of America's craft breweries has been well documented, it's been largely on a state-by-state level. The nine states with the fewest breweries are all in the South. But why? The Atlantic investigates.
Politics: How did Hillary Clinton celebrate her announcement that she is running for president? With a visit to Chipotle, of course! The New York Times (sigh) dissected every aspect of her order and compared it to average Americans' order preferences at the chain. Spoiler alert: chicken bowl with guacamole!
Coffee: Astronauts aboard the International Space Station (ISS) get around 15 sunrises a day but have been unable to wake up and smell the coffee. That's because it's been freeze-dried and served in a pouch like all other beverages in space…until now. Lavazza and the Italian aerospace firm Argotec have created a machine — called the ISSpresso — that can make coffee, tea and hot chocolate in outer space.
NYC Restaurants: The city's only Laotian restaurant, Khe-Yo, is commemorating the biggest holiday in the Lao calendar this week. Through Sunday, diners can order from a multicourse, family-style menu that includes classic Lao New Year dishes like grilled goat marinated with lemongrass and garlic. Owner-chef Phet Schwader's mother will be on hand to help out with cooking and table-side blessings. Reservations can be made by calling the restaurant, and the meal is priced at $65 per person.
NYC Events: Frankies Spuntino has been a West Village fixture for years. Through the end of June, the restaurant is inviting diners to take part in a special lunch deal that includes pasta and wine for two along with a behind-the-scenes tour of the kitchen and an autographed cookbook for just $35.