Check Out The Notorious B.I.G. Mural By Street Artist Fumero At The Musket Room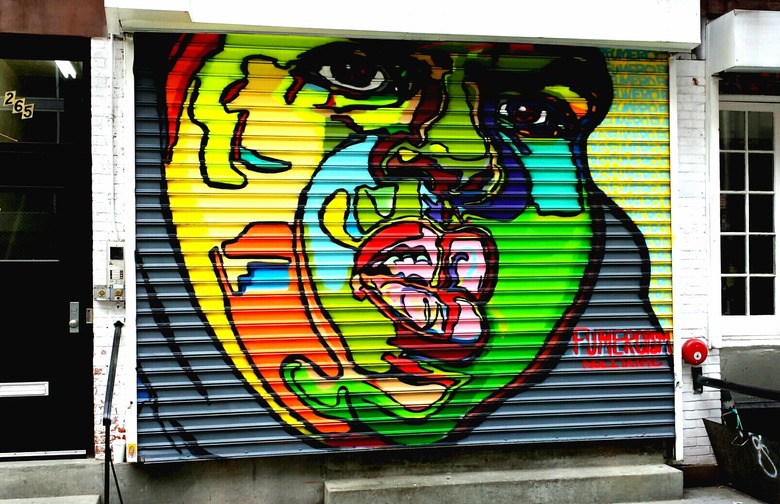 "A little-known, and embarrassing, fact about me is that I used to rap," admits Matt Lambert, chef-owner of the Musket Room in New York. "I went by Choppa and Big Choppa."
While cooking dishes like raw venison with uni enthuses the New Zealand-bred chef most these days, so does the street artist Fumero, whose Notorious B.I.G. tribute now graces the roll-down gate of the chef's Nolita restaurant.
Since the Musket Room opened in 2013, Fumero — who distinctly fuses pop culture and figurative drawing to create his philosophy of "Fumeroism" — has painted three vivid murals for Lambert. On the heels of the gate's brightly hued Maori warrior, last week he unveiled an equally animated likeness of the hip-hop icon in its stead.
"Biggie is more than a rapper. He impacted so many people in real, positive ways," says Lambert. "He was original. He made disruptive art. He changed a whole industry and inspired a lot of my generation to just go get it. Who doesn't want to be Biggie in the 'Hypnotize' video?"
Fumero's vibrant work portrays a contemplative and confident Biggie Smalls, the "happy guy living life and making the best of everything," who first captivated Lambert. "This Biggie retains his serious look to reflect his serious ode to the streets," explains Fumero. "His rhyme skills were multilayered, much like my color palette. As Biggie changed up the flow of his verses, I change up the flow of my color process."
Consider it an outdoor gallery. Fumero does.
More art and design on Food Republic: