What's In Season In April: Fiddleheads, White Satin Carrots And Pineapple Sage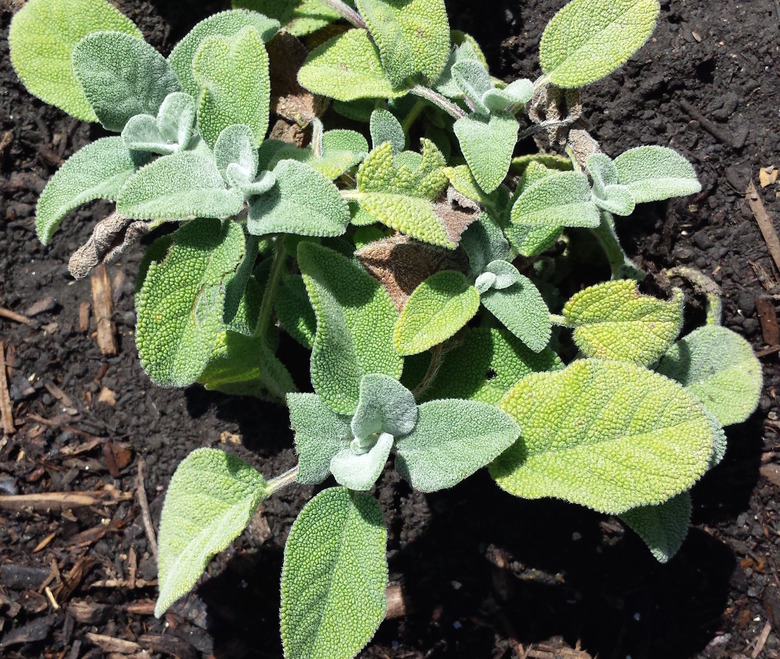 April showers bring not only May flowers, but also bright new produce to the farmers' market. True, there's not a great selection there yet, but we are finally seeing greens mixed in with the tired roots, buckets of potatoes and faded winter apples. At the Terranea Resort in Rancho Palos Verdes, California, chef Bernard Ibarra has really been taking advantage of the season by plucking black tomatoes, baby-sized Mediterranean eggplants, knobby carrots, fiddleheads, sweet pineapple sage and other fresh herbs from his restaurant's garden, just a five-minute drive from the resort. In the restaurants at Terranea, the Basque Country native tries to keep things as local as possible, including the honey that he harvests from a handful of hives on the farm and salt, which Ibarra gets straight from the sea. All of this goes toward giving his guests a true taste of the local terrain that sings with each season. On that note, look for some of the chef's favorite April stars: fiddleheads, pineapple sage and white satin carrots.
Pineapple Sage: In the case of this bright herb, the name does match the packaging. Pineapple sage smells just like the fruit, and the taste is somewhere between a savory pineapple, lemon and Thanksgiving — in the best possible way. Chef Ibarra likes to throw it raw into a salad, a trick he says gives it another layer, almost like a finishing salt. Another great use for this flavorful herb is to mix it into a cocktail, either fresh or infused into simple syrup. This proves especially tasty when you want to give a drink a tropical kick or add a garden element to lighten the booze. When shopping for pineapple sage, make sure you get crisp leaves that are slightly fuzzy and taut. If you keep the fresh-picked bunch in a glass of water (like a bouquet of flowers) inside the fridge, it should last a week or so. Also, given that this plant looks just like regular sage, when perusing the market make sure you pick the real stuff, something you can easily determine by scent.
Fiddleheads: You may have seen these cool, snail-like greens popping up in the market. But what, you may wonder, are they? Each spring as young ferns grow, they sends curls of leaves shooting out of the ground. But before these fern fronds can unfurl, they are cultivated for the table. Because they can be slightly bitter, it's best to gently steam them or sauté them with some garlic, lemon juice and olive oil. Eat them warm or let cool and toss into a salad to make the most beautiful and impressive dish you have ever seen. Keep in mind, the season is short, so scoop them up the second you see them. As long as they are bright or dark green without browning around the spiral, they will be good to go.
White Satin Carrots: It may be the end of the season for these cream-colored vegetables, but until the real spring produce starts making its way into the market, you should give them a shot. Compared to colored carrots, the white ones have a mild flavor, making them a great accompaniment to a dish that needs a solid crunch, but not that familiar layer of carotene sweetness. When you see them in the market they may be large and sometimes broken. Don't let that dissuade you. Like most roots, these are fine if they aren't pristine, and for Ibarra, the imperfections are what give the vegetable character. "I like the beauty of a carrot that doesn't grow in a mold," says Ibarra. "I like the fingers and knobs — they are so beautiful." Just make sure they feel firm and don't have any dark brown spots or too much green around the head. If all looks good, then happily take them home.
Check out what else is in season on Food Republic: