Spring Preview 2015: 10 Chicago Restaurants Opening Soon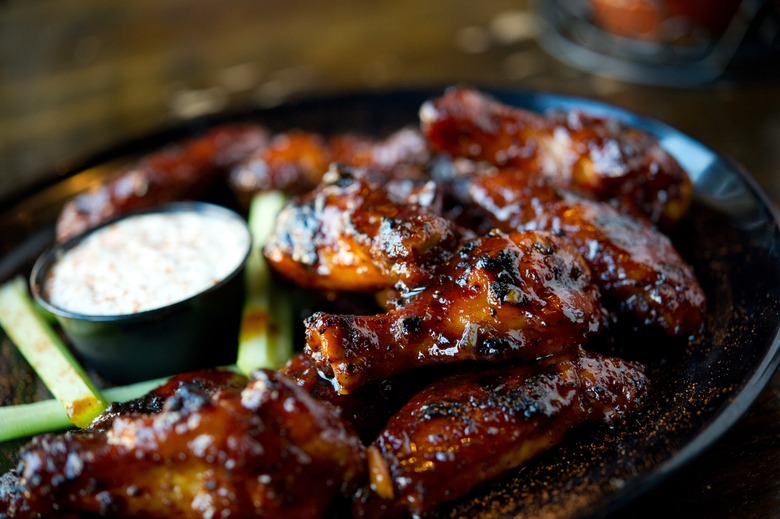 With new projects in the works from some of the city's most notable chefs and popular concepts heading this way from both coasts, spring in Chicago is shaping up to look pretty impressive. The only thing better than all these openings on the docket? Patio weather is almost upon us, so we'll likely get to enjoy a lot of these new menus in the warmth of the glorious outdoors. 
1. Roister
Grant Achatz, the celebrated chef behind Alinea, Aviary and Next, is just as secretive as he is talented. So no one really knows very much about what's going on behind the scenes at his new Fulton Market concept, slated to open this spring. Some are calling it "rustic refined" — and word on the street is that à la carte offerings, open-fire cooking and a somewhat more rowdy atmosphere are part of the plan. This would represent a major departure from the chef's straitlaced fine-dining concepts of the past. It will be nice to see what Achatz produces when he loosens that tie a little. 951 W. Fulton Market
2. Chicago Athletic Association
If there's just one hotel opening to get pumped about this year, it's the long-awaited revamp of this gorgeous and historic building near Millennium Park, which dates back to the 1800s. Land and Sea Dept. (from the people behind Longman and Eagle, Parson's Chicken and Fish) will install a restaurant complemented by cocktails made by local tiki guru Paul McGee, and the city's second Shake Shack will open on the first floor as well. When you add in that the interior design is being orchestrated by the dynamic Roman+Williams (Ace Hotel, Freehand Miami), there's no doubt that this will be one of the city's buzziest hospitality destinations. 12 S. Michigan Ave., 312-940-3552, chicagoathletichotel.com
3. Untitled Rick Bayless Project 
When Rick Bayless opened Chicago's second iteration of XOCO in Wicker Park last year, the chef's focus on offering a vast lineup of local craft beers sparked plenty of buzz. So it makes sense that one of the only things known about Bayless's mysterious new restaurant is that it will also house a nano-brewery. Look for more details in late spring about this totally new concept from the Mexican-cuisine master. 900 W. Randolph St. 
4. Sink | Swim 
From the dynamic team behind Logan Square's first gin cocktail bar, Scofflaw, comes a "classic coastal" seafood restaurant set to open in March or early April. Partner Danny Shapiro says the team's first food-focused place will have "the same casual atmosphere, warm service and excellent value," with drinks created to complement the seafood and a new focus on beer and wine as well. Chef Matt Danko moved from working at Jonathan Sawyer's Trentina in Cleveland to work on the project. "We're really excited to have a seafood-inspired menu that features classic dishes found in the shacks on our coasts along with fun, innovative preparations that bridge the sea and shore," he says. 3213 W. Armitage Ave, sinkswimchicago.com
5. Jinya Ramen
Yes, another coastal chain is making its way to the Midwest, but this one has glowing reviews from the likes of out-of-town critics Robert Sietsema, Jonathan Gold and others, meaning Jinya Ramen Bar should be a welcome edition to the Windy City's noodle-hungry scene. This will be the 12th location for the company (most of the others are stationed in the Los Angeles area), and they're currently eyeing a May opening in the former 2 Sparrows space in Lincoln Park. Management says they're excited to bring "Hollywood-style ramen" to the city and promise a welcoming environment perfect for sitting and slurping for awhile. 553 W. Diversey Pkwy., jinya-ramenbar.com
6. Pub Royale
Beer lovers lost a favorite when Small Bar shuttered last fall, but the space will see a fresh rejuvenation this April when Heisler Hospitality (Lone Wolf, Trenchermen, Sportsman's Club) brings Pub Royale to life. There will be plenty of beer, but what we're really jazzed about is the food programming. Instead of re-hashing the classic British pub approach, chef Jason Vaughan (Michael Mina, L2O, Au Cheval) will explore Anglo-Indian cooking. "Indian and Asian flavors are common all over England ,and given that we're a beer bar at heart, it just made sense," Vaughan says. "Cooking with Indian flavors is also much more interesting. The dishes are much lighter and brighter, so it feels timely as far as what people are excited about eating right now." Tikka masala, Indian hot chicken (shut up!) and Szechuan-style curried tripe with scallions, black garlic and crispy noodle will all be featured in the eccentric space, which management says has "touches of Indian pop culture and a bohemian feel." 2049 W. Division St., pubroyale.com
7. Corridor Brewery & Provisions
Lakeview's DryHop brewpub expands with a new brewery and restaurant in the center of the Southport Corridor in West Lakeview. The liquid focus will center on farmhouse ales, and as owner Greg Shuff says, "Rustic beers call for rustic foods." This means Corridor's kitchen, helmed by executive chef Joel Pillar (who will oversee both locations) will feature "Midwestern food highlighting sandwiches and other artisan provisions." To bring synergy between the food and beverage offerings, the kitchen staff will also make a series of clay oven-fired flatbreads made with beer-infused dough. "Since our drafts will continuously change, ideally the beer used for the dough will also be different on an ongoing basis," Shuff says. 3446 N. Southport Ave., corridorchicago.com
8. Bunny Microbakery
People lined up around the block for this winter's series of "doughnut and dumpling" pop-ups held in anticipation of Iliana Regan's new bakery, Bunny. The chef of Michelin-starred Elizabeth will bring this teensy casual bakery to life in late April as a way to showcase some of the "unique and cravable items" from the restaurant in a format people can access every day. The compact 12-seat space won't be your traditional full-blown bakery, but "a place were you can get breakfast or lunch, grab something quick or stay, take something home or munch on walking through the neighborhood," with a heavy focus on fresh bread, Regan says. The menu features an assortment of savory nibbles, sweet treats, fluffy breads and will also feature Bow Truss coffee. 2928 N. Broadway, bunnythemicrobakery.com
9. Broken Shaker 
Chicago could always use a bit more Latin flair in terms of the bar scene, so we are in for a treat when the second outpost of this hot Miami cocktail lounge hits the city this spring (official date TBD). The two-time James Beard Awards semifinalist will be located in the upscale Freehand Chicago hostel, setting up shop in what management says is a 16-story 1920s Art Deco building in River North. Get ready for some seriously delicious daiquiris, daily punches and small plates just in time for summer to start. 19 E. Ohio St., thefreehand.com/chicago
10. Dinosaur Bar-B-Que
April will see the arrival of the ninth national location for this well-respected New York-based barbecue chain. Founder/pit master John Stage says Chicago was a natural choice as the existing restaurants have hosted the city's blues musicians for the past few decades. While the management isn't ready to divulge full menu details, we're reassured there will be some new items specific to the Chicago location. We just hope they keep that tender pulled pork sandwich in the lineup. 923 W. Weed St., dinosaurbarbque.com/bbq-chicago
This post is brought to you by our friends at MasterCard Priceless Cities
Read more about Chicago restaurants on Food Republic: