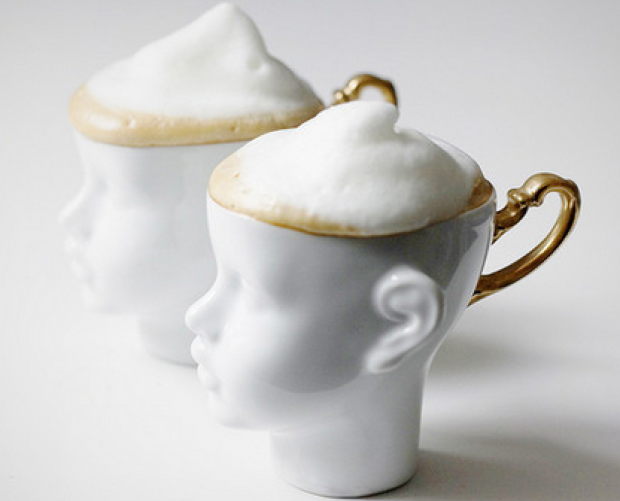 Founder Brook Bradbury's background is in journalism, but it was her passion for food, drink and good design that led her to launch the company. She says it wasn't a spontaneous idea, though; the seed was planted as far back as 2004 when she helped her husband open (the now defunct) 55 Degrees Wine + Design at Mandalay Place.
Bradbury sought out unorthodox glassware alternatives for the concept, which was directed toward "bringing wine, design and technology together in a sleek lifestyle brand." The response to the new offerings was swift and undeniable, with accessory sales sometimes outpacing wine sales, she says. After opening several other similar wine concepts with her husband around the world, Bradbury decided to branch out and launch the official glassware company Vessel in 2014.
For her, the glassware is more than just a "vessel" for drinking. The pieces she selects for the shop illustrate the idea that good design has the power to impact life on a very small scale. "Even the most utilitarian thing when designed well can become a piece of functional art, or a treasure to use and enjoy," she says. "So glassware is really an extension of the wine-drinking experience. It's not just about the bottle or vintage you are drinking; it's about the glass you drink it from and the friends you are drinking with."
Over three dozen artists are currently featured on the site, their work encompassing gorgeous decanters, glassware, tea cups and coffee presses. Bradbury uses a myriad of sources to find new designers, from blogs and magazines to Etsy shops and shows, aiming to find objects that aren't widely represented in the market, created by artists who don't otherwise have a platform for promotion. "I just love working with some of these artists who display so much creativity and enthusiasm for the work they do," she says. "Plus it's so much fun to introduce these designs to a new audience that would never otherwise be able to enjoy them."
With price tags peaking in the thousands, many of the objects on the site are simply beautiful eye candy for design lovers. One of the most striking series hails from French designer Etienne Meneau, who took inspiration from blood vessels and arteries for her surreal decanters. Others, like the Cocktail Couture series, feature gorgeous geometric bottle openers, asymmetrical glassware designed to look "tipsy." And some are inspired by whimsical sources, such as Aladdin's magical lamp.
Vessel products can also be seen in person at various Coastal Luxury Management venues, like 1833 in Monterey, Faith and Flower in Los Angeles and Rose. Rabbit. Lie. in Las Vegas. Below are a few of Bradbury's favorite pieces from the collection.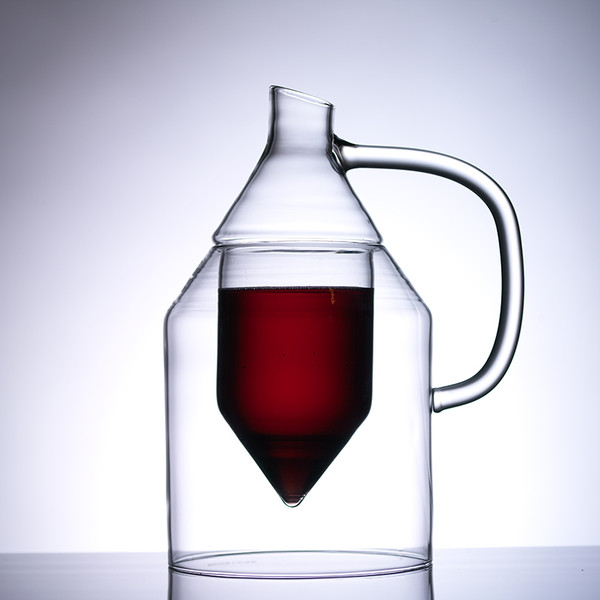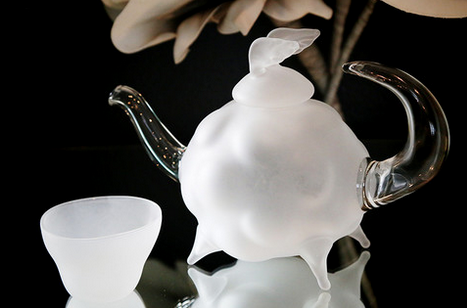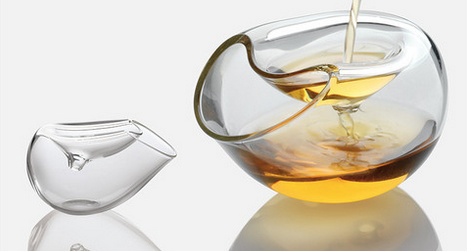 Check out more design finds on Food Republic: